What's Your Number?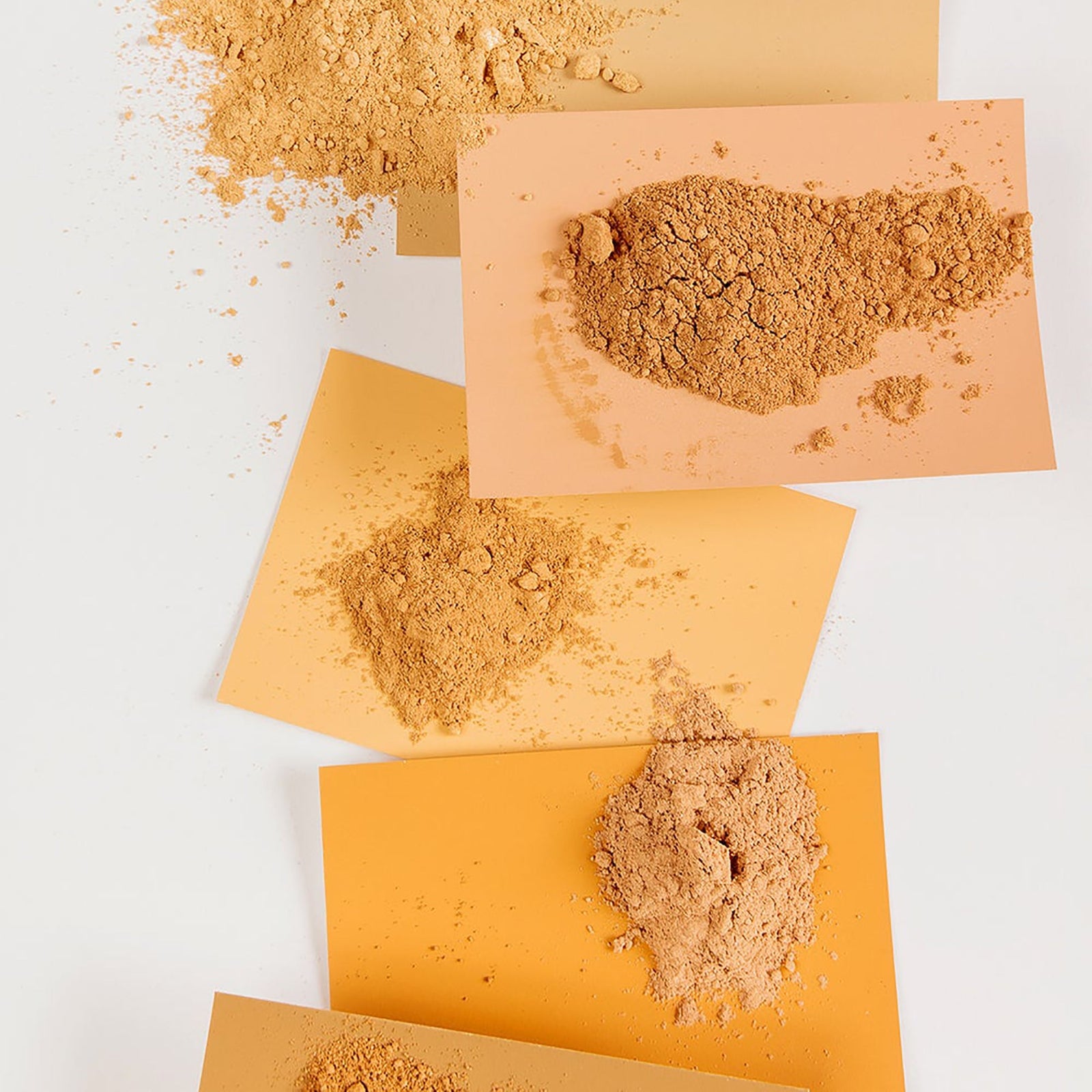 Foundation obviously plays a key role in any makeup routine because, well, it's the foundation all else is layered upon. However, one of the more difficult things to do is select the right shade for your skin tone, as women are often overwhelmed by walls of 50 shades and beyond.
At Kari Gran, we simplify it. Not only do we have a short list of ingredients that comprise our Mineral Foundation, but we also offer just 8 shades. Our experience shows this small curated spectrum still ensures a perfect fit for most, while not overwhelming anyone.
Our foundation shades are simply numbered 1 through 8 – including warm shades (1-6) and neutral tones (7- 8) – and are hand blended right in our Seattle HQ. The luxurious, light-as-air foundations contain only Titanium Dioxide, Iron Oxide, Mica (for that dewy shimmer) and Zinc Oxide (physical UV filter).
The best part? Working with Mineral Foundation makes for a completely customizable experience. Here are a few tips to try:
Start with a small amount really worked into your brush, then  slowly build, build, build to get your desired coverage level

Try applying the foundation with a moistened makeup sponge for darker, heavier, more intense coverage

Just about everyone needs to have two colors in their makeup bag to adjust for seasonal variations.  I'm a #1 in the winter months and a #2 in the summer.  Between seasons, I'm a little of both and mix the two together.


Apply your sunscreen and customize your coverage with our Customizable Tinted SPF. Just blend mineral foundation directly with Essential SPF…go one shade darker to combat the white pigment.  

Or, you can try our Customizable Liquid Foundation which allows you to mix the mineral foundation together with our Essential Serum, providing moisturizing, long lasting, light reflecting coverage. 
Lastly, we know trying to match your skin tone to a color on your computer screen is nearly impossible. Our solution? The Mineral Foundation Sample Kit ($10.00, online here). The kit includes small amounts of all eight Mineral Foundation shades, so you can try each at home until you find your match. Don't forget, your skin changes with the seasons, so keep the kit handy as the weather comes and goes.
When you find the perfect shade, we will apply a credit for the cost of the Sample Kit to your full size perfect. A light, flawless face has never been easier!
kari
Suggested Reading: 
How To Make Customizable Tinted SPF 
Leave a comment
Comments will be approved before showing up.