Wonder Whip Is Back And Doing Good.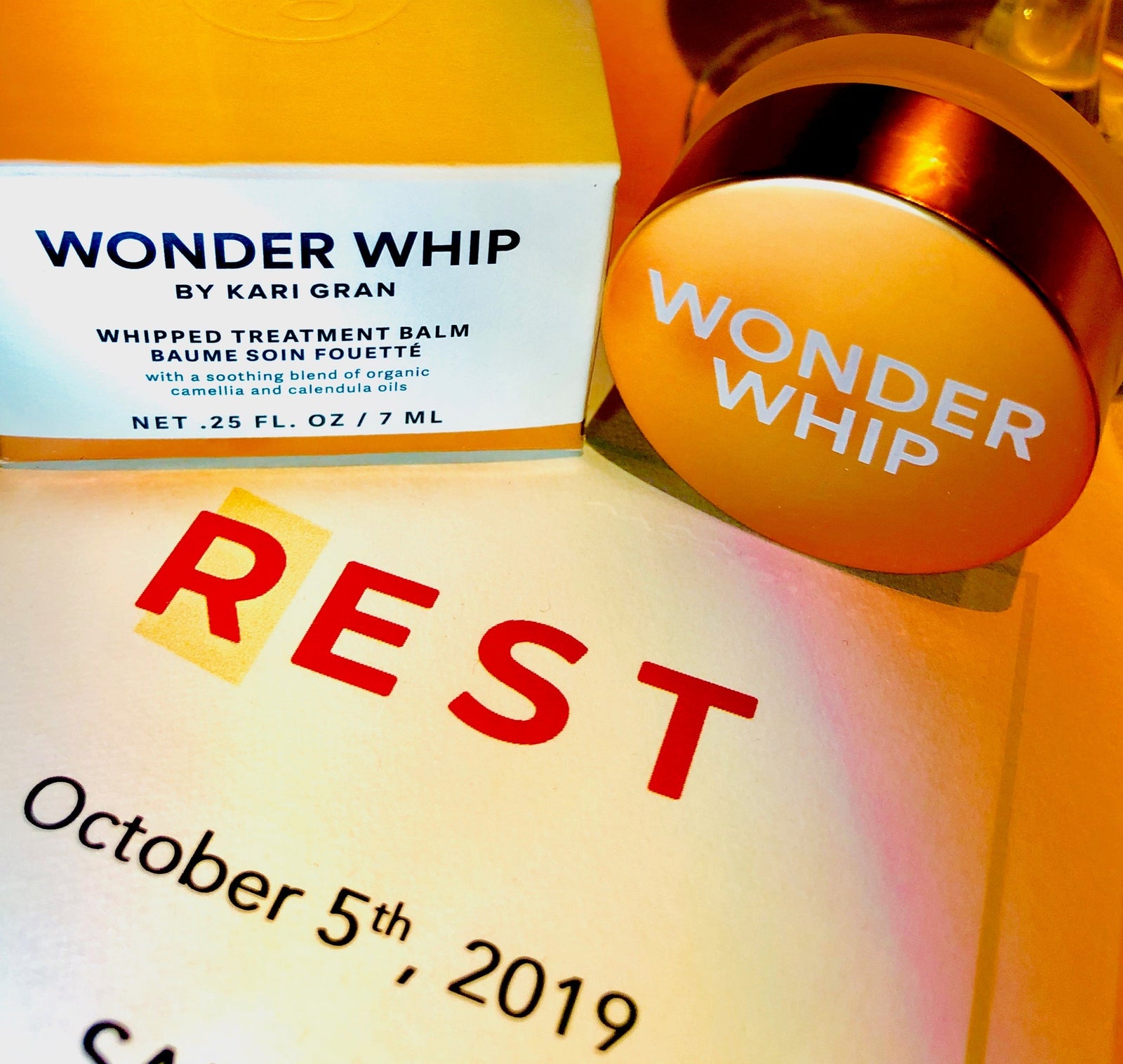 We're elated to announce the return of our beloved Wonder Whip lip whip.  It's still "naked" (or "untinted" if you're shy), but now has a hint of sparkle and spearmint, which makes it really refreshing.  You could say we've done a literal "refresh" of one of our classic products.
Wonder Whip is near and dear to us because it's the foundation of our Evergreen Giving Back program.  When we started Kari Gran, we knew we'd want to make giving an ongoing part of our business.  We decided to donate to organizations who are doing the hands-on daily work to make life better for those in need.
And no one is more in need of a helping hand than the vulnerable victims of sex trafficking.  According to the UN Office on Drugs and Crime (UNODC), some 72 percent of detected victims are women and girls, and the percentage of child victims has more than doubled from 2004 to 2016.
Did you know the rate of PTSD in survivors of sexual exploitation is higher than in combat veterans? 
Obviously, this is an urgent crisis and one that will require worldwide intervention.  It's a problem that no one seems to want to talk about, especially the fact that this is also happening in our own backyard, not just some faraway county. 
That's why it was a no-brainer to make a local organization known as REST: (Real Escape from the Sex Trade) the first beneficiary of our Wonder Whip program.   For every purchase of one Wonder Whip lip balm, we'll be giving $10 to REST.  It's how we can begin to make a difference.
REST, along with its partners, "offers pathways to freedom, safety, and hope to individuals who have experienced the sex trade", which includes emergency shelter and training and education for a new life.
We appreciate that REST's "primary aim from the beginning was to build relationships with people who were being trafficked in the local sex trade, learn what their true needs were, and serve as a bridge to critical services and resources."
We agree wholeheartedly with REST's mission: "Everyone deserves to be loved. Everyone deserves a life free from exploitation."
We are acting on our beliefs because we believe wonderful things can come from even small contributions.  It all begins with extending a hand to help.
Leave a comment
Comments will be approved before showing up.