How Long Does Mineral Makeup Last?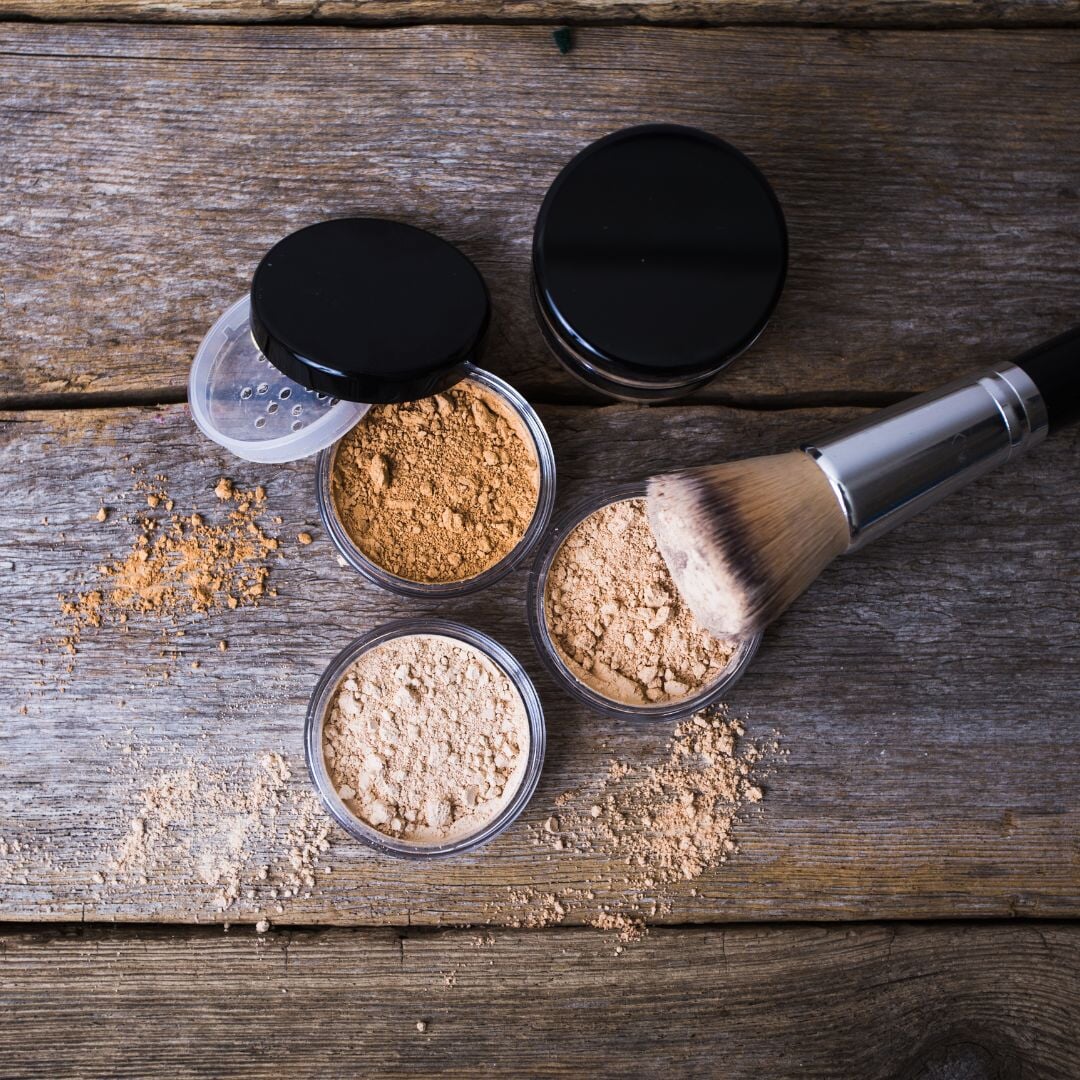 Mineral makeup has become a popular foundation and concealer alternative for women who are looking to go green with their beauty products without sacrificing coverage. This powder is packed only with the essentials, mixing together clean, naturally derived ingredients that nourishes your skin while providing a lightweight, breathable coverage that lasts throughout the day.
More importantly, Kari Gran's collection of mineral makeup never includes known toxic ingredients often found in traditional foundations, such as talc, synthetic fragrances, dyes, parabens, and nanoparticles. But when you choose a product that doesn't include things like parabens, a common ingredient used to preserve makeup, you may be wondering, "how long do cosmetics last if they don't contain preservatives?"
When it comes to pure mineral makeup, the answer could be forever. An indefinite shelf life may seem like a stretch, but mineral makeup that is derived from inorganic ingredients (doesn't contain water or life) and does not contain moisture or other fillers, the mineral powder doesn't provide the opportunity for microbial or bacterial growth. This is what makes the idea mineral-based makeup just as safe and effective on day 465 as it was on day 1.
However, we aren't saying that you should keep your mineral makeup forever. There is a shelf life and for good reason. It's important to understand that not all brands of mineral makeups are the same, and how you use and store your products can change the recommendation on how long to keep cosmetics in your beauty bag. For instance, some mineral powders contain plant-based ingredients that do have a shelf life and therefore, can expire overtime. Furthermore, if there is any type of liquid or oil combined into the mixture, then you introduce the opportunity for bacterial growth and may need to toss any unused product after a year.
Our products are free of moisture, such as Kari Gran's Mineral Powder Foundation, which is formulated with Titanium Dioxide, Iron Oxide, Zinc Oxide, and Mica. If you prefer a liquid foundation, you can always mix one pump of Essential Serum or Three Sixty-Five SPF with a little bit of mineral powder in a separate container or in your hand. This will give you your desired consistency while keeping your mineral powder free of moisture and safe against expiration.
You should also be mindful of how you store and use your mineral makeup. While the mineral powder itself does not promote bacterial growth, the brushes you use might. It's important to make sure that you clean your brushes after each use and avoid dipping damp brushes directly into the container. You should also take care to tightly secure the container after each use and store your makeup in a place that won't expose it to excess moisture (like a steamy bathroom). Because these variables are many and you cannot control everything, we suggest you use your makeup within a year.
So, how long can you keep mineral makeup?
With the right product and proper care, your mineral makeup—from foundation, to blush, to eyeshadow—will last a year. Explore Kari Gran's line of simple, clean, and mineral-based makeups and start using products that make your skin feel as good as it looks.
Leave a comment
Comments will be approved before showing up.