Is Mineral Makeup Good For Oily Skin?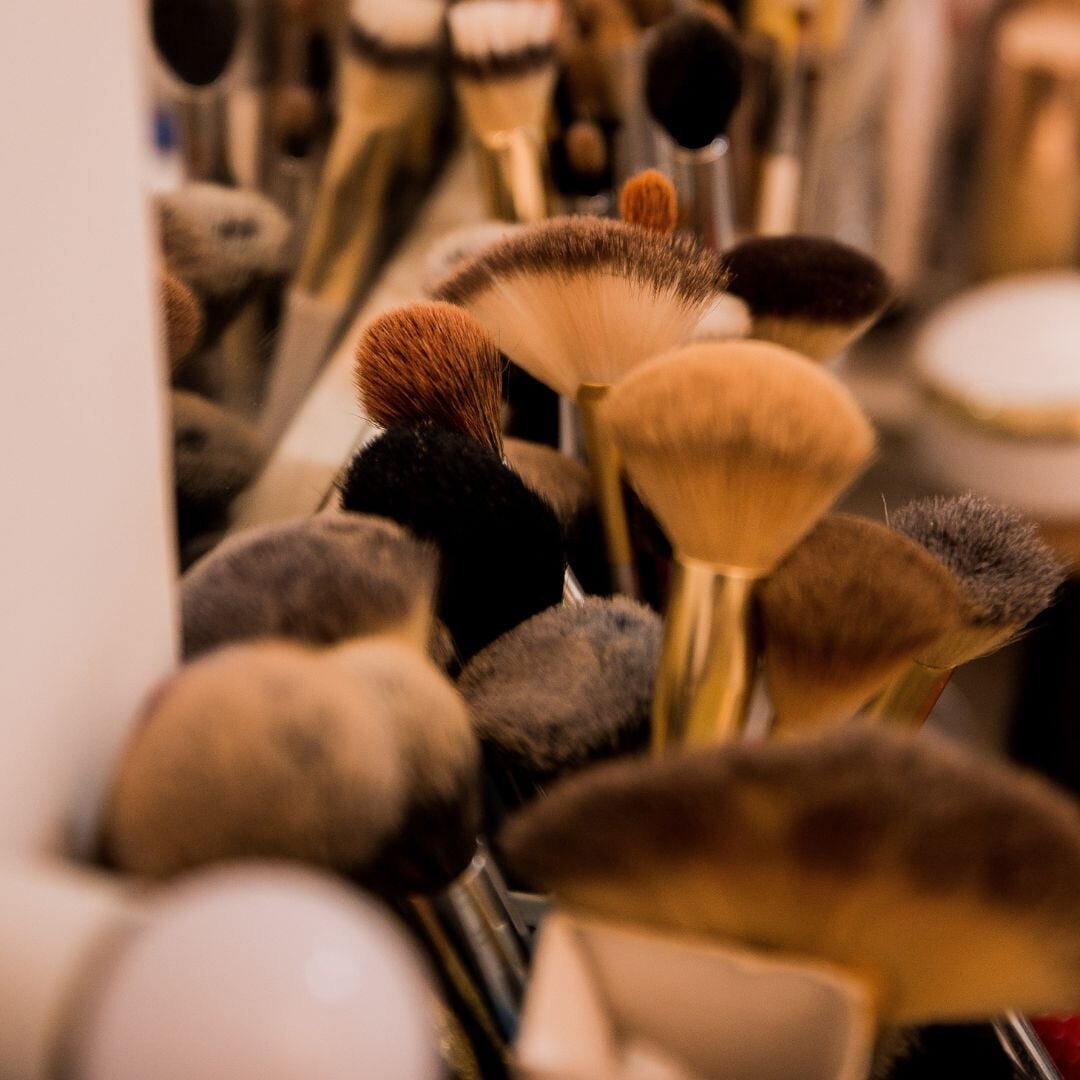 We get a lot of questions when it comes to making the switch from traditional liquid foundation to mineral makeup, including whether mineral makeup and oily skin is a good match. In order to properly answer this question, let's dive a little bit deeper into the subject of how our bodies produce oil, why it may be producing too much of it, and whether using mineral makeup has any aggravating or mitigating effect.
What is oily skin?
At Kari Gran, we prefer to focus on the nourishing ingredients we all need rather than developing a complicated line of products that say they target individual concerns but don't focus on the overall health of your skin. Still, we understand that everyone has them, and oily skin is among the most common. Including several who work in our HQ.
Oily skin occurs when our sebaceous glands, the glands in our skin responsible for releasing sebum, produce too much it, causing a shiny or greasy look to the skin.
Why is my skin oily?
Oily skin can occur at any age, often causing breakouts, shiny complexion, enlarged pores, and other effects. While certain hormones released during puberty can cause increased oil production during our teenage years, there may be other reasons why your skin appears oily later in life.
Pollutants, environmental irritants, genetics, and heavy makeups or cosmetics are common culprits for excessive oil production, but it can also be caused by over-washing and not using enough moisturizer. When using harsh cleansers, you strip your skin of its natural oils, causing your body to react by producing even more. Switching to gentle cleansers and applying naturally derived moisturizing oils or tonics can many times bring balance back to your skin.
Is mineral makeup good for oily skin?
We believe our mineral makeup is good for all skin because it is free of dyes, synthetic fragrances, talc, parabens, and nanoparticles that can irritate skin. The benefits of mineral makeup for oily skin specifically, though, is its lightweight coverage that won't clog pores.
With mineral powder, you can "build" your coverage, by applying as few or as many layers as you like. This allows you to find your ideal coverage without it feeling too heavy. Our favorite way to apply mineral powder, though, is by creating our own liquid foundation using mineral powder and our essential serum; or for sun protection, our SPF. This allows your skin to soak in more good-for-you nutrients and protection from photoaging, and you get to have fun coming up with your own unique perfect mixture.
If you're still on the fence about whether or not mineral makeup is the right choice for you, we suggest sampling it first. At Kari Gran, we know committing to a new makeup line, especially one you purchase online, can feel like a risky investment. That's why we offer a sampler kit, so you can try the mineral makeup on and find your perfect shade without investing money in the wrong shade. If you decide you love it, we'll put the cost of your sampler kit toward your purchase of the full product.


Leave a comment
Comments will be approved before showing up.