Lip Balm Vs. Lip Gloss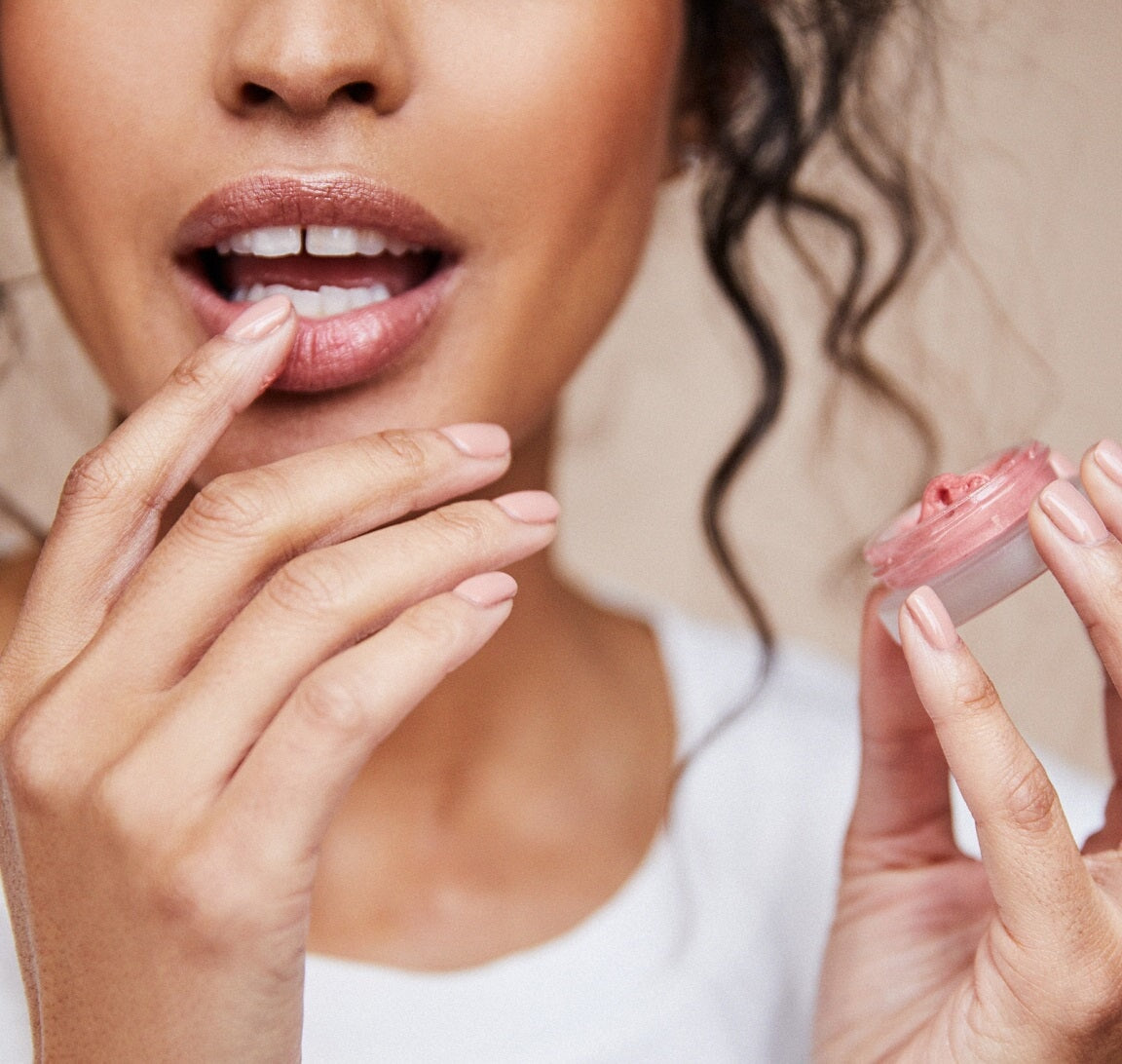 When it comes to lip care it can sometimes feel as if you are constantly juggling between products, always having to choose between color, coverage and moisture. If we open your bag, we bet you'll find at least two or three tubes of lipstick, lip gloss or lip balm. But when it comes to lip balm vs lip gloss, what is the difference and which one is a better choice? And, more importantly, can you cut back to just one? The best way to figure out "lip gloss or lip balm" is to understand exactly what each one does for your lips.
Lip Gloss
Lip gloss adds a shiny finish to lips and can be worn by itself or over your regular lip color. Some are made to moisturize, but most are made for a high sheen, "wet lips" effect. That finish is responsible for some confusion among the women who have made it their life-long quest to find the "perfect" lip gloss: one that produces a high shine or shimmer, that moisturizes, that lasts, and that isn't sticky. Raise your hand if you have ever put lip gloss on, walked outside and got your hair stuck in your lip immediately… Yeah. We know!
The biggest problem with most lip glosses is that they simply don't hydrate, which 9 times out of 10 is the reason that we reach for that gloss in the first place. You can blame harmful ingredients for that. You can also blame the cosmetic makers for prioritizing sticky sheen over nourishing hydration.
Lip Balm
Lip balm on the other hand is different. Its slick, smooth consistency acts like more like a defensive barrier against the factors that cause dry, chapped, and flaking lips. Though originally conceived to act as balm or salve for these common lip complaints, they have evolved over time. Today's best lip balms are made with naturally derived ingredients that keep lips hydrated, smooth, and supple. They have incorporated color. Women like to wear their favorite lip balms as a base for their lipstick, and even as the preferred touch up between color applications. Some have replaced their lipsticks entirely with tinted lip balms.
As our collective love of lip balm has grown, a new search has emerged: to find the perfect the lip balm. Kari Gran went on that search, and then we made our own.
Lip Whip
Lip Whip is at its essence, a tinted Kari Gran lip balm.  Available in colorless, nude, and more richly pigmented shades. Lip Whips can be worn alone or can be layered with other shades to build a truly unique color and highly-saturated effect. All lip whip is packed with our own blend of organic oils that bathe lips in velvety, smooth nourishment. Long-lasting and never sticky, Lip Whip has no trace of the "lip balm hangover" that comes from lesser quality products.
The search is over. Find your favorite shade of hydrating balm/gloss in the Lip Whip collection by Kari Gran.
Leave a comment
Comments will be approved before showing up.