Ridwell: Our New Green Crush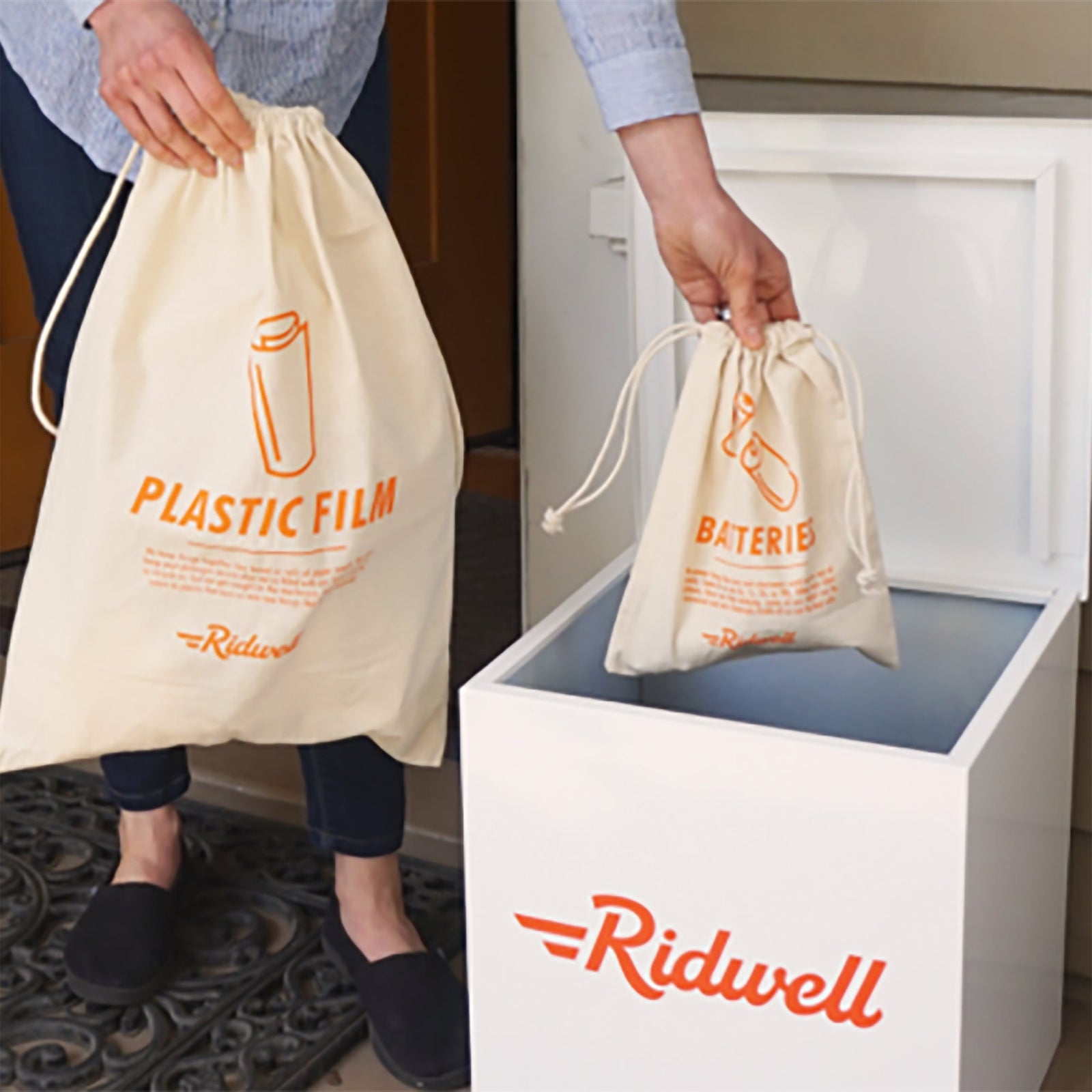 "We don't need a handful of people doing zero waste perfectly. We need millions of people doing it imperfectly." -Anne-Marie Bonneau, Zero Waste Chef
This is a story of a boy, a bag of old batteries and a dilemma.
Owen was 6 when he first tried to figure out where to dispose of used batteries in Seattle. He knew they had chemicals that were bad for the environment and shouldn't go in the garbage. It was harder than he thought.  After a few phone calls, but he found a safe place. Then he started collecting from his neighbors and with help from his dad Ryan, they formed a "recycling carpool." 
This soon grew into Ridwell, a local business with a mission to "get rid of things the right way". Instead of adding to landfills, they find organizations who can reuse, recycle or repurpose your unwanted items.  They realized that there just might be enough people who shared their vision of the future.
And that's how one boy's quest became a business dedicated to improving his community and making the world a better place.
It's a company after our own recycle-loving, green hearts.  Naturally, Lisa was quick to sign up for their service.
They've made it so easy for people to join in — a monthly subscription gets you a visit every 2 weeks to pick up their bin right from your doorstep.  There are 4 bags for 4 core categories:   Batteries, Light Bulbs, Threads, and Plastic Film.
"Plastic film" includes the frustrating stuff you can't put in your regular recycling, such as bubble wrap, air pillows, Amazon shipping envelopes, Ziploc bags, etc.
Ridwell is different from other companies that just recycle.  They partner with local organizations and non-profits to get reusable items in the hands of people who need them (e.g. kitchenware for refugee women), and to find ways to repurpose old stuff (like cell phones and electronics by taking apart their components).
Ridwell is a shining example of a company born from a spark of inspiration, developed with passion, that is doing good for its community, bag by bag and bin by recycled bin.
It gives us hope for the future. Just imagine what a whole generation of kids like Owen will do. 
-------------------------------------------------------
Read more articles on beauty and skin care guides by Kari Gran. 
2 Responses
Leave a comment
Comments will be approved before showing up.