An Electric-Blue Sequined Jumpsuit, COVID19, And Me.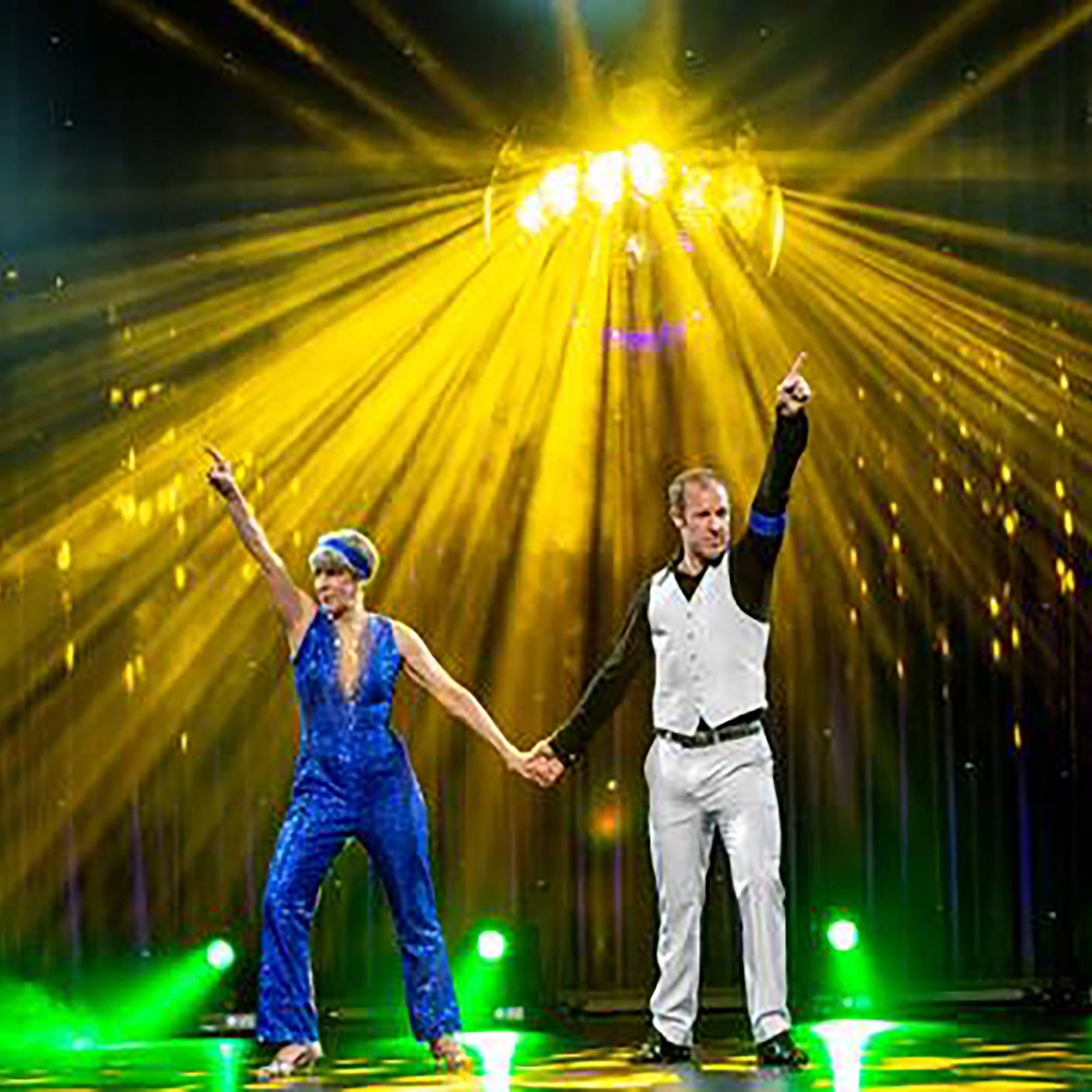 When I was 47 and saw 50 in my sights, I decided to finally get serious about exercise. Pilates and yoga became a serious commitment. 
A decade after that, I stopped coloring my hair, made it through the gross grow out, and three years later, I'm finally not shocked when I see my reflection.
Last year, at 61, I was recruited to be a "celebrity" dancer for a big charity event here in Seattle called Seattle Dances. This event is for Plymouth Housing, an organization that provides hope and housing to the homeless. This event represents 90% of its yearly operating budget. So, it was very important that I didn't mess it up!
I was certainly nervous, dancing a routine was undoubtedly out of my comfort zone. Still, I'm physically pretty fit and love to social dance, so really, how hard could it be?  
Turns out pretty damn hard.
It actually kicked my butt. And l loved every minute of it.  
For two months, I went to bed early and was at the studio by 6:45am, three times a week. My first lesson with my dance coach Andy was humbling. His words were kind, but I could see in his eyes that I was no natural.  
Each practice was two hours of intense physical activity that paled in comparison to the mental work of learning dance steps. I was sweating like a pig and thought my head would explode, trying to learn my routine.
I am not a fast learner.
The first two weeks of practice had me crying in my car as I drove to work. I was in over my head. I was pretty sure that I would completely humiliate myself on stage. But even more horrifying, I'd probably embarrass my two grown daughters.
Then, came the lifts. 
Andy said I could do lifts! And that changed everything. He didn't say I think you can do lifts, he said here are the lifts. I got reacquainted with my core, and up I went!
It was thrilling.  
Then came the jumpsuit. 
Dancing the Hustle (to Staying Alive by Lizzo no less), a jumpsuit became the obvious costume. At the first fitting, the designer took off the sleeves, cinched it in all over, and said that it really needed a deep V and way more sparkle. Did it really? I wasn't so sure. But, it was game on, time to trust the pros. Gulp.
It was almost time. 
Two more practices, hair and makeup, and dress rehearsal. My confidence was peaking! Two days before the big show, COVID19 forced a cancellation of the event. No big reveal on stage in front of 1,000 people--after all, we're in Seattle.
But here's what did happen. With the help of my husband and two grown daughters, who had made the cross-country trek home for the weekend, we pulled together a party at our apartment. 
We bought so-so Mexican food to make a taco bar, lots of Corona beer, cranked up the disco music on Spotify. And together with our friends, we did more than just salvage the event. We still raised lots of money for Plymouth Housing. And for my husband and me – we had one of the sweetest times ever with our daughters, Mehi & Suji.
Epilogue: The "show" actually did go on in the form of a virtual event. All nine amateur dancers and their pros bucked up and did their dances to an empty theater. The show was taped and now lives forever on youtube.com. The electric blue, sequined, very form-fitting jumpsuit did make an appearance to announce the taco bar was open for dinner. It is now resting comfortably in the hall closet. And, the grown daughters said the best thing ever— "That was so cool, Mom."
Guess it really is all about the journey.
Check out Kari Gran's Skin Care Blog here. 
9 Responses
Leave a comment
Comments will be approved before showing up.