A New Mexican Recipe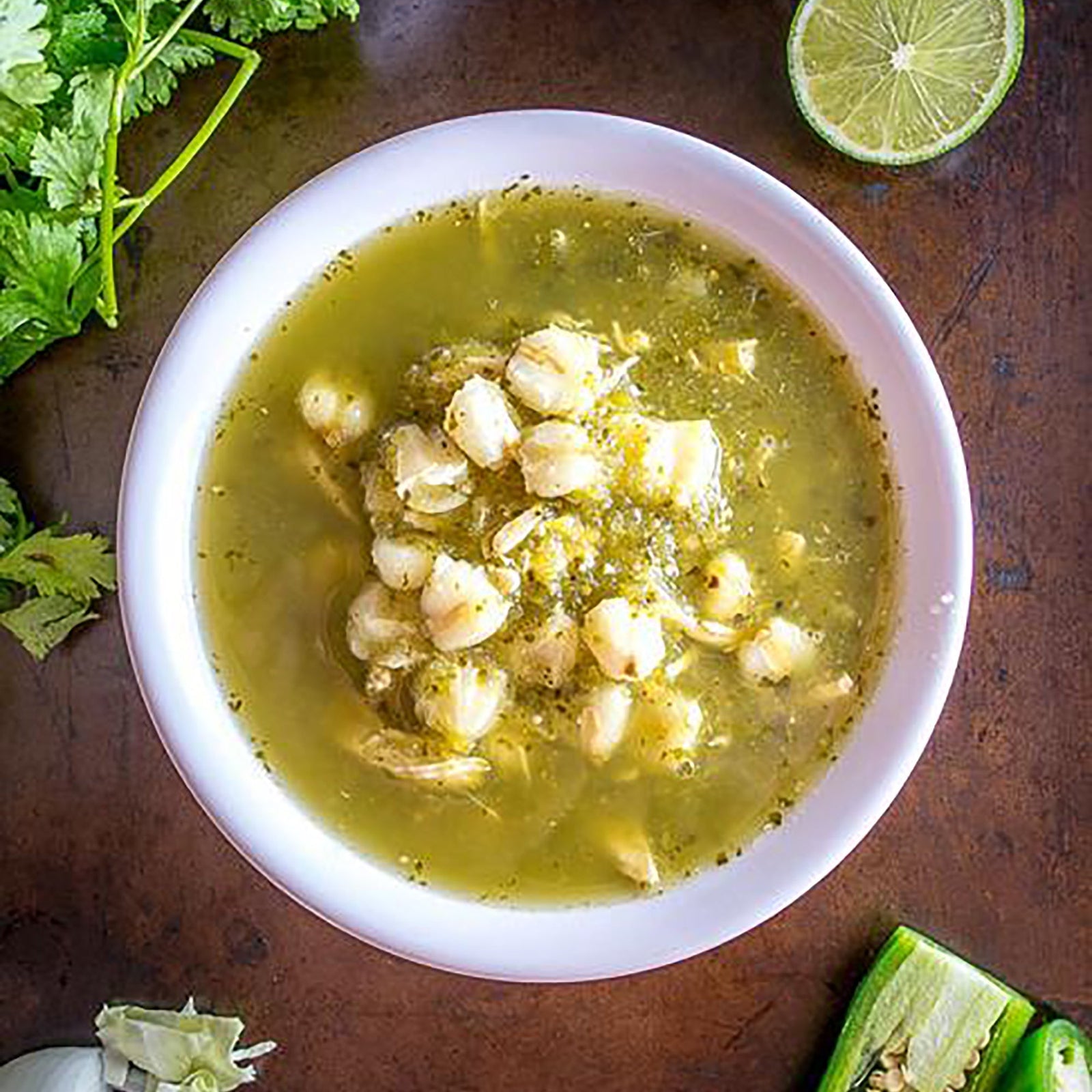 When Laura, our Head of Marketing, learned we were doing a lip whip named after Georgia O'Keeffe, she was happy. One, because she loves Georgia O'Keeffe and two because she is a native New Mexican. In fact, when Kari made her trip to New Mexico last year, Laura gave her a list of "don't miss" foods and restaurants to keep Kari and her husband full and happy for days.  
During these recent weeks of staying safe at home, Laura's revisited her New Mexican roots by making Posole, one of her favorite dishes. 
Posole is a spicy corn stew traditionally made with pork, though you can omit the pork for a vegetarian option. It's often made around the holidays—Laura likes to make a big pot for New Year's. New Mexicans have been enjoying it for centuries. 
Now seems like a good time to whip up some delicious comfort food like Posole, doesn't it? Try this recipe Laura uses.
POSOLE
Ingredients:
1 pound of dried posole corn or hominy (can also use canned)
1 medium to large onion, chopped
2 cloves garlic, minced
10 cups water
¼ teaspoon oregano
1-pound pork loin, bite-sized
2 cups red or green chile (needs to be New Mexican chile, fresh or canned)
1 teaspoon salt 
Directions:
Rinse posole corn until water runs clear, and then drain. Place posole corn, pork and 10 cups water in a large stewing pot. Bring to a boil on high heat. Reduce heat to low and simmer for 3 hours. Add remaining ingredients and additional water if needed. Continue to simmer for another 2 hours, or until posole corn kernels open and are soft but not falling apart.
Serve with warm tortillas and your choice of garnishes:  diced onion, lime, cilantro, avocados, shredded cabbage. 
Makes 8-12 cups
Recipe courtesy of Marie Coleman, Church Street Cafe.
3 Responses
Leave a comment
Comments will be approved before showing up.