June Is Sun Protection Month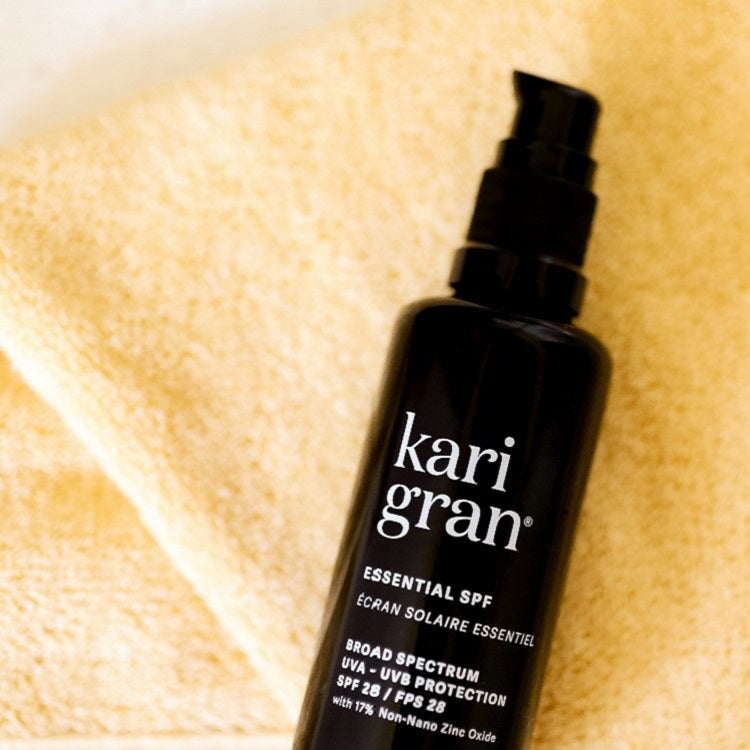 This month our "a dozen little things" theme is sun protection, something that is close to my heart. In fact, I consider myself a first-hand expert on the topic. You see, I am a rare and delicate flower when it comes to sun sensitive skin. As fair as the new fallen snow the closest my skin has ever been to tan is following the itchy peeling stage of a nasty sunburn. That's a lot to go through for a little color. Raised in the 60s and 70s before advanced research into skin cancer my parents instinctively knew that a t-shirt over my swimsuit was the best solution. But despite their best efforts I still managed to blister under the sun. Yes, I was that dorky red headed kid in the pool with a wet t-shirt. Fair skin is my cross to bear and I am committing this month to wearing sunscreen every day, rain or shine, come clouds or blue skies. I challenge you to do the same. In that vein, I am going to impart my own expert advice on skin protection and give you some great recommendations on wonderful skin protection products that I have come to rely on.
Invest in a fabulous hat with UPF 50+. protection and commit to wear it every time you are outdoors in the sun. A good hat guarantees glamour. Check out hats from Wallaroo Hat Company they fit the bill. This company works with the Skin Cancer Foundation to get their seal of approval. Most of their hats are UPF 50+. These fabrics are tested by the Australian Radiation Protection Agency and block 97.5% of the sun's ultraviolet rays.
Invest in good sun glasses. No grocery store cheapies girls. A good pair of big sun glasses with UVA/UVB lenses will ensure that your eyes and the skin around your eyes are protected from the sun. Look for complete UVA/UVB protection. An easy way to remember what they mean: UVA=UV Aging and UVB=UV Burning. Choose sunglasses that provide full protection against ultraviolet light. Look for a label or a sticker that says one or more of the following:
Lenses block 99% or 100% of UVB and UVA rays
Lenses meet ANSI Z80.3 blocking requirements. (This refers to standards set by the American National Standards Institute.)
UV 400 protection. (These block light rays with wavelengths up to 400 nanometers, which means that your eyes are shielded from even the tiniest UV rays.)
Tint your sunblock with Kari Gran Mineral Makeup Foundation
Find a sunblock that you can live with. Many sun blocks are "zinky" meaning they make you look white. There are options out there that are less "sticky" and thick. I like using Coola, there are many choices in their line.
Be prepared to apply your sunblock or safe sunscreen throughout the day. Sun screen SPF is generally based on an hour or two. Don't take your chances by and be diligent about reapplying.
Read our Sun Protection 101 article on Hat wearing tips and tricks. 
Leave a comment
Comments will be approved before showing up.