Should I Wear Sunscreen Indoors?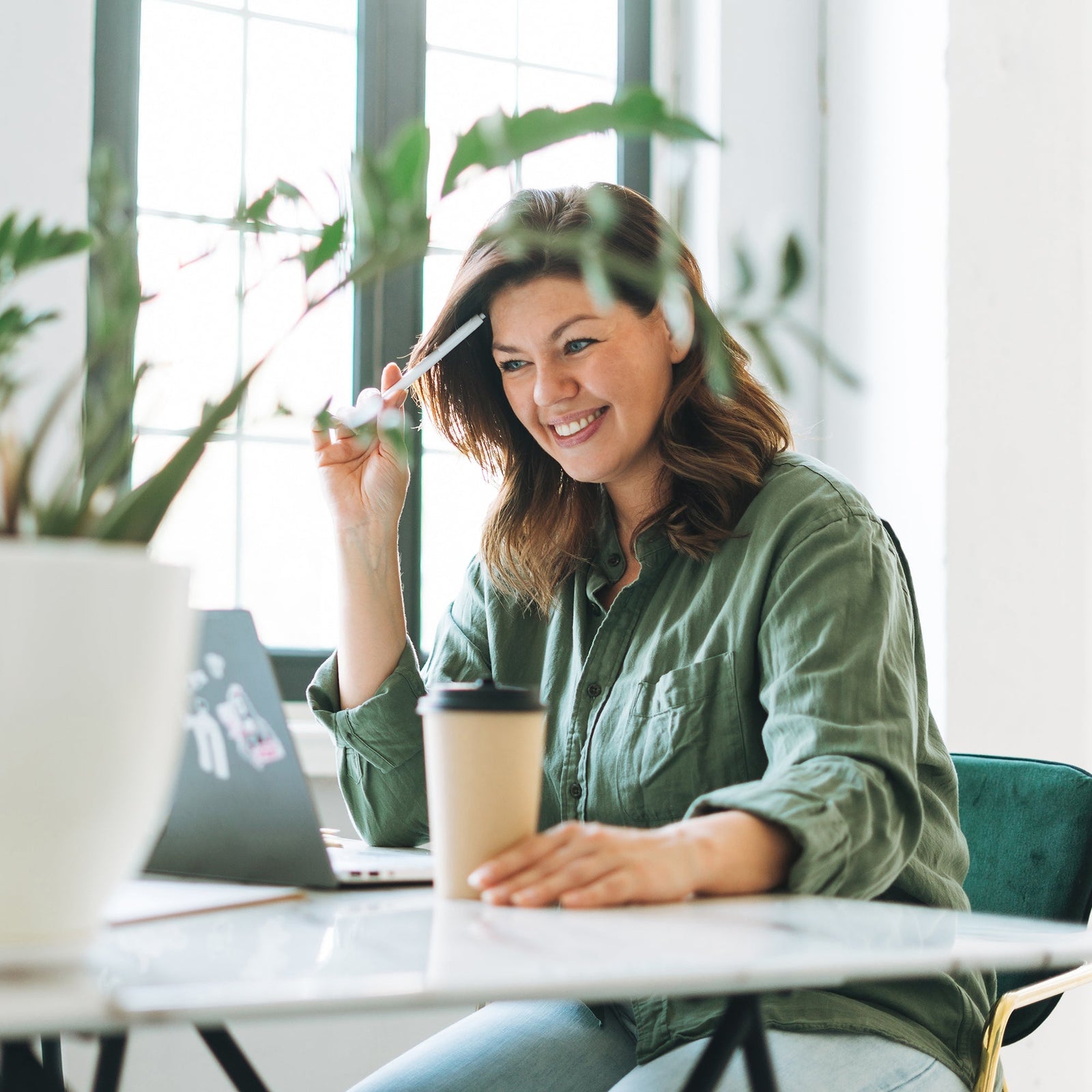 Why wear sunscreen indoors?
You need to wear sunscreen indoors. Can I just begin with one very easy rule to follow?  If there's enough light to read a book, you need to be wearing sunscreen.  I understand this might be a bit of a head-scratcher but let me explain why this is important.  UV light damages your skin but not all UV rays are the same.  To keep it simple, let's begin with UVA and UVB rays.
All UV rays affect your skin, but in two different ways. UVB rays are responsible for burning while UVA rays contribute to premature aging. UVA rays are the sneakiest and do the majority of damage—they're responsible for photoaging, the root cause of hyperpigmentation and skin aging. You'd think we'd all be talking about UVA damage and why wearing SPF is necessary, but it doesn't get the attention it deserves.
Most people will completely agree that if you're outside on a sunny day, SPF is a must. However, I do hear time and time again, I don't need SPF in the winter, or if  it's raining or grey outside or—best one ever— I'm inside all day and the closest I get to the weather is though the window.  You get the idea. For those who say "I'm not outside in the sun so I don't need to worry about SPF", well, that's when I'm going to have to wholeheartedly disagree. Here's why: UVA rays can pass through glass and clouds to do their damage. 
According to cosmetic dermatologist, Dr Michele Green, "UVA rays actually penetrate a deeper layer of skin and are therefore more damaging than UVB rays. In fact, UVA rays are the root cause of hyperpigmentation, skin cancer, and premature aging." Just let that sink in for a moment. Deeper layers of the skin (where your collagen and elastin live) are being damaged by those ever-present UVA rays, are present at almost equal intensity when it's light outside.  Contrast that to UVB rays, which are strongest on sunny days, between the hours of 10 a.m. and 2 p.m. UVA rays just don't follow the same rules as UVB , so SPF at all times is a must.
A Natural SPF to wear during the day at home or on the go
I love simplicity. One of my favorite ways to keep things simple is by making SPF a daily habit, just like brushing my teeth.
My morning skin routine is quick and easy.  Moisturizer comes first, which is a mix of Essential Hydrating Tonic (Rose for me, please) and Essential Serum.  
It's up to you how you want to customize the mix of tonic and serum — just play around and find what works best for your skin. The magic is in the mix!
Once my skin is happily hydrated and nourished, I always reach for one of our KG Essential SPF products.  Both are broad-spectrum natural sunscreens that use non-nano oxide as an active barrier to protect against both UVB (sunburn) and UVA (aging) rays.
Depending on my mood, I'll use either our original untinted natural SPF and then add my makeup, or if I want a more natural finish, I pick the Tinted SPF as it gives me just the sheerest tinted coverage to even out my skin tone.
Both Kari Gran natural face sunscreen products are made with organic botanical oils that protect while they hydrate to promote healthy, glowing skin.
Here's the thing to remember, SPF only works if you use it regularly. Whether you're outside in the sun, the clouds, the rain, or even indoors, I urge you to get into the habit of applying SPF every day.  Why not make one of our Essential SPF 30 products your own anti-aging superhero!
Leave a comment
Comments will be approved before showing up.