Are Tinted Moisturizers With SPF Enough To Protect Skin?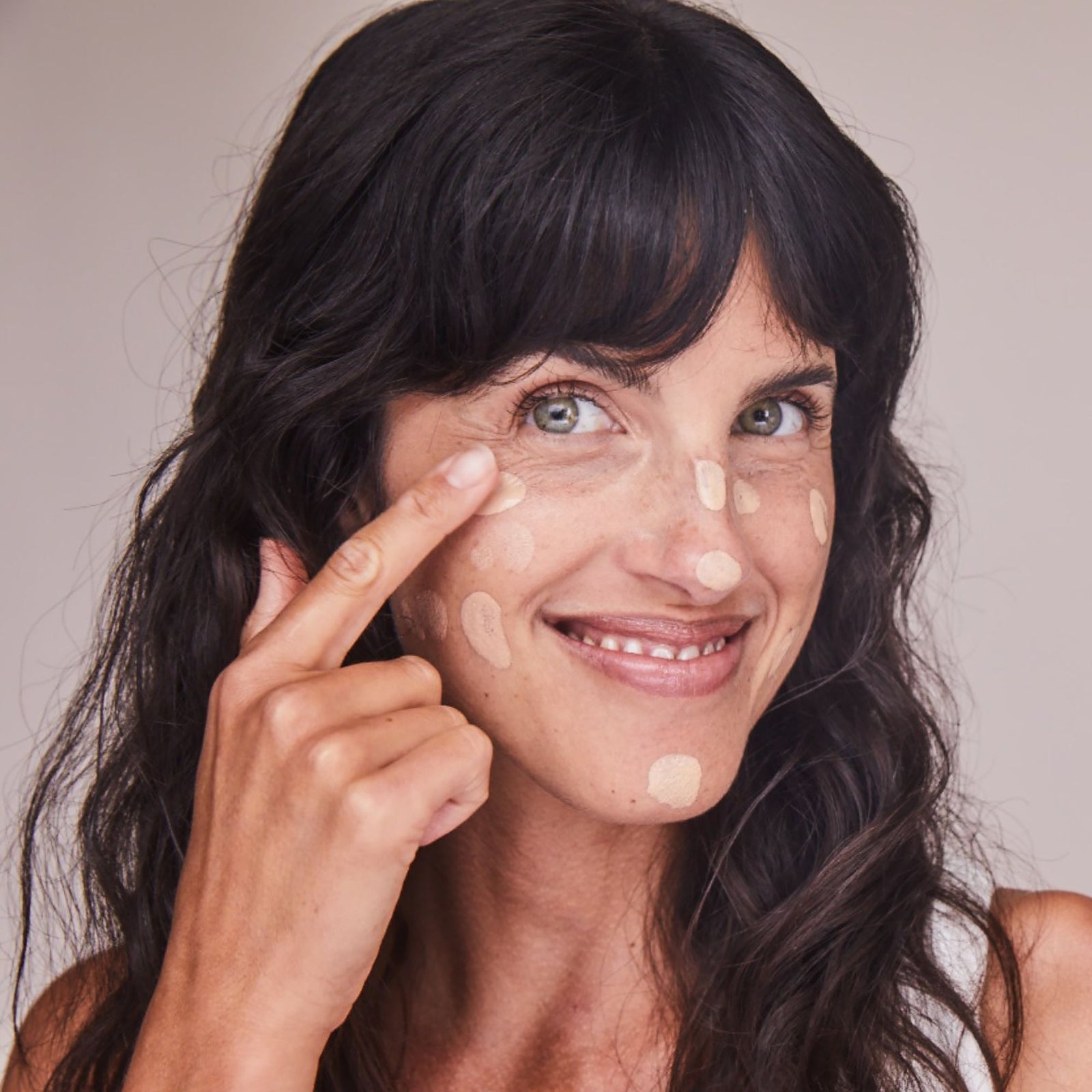 Indeed they can be if you choose wisely. Check that label! The ideal sheer coverage tinted moisturizer with SPF should include a broad-spectrum, physical sunscreen with an SPF factor of 15 or above that also has moisturizing, antioxidant ingredients. You'll want a mineral sunscreen, make sure you pick one that's paraben-free, fragrance free and contains zinc oxide as its active ingredient. 
What Does a Tinted Moisturizer with SPF Do?
Hydrating tinted moisturizer with spf can cross off two important skincare essentials in one time-saving product: protect and treat your skin while giving your complexion a sheer light coverage. 
For years Kari's been a passionate advocate of two essential fundamentals of skincare. Wear sunscreen daily! Without it, any other part of your skincare routine is pretty useless. Prevention is the most effective weapon against aging that we have. Secondly, Hydrate, Hydrate, Hydrate! 
It's a sheer-coverage tinted moisturizer with SPF 28 mineral sunscreen that helps even skin tone as it protects. It provides broad spectrum protection with non-nano zinc oxide to shield the face from the UVA rays which age skin and UVB rays responsible for sunburn. It's lightweight, sheer coverage designed for daily wear to prevent damage associated with sun exposure, rain or shine, 365 days a year. Our Natural Tinted SPF delivers both of these.
It's an easy way to get sun protection and moisturizer in one time-saving step.  Another item that demonstrates the Kari Gran ethos, "Skincare as simple as it should be."
Our hydrating Tinted Moisturizer with SPF 28 is made with a blend of sumptuous botanical oils, including red raspberry seed oil, french plum oil and macadamia nut oil to moisturize, brighten and leave skin looking dewy and radiant. It's available in Light, Medium, or Dark to complement any beautiful skin tone you have.
Additional Sun Protection Skincare Products
Before tint came into the picture, Kari formulated her original sunscreen. She focused on using natural-based ingredients, targeting a 25-35 SPF because according to the Skin Cancer Foundation "sunscreens with an SPF of 15 or higher do an excellent job." Her original sunscreen moisturizer was submitted for testing and received an SPF rating of 28, which inspired us to cleverly name it Essential SPF 28.
Like all Kari Gran skincare products, make it using naturally derived, organic, wild harvested and non-GMO ingredients.  It's also eco-luxe, formulated without parabens, and cruelty-free (tested on our skin, never on animals.)
Leave a comment
Comments will be approved before showing up.