Sundaily In A Daily Gummy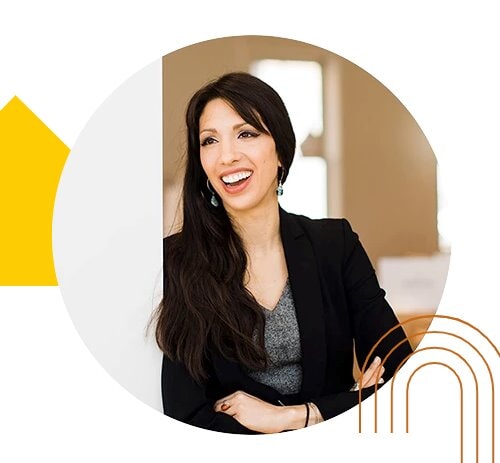 Know that feeling when you've just met someone and feel like you could talk for hours? That's what happened when I recently had a phone chat with Dr. Emilia Javorsky.  She's co-founder and chief scientific officer of Sundaily, a company that makes a pair of gummies targeted to boost skin health.
It was "Hello" followed by 30 minutes of fun, lively conversation.   Almost instantly, we realized we share a passion for a simple, holistic approach to skincare:  healthy skin comes from a healthy lifestyle, not just products you use on your face.  Her philosophy mirrors our own: "We focus on health and prevention over youth and perfection."
First up, I asked her about Free Radicals and the damage they do to the skin. She explained that environmental stressors (sun, smog, stress) cause the vast majority of free radical damage and skin aging.
Dr. Javorksy said that UVA light is #1 cause of skin damage; 80-90% of preventable aging comes from UV light exposure from daily exposure over time.  Did you catch that one?  80-90% of preventable aging.  This is the main reason why we love to promote prevention vs. repair.  Hello daily SPF.
That's why, she said, it's important to "reframe" our thinking of exposure to UV light.  Rather than focusing on just the days we spend at the beach, we need to be aware that It happens daily and year-round—through windows, walking outside, etc.
We totally agree. The best thing you can do for your skin is protection from UV rays. Wear mineral face sunscreen every day, seek shade when it's super sunny (especially between the hours of 10-2).  Last, but certainly not least, eat a diet rich in vitamins, amino acids, and protein.
It's also possible to stave off free radicals that come from stress by getting enough sleep and drinking lots and of water each day. "Hydration, hydration, hydration is rule #1", she said, to which we say, "Amen!"
We also agree that what we put in our bodies is reflected on our skin, so it's important to get food that's rich in Lycopene and carotenoids and Vitamin A.  Getting these nutrients straight from the natural source is best.  As her CEO likes to exclaim "Man, just eat a sweet potato!" 
Sundaily has only two products; each of their gummies provide nutrients you won't normally get from your regular diet, which is why they made the cut.
One's called "The Base Layer":  its key ingredient is Polypodium lecotomos (PLE), affectionately nicknamed "the fern" because it comes from a botanical found in South and Central America. 
The other is called "The Back Up":  its rockstar ingredient is Astaxanthin, an antioxidant from the carotenoid family, that comes from algae. 
Another high-five moment:  neither of us believes that there's one magic pill that will give us younger, perfect skin, no matter how enticingly it's packaged or how expensive it is.  
As I thanked her and we said goodbye, she said with a laugh,  "Anytime I can help impart all that time I spent in the lab, learning about skin in medical school,  to help people make  their choices, glad to do it."
SOURCE:
Sundaily
Leave a comment
Comments will be approved before showing up.