Collagen And The Power Of Golden Fuel - Guest Blog By, Minna Lee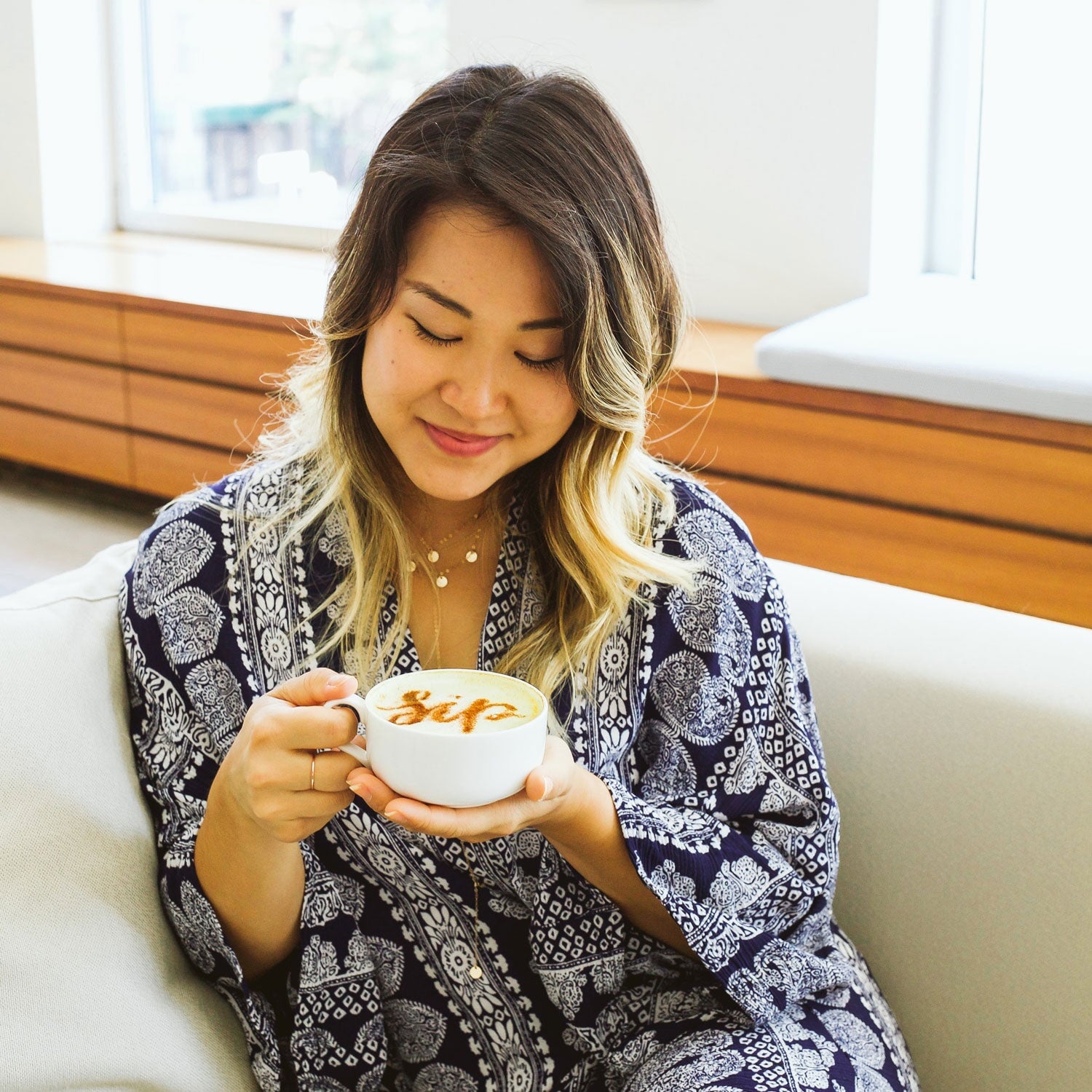 You just never know when you'll meet someone who will rock your world in the most unexpected place. In this case, I had the true pleasure of meeting a fellow entrepreneur who just happened to have the same issue with the autoimmune disease, Hashimoto's Thyroiditis. Minna had the light bulb idea to create a product that was both incredibly tasty and a great little multitasker with ingredients like turmeric and healthy fats that support my compromised immune system which is under constant stress as a result of inflammation. We instantly connected after the event for Credo Beauty in Brooklyn which was accelerated by having a shared experience with our health and wellness journey. I believe that things always happen for a reason and I'm delighted to have met Minna and continue to enjoy her amazing product, Live 24K. - Kari Gran
The story of Kari + my meeting
For my blogging work, I was at this awesome Credo Beauty event in Brooklyn. Several entrepreneurs paving the way in the industry of clean beauty were speaking on a panel, and Kari was one of them. Each of the founders told their stories behind creating their products, and Kari began speaking about how she started experiencing symptoms as a result of what she later discovered to be Hashimoto's Thyroiditis--an autoimmune disease that I also happen to have, and the very reason that sparked the creation of Live 24k.
As Kari told us about her personal journey with cleaning up the products she was using on her skin as well as what she was putting in her body with her food, I felt such a kindred connection with her as I could empathize with so much of her journey, having gone through a very similar path. For Kari, she couldn't find clean beauty products that were easy to use that helped support her skin the way she wanted, and for me, I couldn't find a turmeric product on the market that didn't have sugars + gums and had the necessary black pepper and fats for curcumins proper absorption in your body to fight inflammation. After making many a turmeric latte at home and realizing I could help others manage their inflammation-based symptoms, I had to share it.
What is Golden Fuel
Golden Fuel is a turmeric-collagen powder blend that is nutritionally optimized for its anti-inflammatory and ayurvedic healing benefits. Our Golden Fuel blend is unique in that it has zero sugars, artificial sweeteners, gums, or unnecessary fillers. It is wonderfully supportive for your body, with collagen's amino acids and the anti-inflammatory benefits of both turmeric and collagen. The best part is that you're not restricted to just making golden mylk or golden lattes- you can easily add a teaspoon or two to your smoothies, oatmeal, pancakes, nut butters, yogurt, or more to give your foods an anti-inflammatory boost (and a gorgeous golden hue).
All about Collagen
Our grass-fed, pasture-finished, non-GMO collagen hydrolysate is the highest quality for the best delivery of amino acids to your body. Ingesting collagen helps support your body's own production of collagen (that slows with age, affecting our bodies ability to support our soft tissue [ligaments, tendons, joints, skin, nails, etc]). Daily supplementation of collagen has been proven to improve skin and joint conditions. Two of the amino acids in collagen, glutamine and glycine, help prevent inflammation of the gut wall and help heal leaky gut issues by decreasing inflammation of the gut. And your gut health is directly correlated with your immunity, skin health, energy, and many of your bodily functions. SO. Collagen tag-teaming with Turmeric really is the anti-inflammatory dream team!
I love the Kari Gran philosophy of being kind to your skin from within-- I think people underestimate how much of your diet and lifestyle contribute to your skin's health. My Golden Fuel has helped a lot with my cystic hormonal acne by decreasing inflammation, as well as my hair and nail health thanks to the collagen.
Minna Lee is a is a personal trainer, nutrition coach, lifestyle blogger, and founder of Live 24k. You can follow Live 24K on Instagram here, and keep up with Minna here and at www.livingminnaly.com