What Is The Difference Between Clean Beauty And Natural Beauty?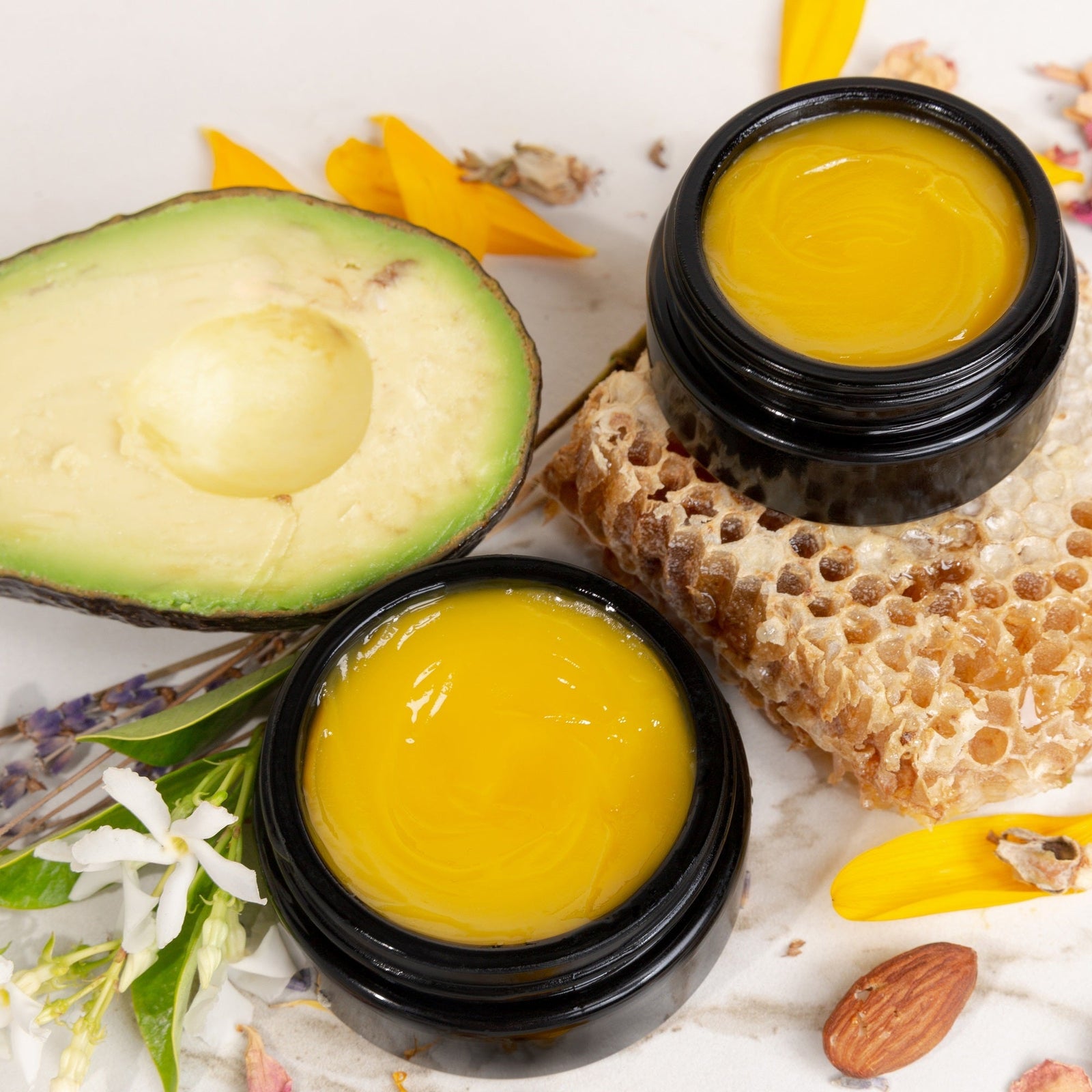 So many similar words are bandied about when talking about skincare—clean, natural, organic, pure—it can make your head spin with confusion. If you've ever wondered: "are clean beauty products the same as natural beauty products?" you're not alone.
The truth is there's a lot of overlap within these terms. Definitions can get tricky because there's no strict regulation or industry consensus around the claims of '"clean"' and "natural." This means each beauty brand can tout their products however they like, pretty much.
Here at Kari Gran, we've spent a good dealt of time considering this question ourselves. And we've come up with a definition for both "clean" and "natural beauty" that we feel embodies the Kari Gran ideology.
How Kari Gran Defines Clean Beauty
At Kari Gran, we believe clean beauty skincare is simple. It's the fundamental promise that we shouldn't have to worry about what's in our beauty products and how they might affect our health or our environment. For us, that means our formulas contain the finest ingredients that are a combination of organic, non-GMO, and naturally derived materials. We use ingredients that are ethically sourced, sustainable, and never tested on animals.
One common qualification for clean beauty products is that they are free of known or suspected toxins. They can be made with natural or synthetic ingredients. Don't be put off by the word "synthetic"—many lab-made ingredients are effective and perfectly safe to use. It's also worth mentioning that going clean doesn't mean you must go 100% natural; you can gradually phase clean products into your routine.
Many clean brands make a point of steering clear of ingredients like parabens, phthalates, sulfates, and petrochemicals.
The best way to find out if a product is clean enough for you is to do your research and always read the ingredients on the label. If you see something you don't recognize, a good place to start is the Environmental Work Group's (EWG) Skin Deep website. 
What Natural Beauty Means To Kari Gran
For us at Kari Gran, natural means made with organic, wild-harvested, non-GMO, and naturally derived ingredients.
"Natural" is another term that is not regulated, which means it's open to interpretation for companies to use however, they like. Unfortunately, other companies can use it to convey a false impression or provide misleading information to promote products that could contain a percentage of plant-derived ingredients, while also including suspected toxic ingredients. Ingredients labeled "natural" are not always "clean" or non-toxic, or even organic. However, calling something "natural" doesn't necessarily mean you won't have a reaction to it or that it's more effective.
Skin experts often illustrate the flip side of natural with the poison ivy example. It's green and beautiful to look at in its natural habitat, and it is definitely a natural ingredient. But when it comes in contact with skin, it has a harmful effect. This is why the word natural can be tricky.
So, Should I Choose "Clean" Or "Natural?"
We favor both clean and natural philosophies. 
It's not essential to keep all of your products within one category or the other because, honestly, they are one in the same. Figure out what ingredients you personally want to avoid, discover what works best for you, and make your purchases based on your own preferences.
Check out the clean beauty skincare products we've come up with that make us, and our clients, happy.
Ultimately, of course, the decision is yours.