What Is Wellness Beauty?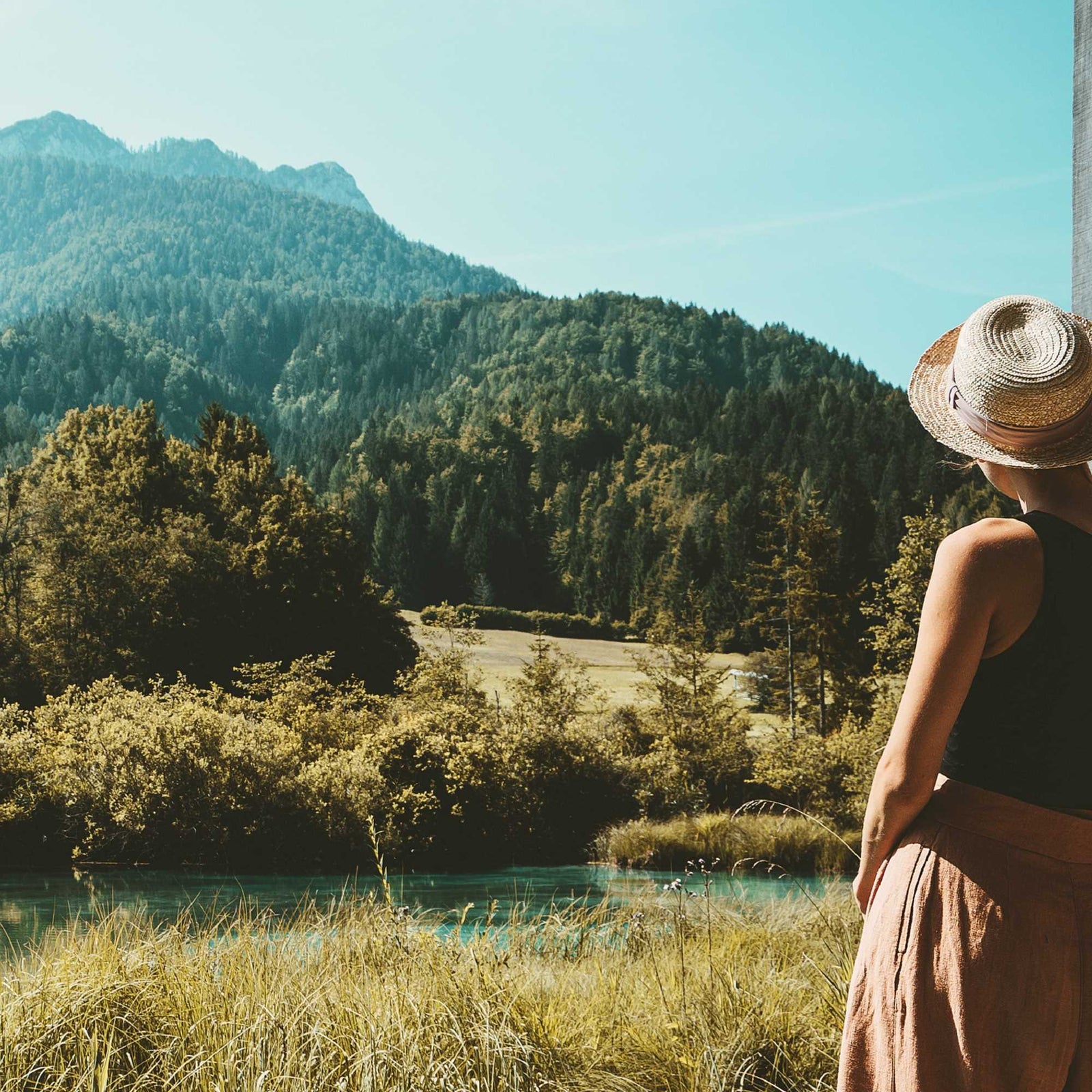 Over time my idea of beauty has undeniably evolved. When I was younger, I loved cruising the beauty counters, eager to try the newest, coolest products, delighting in the small miracles they promised (but rarely delivered). All of that playful experimentation came to a halt when, at 29, I was diagnosed with Graves' Disease and Hashimoto's Disease. Both are autoimmune forms of thyroid disease, which wreak havoc on my body if my hormones are out of balance.  Because of this I began paying extra-careful attention to everything, from what I ate to what I put on my face.
Now that I'm in my 50's, I believe that real beauty is more than simply what I put on my skin—it's a holistic approach of treating my entire body and mind with loving care and respect.  
My skin and body looks and feels its best when I keep the big picture in mind.  For me, that means daily exercise to keep my body moving and my mood balanced. I try to eat real, healthy food, get enough sleep, and drink plenty of water throughout the day (sometimes more than I want to). All of these are now a daily priority for me.
Skin is a Pretty Big Deal
Skin is the body's largest organ; it's outer layer is known as the skin barrier. Your skin barrier protects against bacteria, pathogens and toxic environmental elements, while simultaneously keeping skin's natural moisture in. Keeping your skin's barrier healthy by nourishing it properly is key to having your best skin.
Our skin absorbs the products that we put on it. Surprisingly, there's no scientific consensus on exactly which ingredients absorb into skin, how long they stay in the body, or the effects they may have. My advice is to read your labels and choose skincare products made with ingredients you feel good about having on your skin and in your body. 
Give Your Skin The Best Ingredients
For me, it has always been about the ingredients first and foremost. It's important to know the quality of ingredients that you are putting on your skin or ingesting in your food. There are over 12,000 ingredients allowed in personal care products in the U.S. Many of these ingredients are questionable. So ask some questions of your own: it this ingredient safe and healthy? Is it effective? Where does it come from?
I source only naturally derived, organic, wild harvested and non-GMO ingredients. Every ingredient is selected for a specific purpose and how it works with other ingredients. A few examples: Camellia oil is rich in omega fatty acids which helps soothe sensitivity and cushions dry, tight skin. Rosehip seed oil is full of vitamins, but is especially rich in vitamin A (aka nature's retinol). Sea buckthorn berry is a powerhouse: it's rich in vitamin C, brightens dull skin and protects from environmental stressors. Avocado oil is rich in plant sterols, which have a superior moisturizing effect on the skin.   
My Wellness Beauty Philosophy
With age comes wisdom, right? All my years in this business of beauty and skincare have clarified my thoughts on Wellness Beauty. Focus on health and hydration over youth and perfection. Think of skincare as just one spoke of the big wellness wheel. The choices you make play a big part in how you look and feel.  Drinking water, eating real food, finding the best exercise for your body, and a little stress management all go a very long way.