Soap & Water:  Everyday Superheroes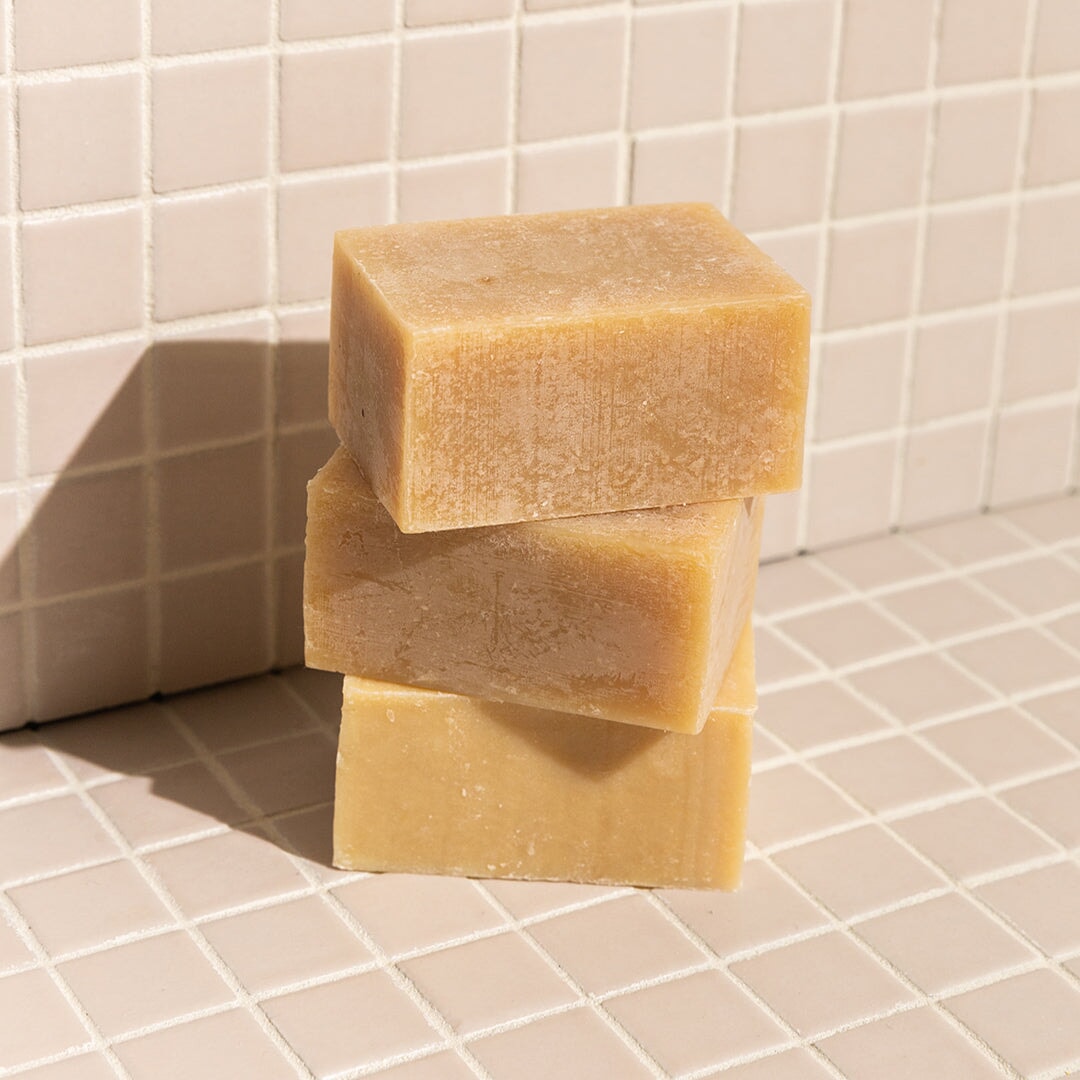 The mission is clear:  During this critical time, we all need to be extra vigilant about washing our hands frequently and thoroughly. Did you know that handwashing with soap and water is more effective than using hand sanitizers? This is because the vigorous scrubbing and rinsing gets rid of more of the infectious microorganisms from the skin.
Jane Greatorex, a virologist at Cambridge University says: "No matter what you touch, soap and water is the best way to remove any potential coronavirus from your hands before it can lead to infection.  Using bleach "is like using a bludgeon to swat a fly," she says.
Naturally, we want to do our part in this clean hygiene battle. We listened to the scientists and came up with one of the original—and still one of the best— weapons against viral disease.
Any guesses on what this new product might be? If you guessed soap, you win.
We're now offering an Essential Bar Soap that cleanses and nourishes with soothing, organic ingredients like Olive Oil, Coconut Oil, Shea Butter, and goat's milk in a light infusion of Chamomile, Calendula, and Lavender flowers. This moisturizing soap bar will work hard for you without leaving your skin feeling dry and tight. It is pure product and does not contain cheap fillers, like water. And the goats that share their milk with us are happy — content and well cared for by loving humans who see them as living creatures just like us.
Washing our hands frequently and thoroughly is just a fact of our everyday lives, and one of the best things we can do to keep ourselves and others virus-free. 
It's essential to follow the proper technique to be effective: "Wash your hands frequently and thoroughly.  Work up a good lather, scrub your palms and the back of your hands, interlace your fingers, rub your fingertips against your palms, and twist a soapy fist around your thumbs." 
The Essential Bar Soap is a natural addition to our skincare line—it's an organic soap bar that cleanses, nourishes, and protects, which is what the Kari Gran philosophy is all about.
Now just might be a good time to send someone you care about a bar or two.  
Sources: 
"Why soap works" The New York Times
https://www.nytimes.com/2020/03/13/health/soap-coronavirus-handwashing-germs.html
"Why soap is preferable to bleach in the fight against coronavirus."
https://www.nationalgeographic.com/science/2020/03/why-soap-preferable-bleach-fight-against-coronavirus/