7 Steps To Spring Clean Your Makeup Bag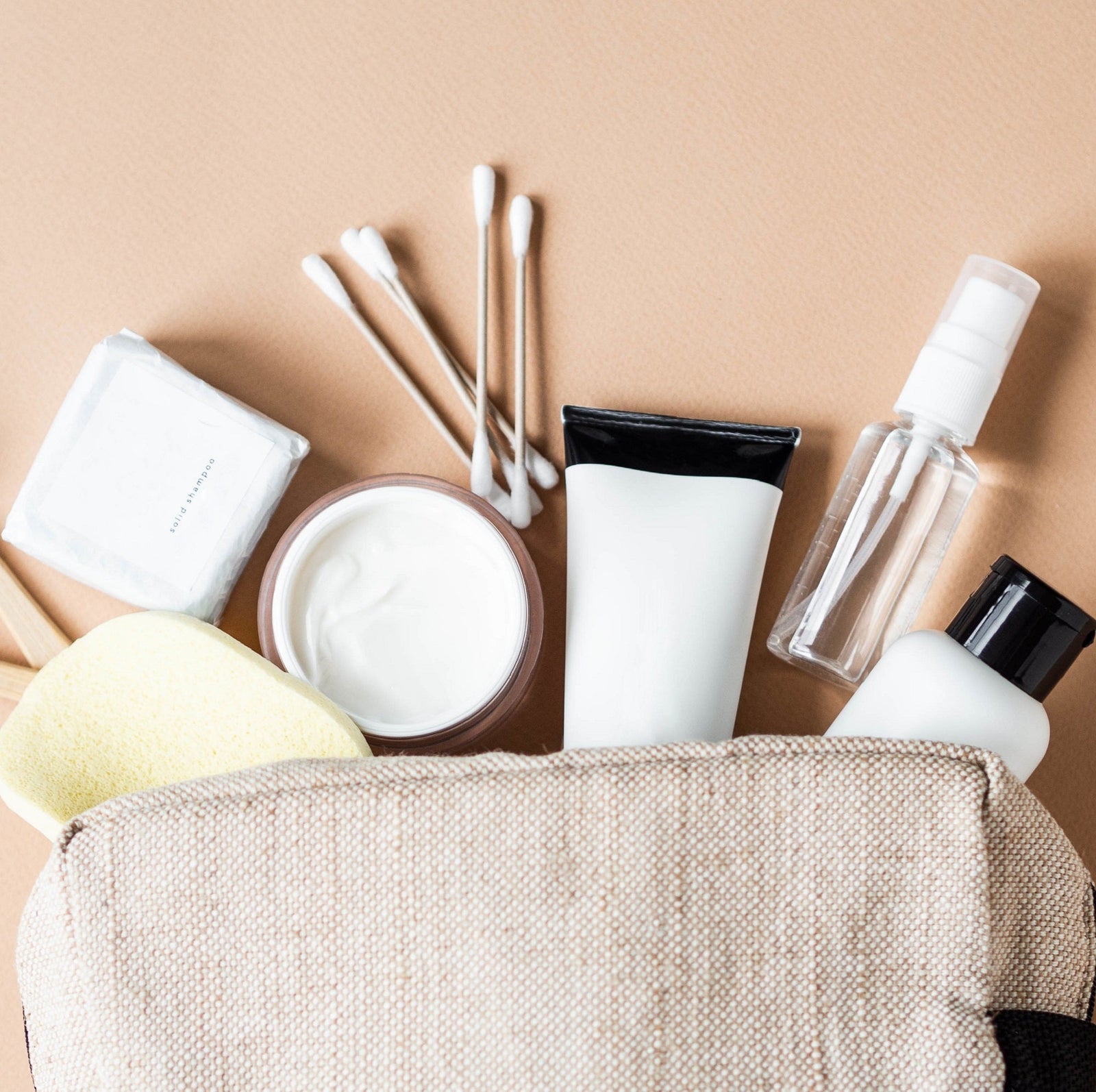 Spring has arrived so let the cleaning begin! Whether you're decluttering a la the KonMari method or deep cleaning, don't neglect your makeup bag, vanity desk, or makeup station. From sitting on bathroom counters to spilled mineral makeup and grime from dirty brushes, it could really use some extra TLC. Here's 7 easy steps to green spring clean your makeup bag:
Start by emptying your makeup bag and grouping items by categories like brushes, face, eye, lips, etc. Make note of any products that are running low, missing or have doubles.
Wash makeup brushes, sponges, applicators and your little white foundation spoon. The bristles on makeup brushes are an easy breeding ground for bacteria. From the buildup of old makeup, oils from your skin to germs from your bathroom, brushes need a good cleaning at least every other week. If your brushes start shedding, it's a good time to replace them. Our Essential Bar Soap is a great option to clean your makeup brushes.
Clean your makeup bag. If you are using one of our bags, simply wipe it out with soapy washcloth and follow up with a rubbing alcohol cloth. Let air dry. If you are using a cloth makeup bag, drop it in the washing machine and wash it in hot water to kill bacteria. Then let air dry.
Recycle or toss anything that has expired.
Ditch anything you haven't used in the last 3 months – even if they haven't expired. The one exception to this rule is you should keep summer foundation shade. Decluttering your makeup bag will save you time in the morning, and if you're never going to use it, why keep it?
Lastly, throw out any conventional beauty products that you are still clinging too. Your health, skin, and planet will thank you. If you are just starting your green beauty transition, simply replace your conventional products with green options as you run out.
Wipe down each product with a safe all-purpose cleaner and cloth. Fill your makeup bag up with your freshly cleaned and streamlined makeup.
Voilà! A clean green makeup routine is at your ready.
Leave a comment
Comments will be approved before showing up.