Powerful Foods And Herbs For Hormone Health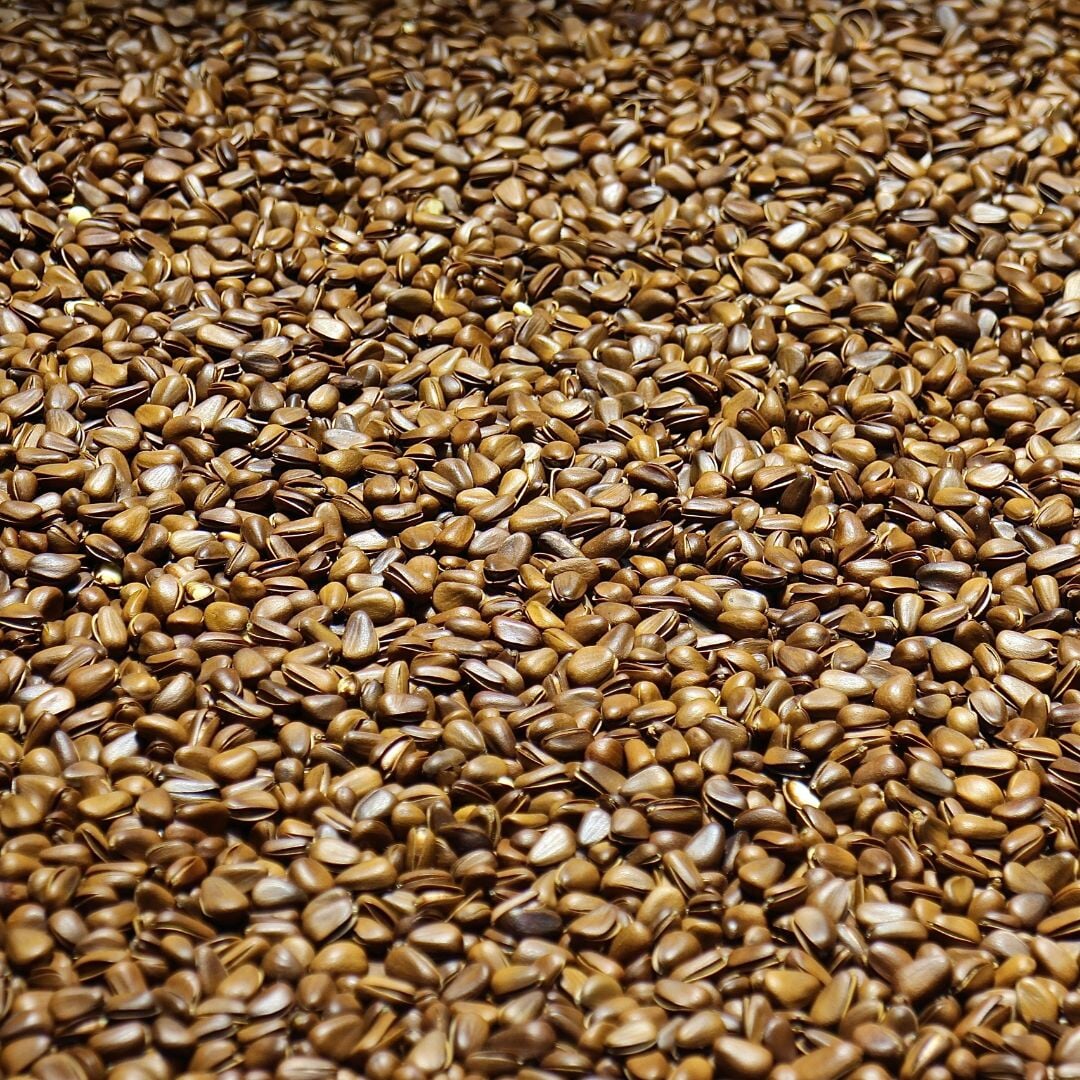 Flaxseed (Linum usitatissimum)
While research results are mixed around flaxseed and its ability to reduce menopausal symptoms, there are enough positive findings to support use of this nutrient-rich, high fiber seed. For many women it has made the difference between comfort and discomfort when it comes to reduction of hot flashes, night sweats, mood swings). Here are three nutrients unique to flaxseed, all of which play a role in supporting good health.
1. Omega-3 Fatty Acids: beneficial for preventing or treating certain health conditions, including heart disease and depression.
2. Mucilage: refers to water-soluble, gel-forming fiber that can provide special support to the intestinal tract. This flaxseed an excellent support to digestion and relief of constipation. 
3. Lignans: provides fiber-related polyphenols that have two important health benefits. They provide antioxidants, which help prevent damage to other cells in the body and are associated with preventing disease. Additionally, polyphenols in lignans influence hormone metabolism.
Purchasing and Storing Flax
Raw flaxseed ranges in color from amber/gold to tan/brown. White or green flaxseed has been harvested before full maturity; black flaxseeds were likely harvested after full maturity. To reap the full health benefits, select the amber or brown variety. If possible, purchase the whole seed in bulk, store in the freezer and grind only the amount needed for immediate use. Flaxseed can be ground, sprinkled on salads, added to smoothies and baking mixes and used as a thickening agent in many recipes.
Cruciferous Vegetables
Diindolylmethane (DIM) is a compound found in "cruciferous" vegetables such as cabbage, Brussels sprouts, cauliflower, and broccoli. Scientists think these crunchy vegetables may help protect the body against cancer because they contain diindolylmethane and a related chemical called indole-3-carbinol (I3C).
Dim helps balance the sex hormone estrogen and testosterone. When the body breaks down estrogen, for example, it can form either a harmful or beneficial metabolite. DIM, in some clinical and animal studies, has been shown to help the body form the more beneficial estrogen metabolite and reduce formation of the harmful metabolite. The beneficial estrogen metabolites can have many positive effects, including reducing the risk for some types of cancer. DIM may benefit patients with certain types of prostate cancer and may help reverse abnormal changes in cells on the surface of the cervix. Some scientists think DIM will be useful for preventing breast, uterine and colorectal cancer. However, because of the variability in types of cancer and the sensitivity of the estrogen system in the body, DIM and I3C supplements may not be appropriate for everyone. Instead, just enjoy plenty of delicious cruciferous veggies!
Note: If you have thyroid disease, I recommend eating cruciferous veggies (from the brassica family) cooked instead of raw to avoid and thyroid suppressive effects.
Black Cohosh (Actaea racemosa)
There's a long history to the medical uses of Black Cohosh. Native Americans have used it as a diuretic and to treat fatigue. European settlers used preparations of the roots to treat fever, menstrual problems, and pain following childbirth. Into the 19th century, black cohosh became a staple ingredient in medicines for "women's complaints." Over time, it faded from use in the U.S. while still being used in Europe. New studies in the U.S., however, are investigating the safety and long-term effectiveness of black cohosh and there's a resurgence of its use for treatment of women's health concerns.
Black cohosh is considered a menopause tonic for a number of reasons. It can improve mood and soothe anxiety. Also, herbal practitioners recommend it for taming hot flashes, night sweats, and vaginal dryness. It's commonly prescribed for women who - for medical reasons - don't take conventional hormone replacement therapy.
Tinctures, capsules and standardized extract are available for medicinal use and the specific dose of this herb will depend on your individual needs and health concerns. Black Cohosh should not be used during pregnancy or nursing and it is not recommended for persons who have a heart condition or liver disease. Always check with your holistic health practitioner before using an herbal remedy.
Read more articles on how to maintain a healthy lifestyle by Kari Gran.
Leave a comment
Comments will be approved before showing up.