Let's Celebrate International Women's Day!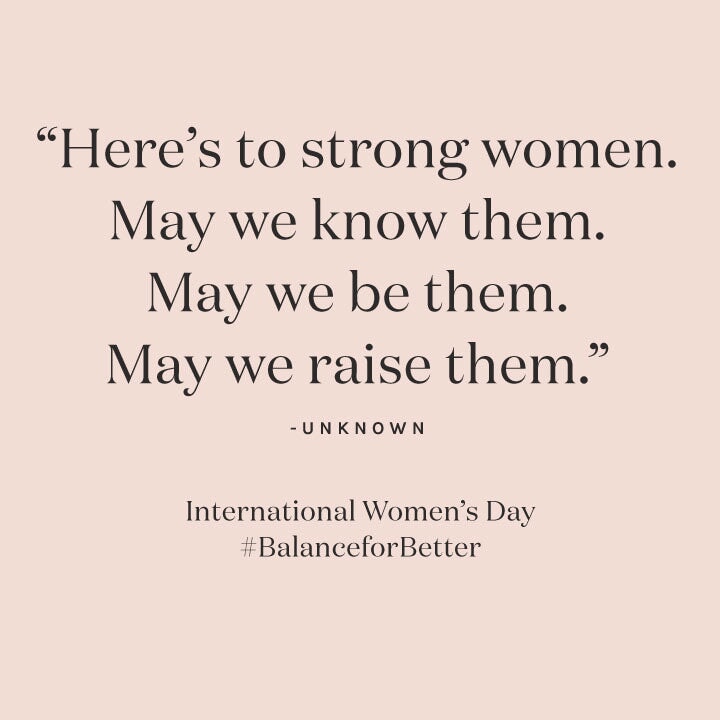 Have you been feeling an extra shimmer of positive energy recently?  Maybe it's because today is International Women's Day. It's a day to celebrate women and their achievements politically, economically, and culturally, all around the globe.
As a woman-owned business and enthusiastic supporters of other women, it seems like a good time to reflect on how we "walk the talk". 
We know how powerful women can be when we're passionate about something. We believe in our bones that one of the greatest strengths women have is the gift of empathy. When we combine empathy with action, we can see so many mini-miracles happening all around us.  
In our previous lives as real estate brokers, Lisa and I really connected when we both volunteered for a foundation whose mission was to support low-income and homeless families in our community, a mission about which we both feel strongly.
From the seeds of that growing friendship (and my home-made concoctions of the first lip whips) came our Kari Gran business.  After eight (!) years, we are exceedingly grateful to be able to give back to causes that grabbed hold of our hearts.  
Here are some of the non-profit organizations we love to support: 
UNITE FOR HER helps to bridge the gap between the medical and wellness communities by delivering complementary therapies that support the physical and emotional needs of those with breast cancer.
They created the "HER care box", a self-care package for those affected by breast cancer during treatment and beyond. Available in three different sizes, each box is packed with thoughtful products to help women feel better (the most recent box was curated by our good friend Jolene Hart).
We are happy to donate our Lip Whips to this terrific program. Who doesn't enjoy getting a surprise gift full of loving goodness?           
RAICES is an organization that promotes justice by providing free and low-cost legal services to underserved immigrant children, families, and refugees. In 2017, RAICES staff closed 51,000 cases at no cost to the client. Their attorneys and legal assistants provide legal advocacy and representation in an immigration system that breaks apart families and leaves millions without pathways to legal status.
Last year, we offered our customers a weekend sale, with all proceeds going to the legal defense fund for the Refugee and Immigrant Center for Education and Legal Services. 
REST Real Escape from the Sex Trade. This is a grass roots and very effective organization in Seattle helping victims of sex trafficking start new lives. REST serves individuals of all ages and genders who have been trafficked or involved in the sex trade by caring for the whole person: mind, body, and spirit. We try to do our part by donating Kari Gran products. Throughout all they do, perhaps the most important is simply to communicate: "You deserve to have the life you want. You deserve to be loved."  
Lipstick Angels are beauty industry professionals who visit cancer patients in the hospital while they receive chemotherapy, giving makeup applications, hydrating facials and skincare, hand massages, and aromatherapy.  We feel it's especially important to nurture and pamper women going through treatment, which is why we're honored to donate Kari Gran products to this wonderful non-profit.
We feel grateful to be able to give back, and lend support to organizations like the ones above, especially whenever we can help women along the way. 
Now is the perfect time to gather your smarts, your sense of humor and your sassy self, and consider how you can contribute something positive to the world. On March 8th and every day.
Leave a comment
Comments will be approved before showing up.