How To Create Your Own At Home Spa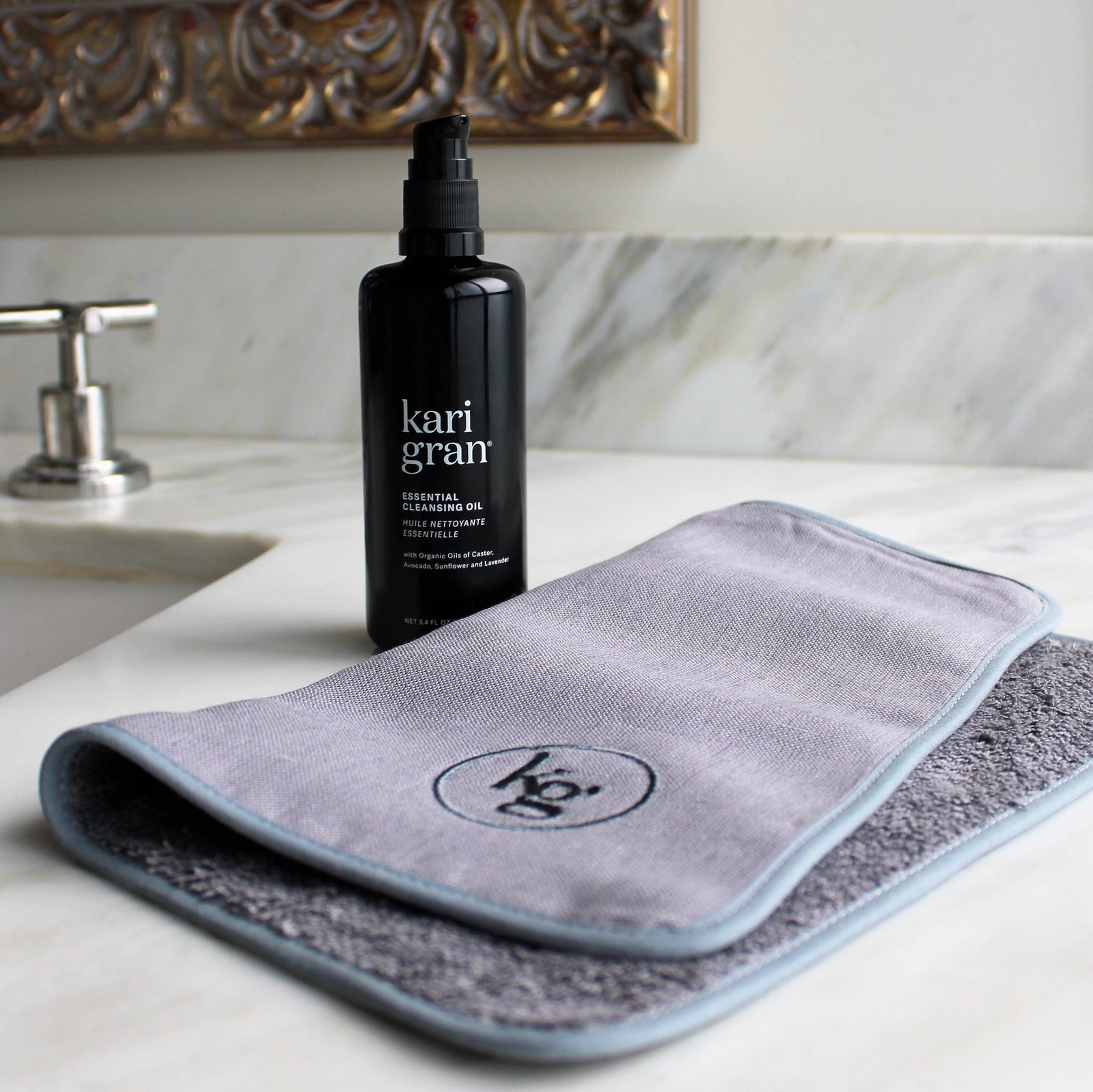 Who doesn't enjoy some pampering at a lovely spa? Especially now that the days are shorter and nights are cooler, doesn't a sumptuous bath sound inviting? While it's not always an option to visit a professional spa, with a little prep you can create a soothing interlude in your own bathroom.
Some tips to creating a tranquil environment for your own personal "Time Out."
THE ESSENTIALS
Preparation is key. Start with a good cleaning — nothing beats a bath in a sparkling clean bathroom. You'll want everything you need at hand so once you dip into the tub, you don't have to worry about getting out to retrieve that item you forgot.
Quiet Time: Shut the door. Tell your family, roommate and your dog that this is a "Do Not Disturb" hour. (Maybe you've got one of these door hangers from a hotel visit?) This means no work, emails, or news to encroach on your time to yourself. It'll all be there when you emerge again.
Small stool or side table: It's handy to have a small surface nearby for towels, reading materials, your drinking glass, etc.
Bath temperature: Fill your tub with warm water. Warm water will hydrate your skin, while soaking in a too-hot bath will actually dehydrate your skin. Lower yourself into the water, lie back, and relax. Keep your mind clear and breathe deeply. Let your stresses melt away.
Ambient temperature: Once you start running the bath, keep the bathroom door shut. This allows steam to build and warm up the room so the water doesn't lose heat to the cold air too fast.
Soothing Music: Check out yoga or spa music collections for ambiance on your iPod or your favorite music streaming app. Underwater whale sounds or ocean waves can be very soothing. But if that kind of music drives you nuts, just play whatever makes you happy.
Cool Refreshment: Place a non-breakable glass or your favorite container of drinking water next to the bath. Especially nice when if you've added thin slices of cucumber, lemon or lime.
Mood Lighting: Light one or more  candles in spots where they cannot be knocked over. Dim or switch off the lights.
Facial: Place a washcloth, Cleansing Oil, Hydrating Tonic, and Essential Serum within easy reach for your nightly ritual. Our Essential Balm makes a great sleeping facial. Simply apply a small amount after your nightly ritual to lock in the Essential Serum.
Towels: Two or three plush, fluffy towels or spa waffle weave type. If you have a family member willing to be your Spa Valet, have them warm up the towels several minutes in the dryer before you emerge. (Heaven is being wrapped in a warm towel!)
Robe: Again, your choice - A cozy warm robe or a lighter version like the waffle weave found in many spas.
Slippers: Keep your toes nice and toasty post-soak.
The Finishing Touch: When you're ready to get out, use the towel to pat off just the excess moisture (don't try to dry your skin completely) and then liberally apply a moisturizing body oil like coconut oil to keep the moisture in your skin and leave it soft and smooth.
And voila! A luxurious and relaxing spa experience in the comfort of your own home.
Leave a comment
Comments will be approved before showing up.