Green Is One Of Our Favorite Colors At Kari Gran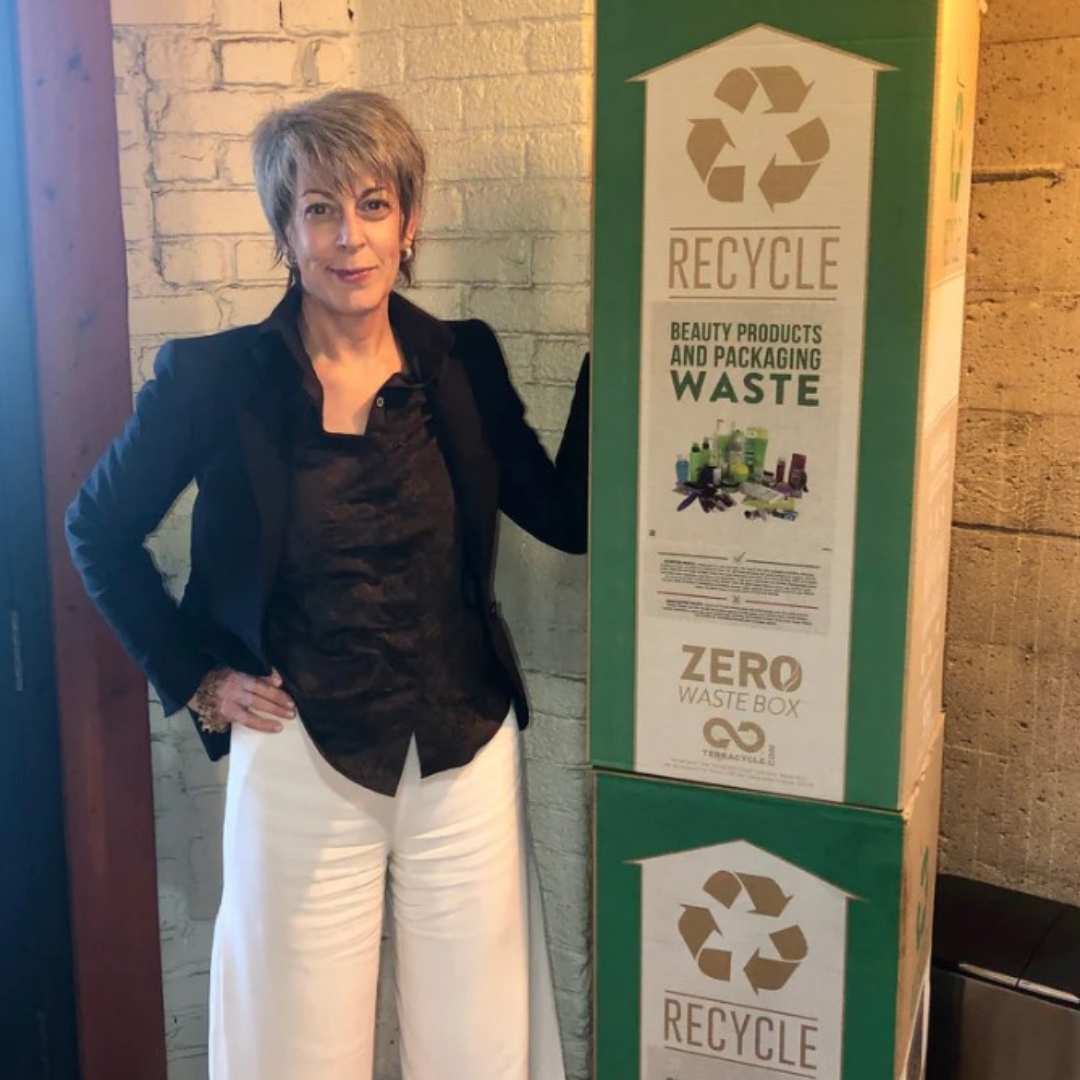 It's Earth Day. The perfect time to show our beautiful, irreplaceable planet some love!
We all know our planet urgently needs our TLC.  As Jane Goodall reminds us: "You cannot get through a single day without having an impact on the world around you. What you do makes a difference, and you have to decide what kind of difference you want to make."  
Here at Kari Gran, we pretty much consider every day Earth Day. We're big on doing our part to keep our environment a green and happy one.
Lisa's our Ambassador for Planet Earth. From the beginning, she's been our watchdog for making sure Kari Gran recycles, composts, and uses as little plastic as possible. (She's not above calling us out when she sees a paper towel in the recycling bin, when it clearly belongs in the compost bin!)
Here's a snapshot of daily life at Kari Gran HQ:
We make coffee with a Nespresso machine. Did you know these pods can be collected and returned to the manufacturer to be recycled?
Plastic water bottles are a big No; we use a delivery system with hot/cold filtered water dispenser. We also bring in our own reusable water bottles and coffee mugs.
Naturally, our bottles and jars are recyclable. We pack our products with recyclable paper, crinkled and regular. We use packing peanuts made from potato starch - not Styrofoam! 
All lights bulbs, batteries and old electronics are taken to a special facility.
TerraCycle is a new recycling service we've signed up with - it takes anything that can't be recycled through a standard facility (beauty products, spray pumps, ziploc bags or say, the occasional potato chip bag). For our Seattle area customers, we encourage you to stop by and gives us your trash!
 It's simple to make positive changes every day – just remember these 5 R's:
Rethink your consumption habits and their effects on the ocean.
Refuse single-use plastic you can do without - like straws, water bottles and coffee cups.
Reuse bags, bottles and other products.  A single plastic bag can take up to 1,000 years to break down.
Repair things before you replace them.
Recycle what you can and buy recycled products.
Why don't you join us? Green looks great on you!
1 Response
Leave a comment
Comments will be approved before showing up.