Anti-Inflammatory Turmeric Latte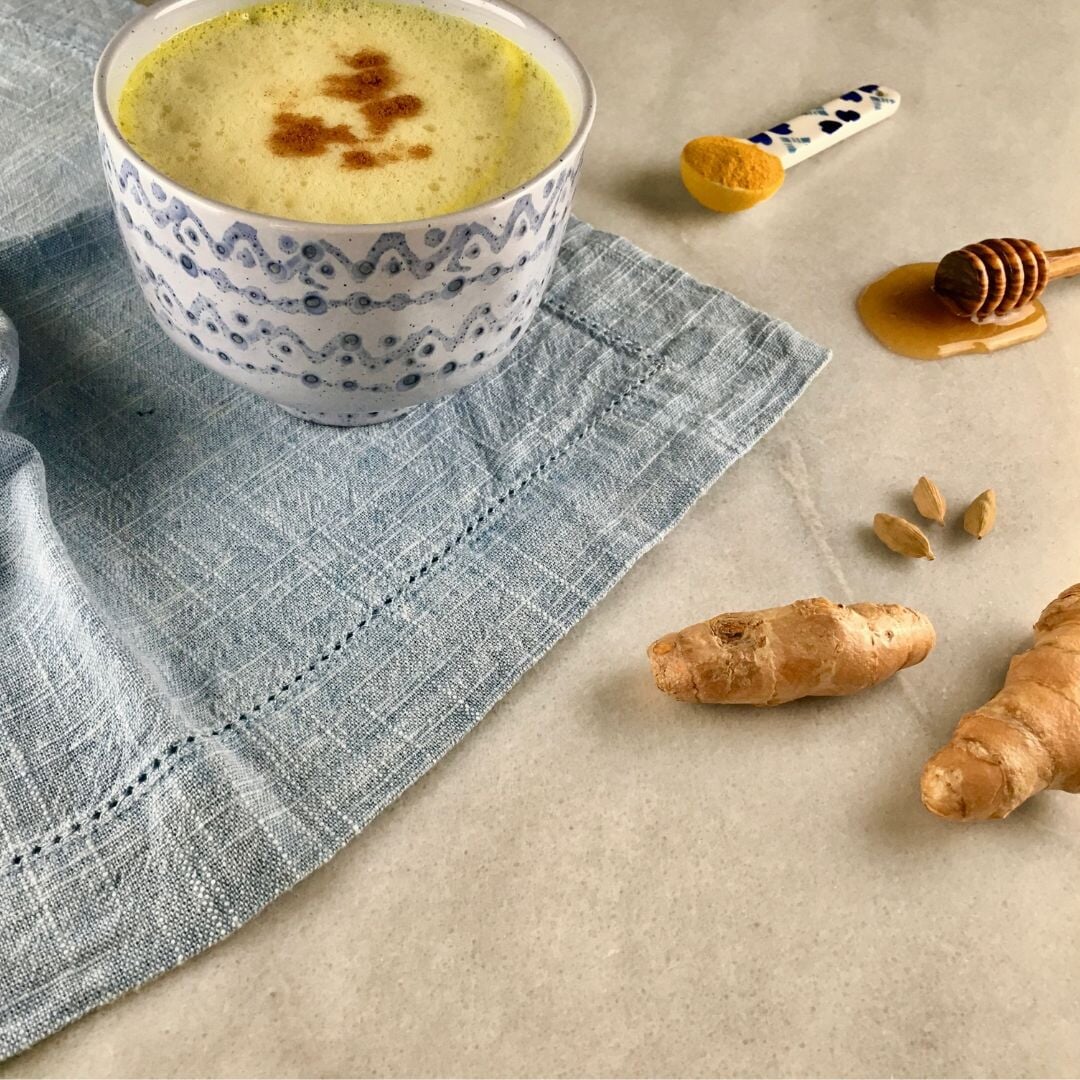 This is a delicious, soothing beverage and one of my favorites on a cold night when I want to sip something hot and rich without caffeine. It's also great to drink when you aren't feeling 100% or if you're feeling stiff and achy.
This traditional version of this drink (which uses black pepper and no vanilla) is called "Golden Milk" because of the golden yellow color of the main ingredient, turmeric. Turmeric is known for its strong antioxidant and anti-inflammatory properties and has traditionally been used to treat colds, flu, sore throats and even depression.
Give it a try and let me know what you think. Cheers!
Ingredients:
·       1 1/2 tsp Ginger (grated)
·       1 cup Organic Coconut Milk (canned, full fat)
·       1 tsp Turmeric (powder) – be careful, it will stain!
·       1 1/2 tsp Raw Honey
·       1/4 tsp Cinnamon
·       1/8 tsp vanilla extract
Directions:
1.    Grate the ginger then squeeze the juice out of it into a saucepan. Discard the pulp. Add the remaining ingredients to the saucepan and place over medium heat. Heat through for about 3 to 5 minutes, not letting it come to a boil. Whisk continuously.
2.    Carefully transfer into a mason jar and seal with a lid. Shake vigorously for about 30 seconds, or until a foam starts to form. (Note: You can also use a blender for this step, but the turmeric can stain the blender cup.) Pour into glasses and enjoy!
Variations:
Use Fresh Turmeric Root: Skip the turmeric powder and use fresh turmeric root instead. Peel turmeric root and grate. Measure out about 1 tbsp grated turmeric root per serving.
Avoid a Mess: Rinse all glasses and mugs out right after use to avoid turmeric stains. Use baking soda on turmeric stains if they do happen.
On-the-Go: Add all ingredients except water to a mason jar. When ready to drink, just add hot water from the kettle and shake up for a warming, anti-inflammatory snack.
Vegan: Use maple syrup instead of honey
------------------------------------------------------------
Learn more about the best Antioxidants for your skin.
Leave a comment
Comments will be approved before showing up.