3 Easy Tips for Choosing the Right Sunscreen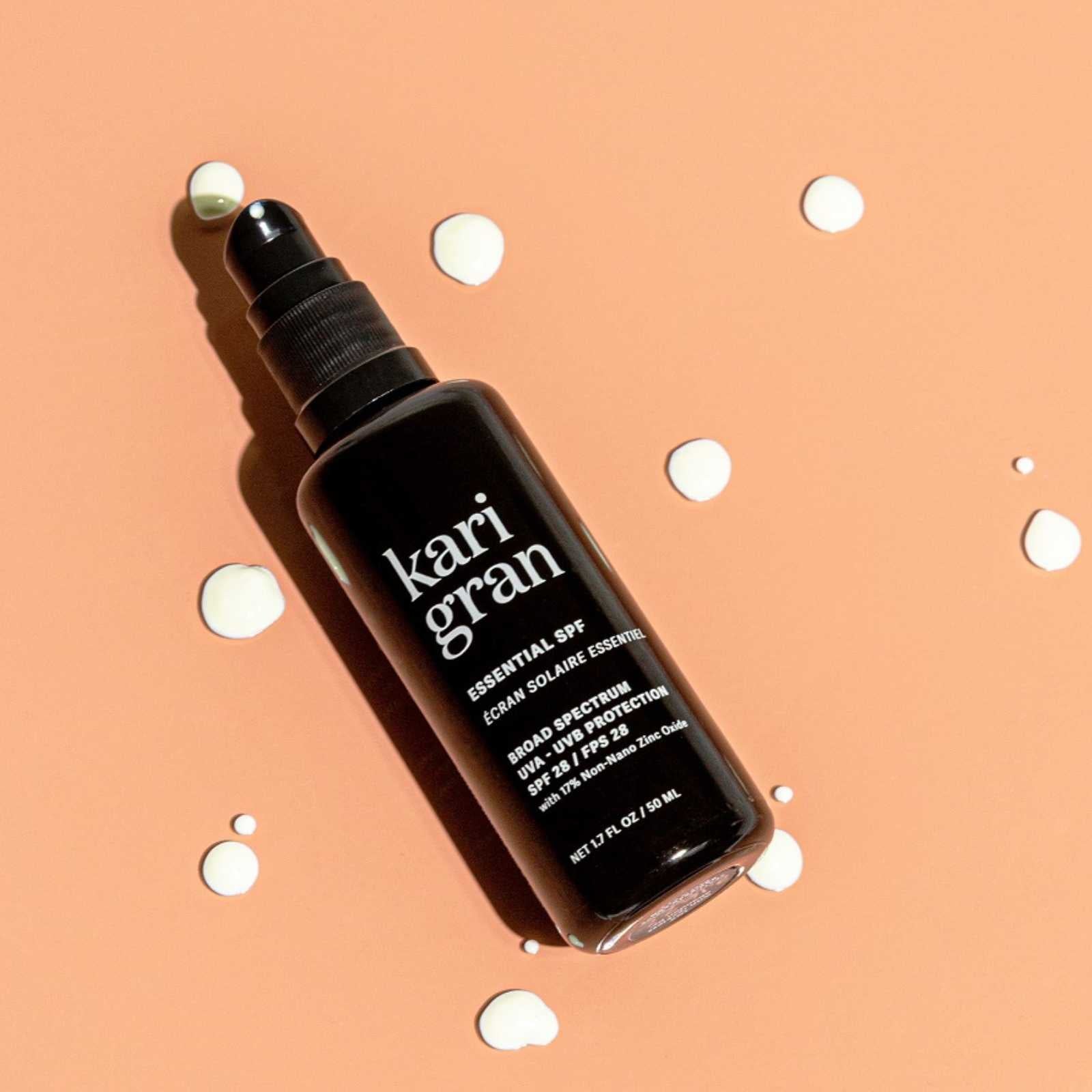 One of the most important beauty rules: always wearing sunscreen. The UV rays can do some serious damage, so make sure to have protection on before walking out the door – even on cloudy days. Here are 3 easy tips for choosing the right sunscreen to keep you protected all year long. 
1.) Go Broad-Spectrum
There are two types of damaging rays to consider when choosing a sunscreen: UVA and UVB rays. UVA rays penetrate deep into the skin to break down collagen and elastin and cause premature aging on the skin, a process called photoaging. UVB rays are burning rays responsible for reddening and burning the skin's surface. UVB rays are present on bright sunny days, while UVA rays are present daily at equal intensity. It is important to keep in mind that some sunscreens only provide coverage for one type of UV ray, the most common being UVB. The best sunscreen option will be labeled "broad-spectrum" and will protect your skin against both UVA and UVB light.
2.) Read Your Labels
Be smart and pay attention to what you're putting on your skin. Many mainstream sunscreens contain ingredients I would classify in the "avoid" category, a common one being oxybenzone, which can absorb into your bloodstream and acts as an endocrine disruptor. Instead, go for options which use Zinc Oxide and Titanium Dioxide. These mineral UV filters activate immediately upon application to provide you UV protection instead of chemical UV filters that can take up to 20 minutes to become active 
3.) Choose SPF 15 or Above
A sunscreen's SPF or Sun Protection Factor rating is a tricky thing.  Although the number indicates how well a sunscreen protects skin against a specific type of ultraviolet radiation, the rating scale isn't simple or all that common sense to use. According to dermatologists, the minimum SPF sunscreen you should be using is one with an SPF rating of 15. SPF 15 blocks approximately 93% of all UV light radiation. The difference between SPF 15 and SPF 30 is only 4%, with SPF 30 blocking 97% of UV radiation. It should be noted that most SPF sunscreens only protect you from UVB rays and not UVA rays. The best sunscreen option will be labeled broad-spectrum, which will protect you against both UVA and UVB rays. Finally, it should be noted that no one single SPF sunscreen will fully protect you from UV radiation. The best protection will always be to physically limit your exposure UV light.
Keeping those three tips in mind, here are a few of my favorite sunscreens:
Sunology: This one is great for the outdoors, snow or sun and has a higher SPF as needed in higher elevations. I like that it's super concentrated so a little goes a long way – too much, and you'll be a bit shiny for the day. 
Badger: I recommend using this one on your body, as I find it a bit drying on my face. It feels light and lovely and is scent-free.
Suntegrity: I keep this one in my car and use it religiously on my hands and arms year-round. That's an area of our body we often forget about when it comes to sun smarts. My trick is, instead of using hand cream or lotion, I use the sunblock instead and get a two-for-one punch.  
Essential SPF: Of course our list wouldn't be complete without a little shameless self-promotion of our Essential SPF. I've formulated our sunscreen to be light and play well with our complete line. With broad-spectrum physical protection of non-nano Zinc-Oxide, you'll know that you're covered from both burning and photoaging.
Leave a comment
Comments will be approved before showing up.