Lip Scrub Ritual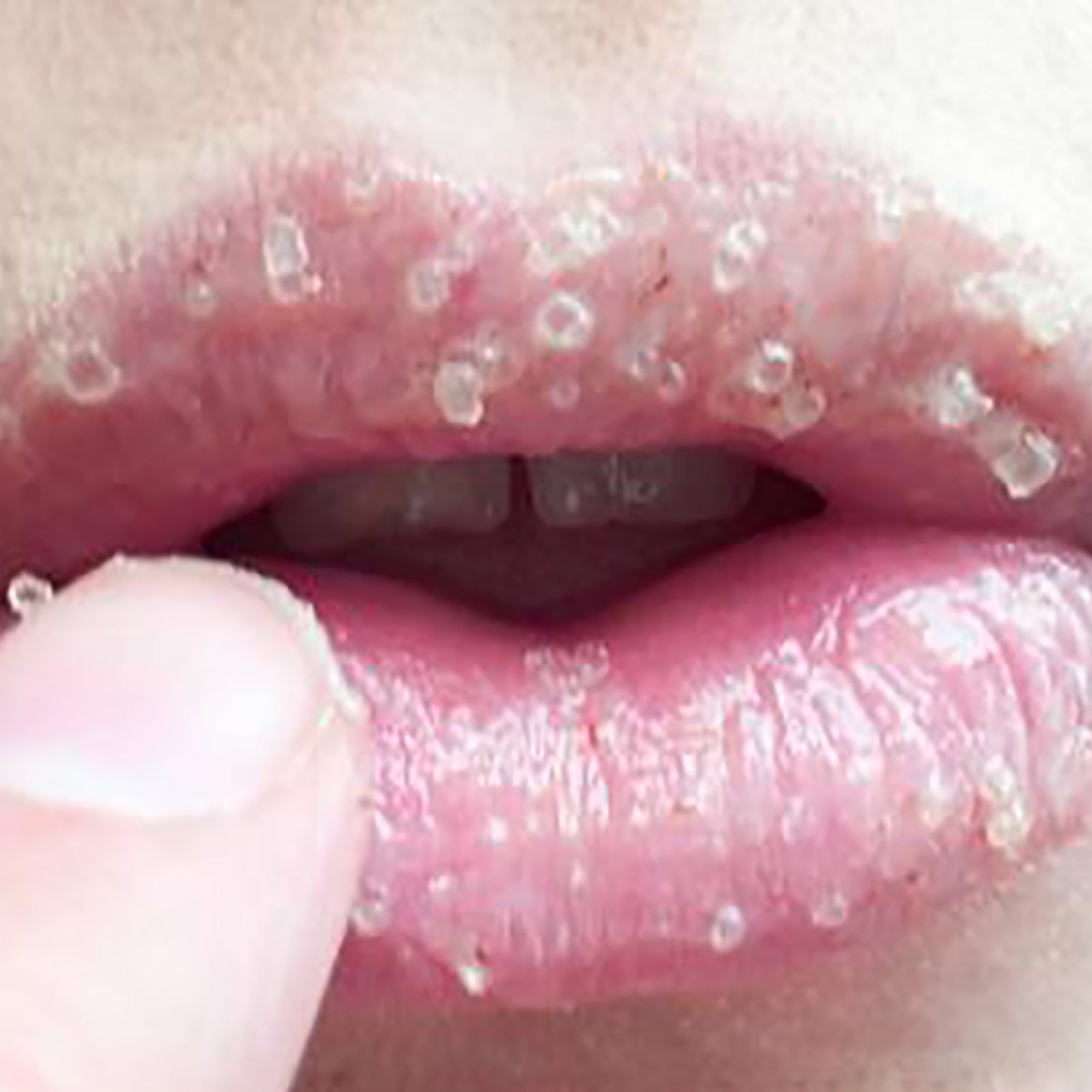 Who doesn't love a bold lip? The trick to pulling off a bright color is in the application. As any lipstick lover will tell you, smooth hydrated lips are a must for even and precise lip color.
While I'm particularly fond of Suji Red, I was over the moon when we decided to add Lip Scrub to the Kari Gran line. For exfoliation, Kari uses organic sugar paired with Chamomile powder that gives Lip Scrub a speckled color. The soothing balance of the two exfoliators is kinder and less abrasive than a typical sugar scrub.
Our Lip Scrub is a great way to prep for a bright color and to remove a long stay lipstick. I also like to use Lip Scrub in a mini lip ritual at least once a week to prevent chapping and keep my lips super smooth.
Lip Scrub Ritual
Using a pea size amount of Lip Scrub, gently exfoliate the lips in a slow circular motion for about 30 seconds.
Let sit for 30 seconds before wiping off excess with a warm washcloth. Pat dry.
Apply a tiny half pump of Essential Serum to the lips.
Immediately after applying Essential Serum, apply Peppermint Naked Lip Whip on top to lock in the hydrating oils of the serum.
Go to sleep and wake up to perfectly hydrated and renewed lips.
Repeat as needed up to a maximum 3x a week. (Please do not use any lip scrub on painfully chapped or cracked lips.)
HOT TIP: Complete the Kari Gran Skin Care Nightly Ritual and brush your teeth before the Lip Scrub Ritual.
----------------------------------------------------------
Check out Kari Gran's Lip Balm collection.
Leave a comment
Comments will be approved before showing up.