What Is The Skin Barrier?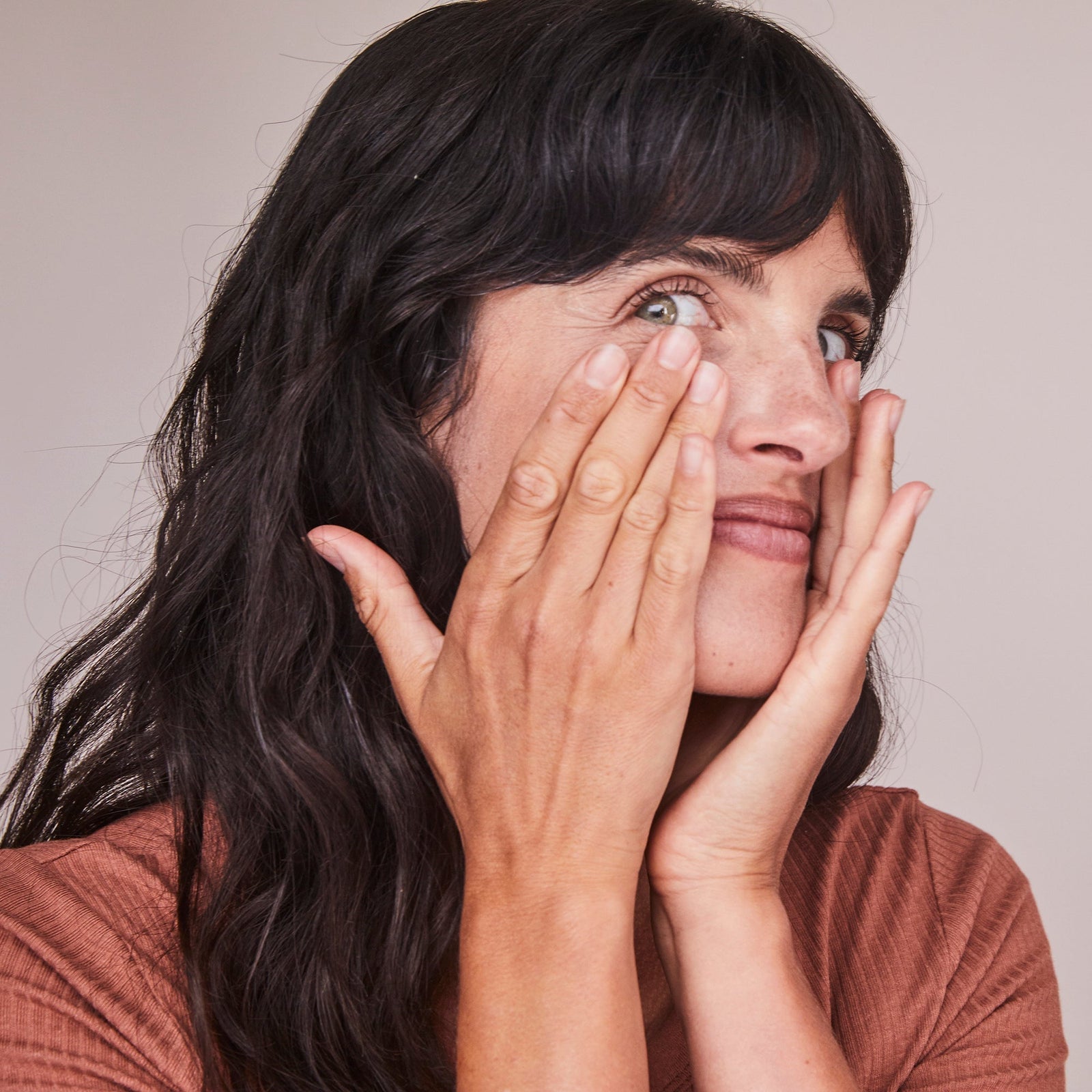 The phrase "skin barrier" may strike you as possibly the least glamorous topic to talk about.  But did you know that skincare experts agree that above all else, a healthy skin barrier is essential for fresh, radiant-looking skin?  (FYI, skin barrier is simply another term for the outermost layer of skin, or epidermis.)
A healthy skin barrier is the first and primary line of defense of skin aggressors like UV rays from sun exposure, pollution, irritants, and bacteria. It also transports vital nutrients, locks in natural oils, and retains water to keep your skin hydrated. 
WHAT HAPPENS WHEN YOUR SKIN BARRIER IS DAMAGED?
When the skin barrier is damaged it loses its protective power to shield skin from environmental aggressors and makes skin more vulnerable to inflammation and premature aging.
A damaged or weakened skin barrier becomes permeable, losing its ability to retain water and hold onto the essential fatty acids that keep skin healthy. If your skin is dry, dull, red, and sensitive, it's likely due to a weakened skin barrier.
HOW TO GET—AND MAINTAIN— A HEALTHY SKIN BARRIER
Prevention is better than repair— and much easier! Taking care of your skin now by making sure your skin barrier is healthy will minimize damage so that you'll have less to repair later.
Choose natural, organic skincare products with hydrating, nourishing ingredients to replenish and retain your skin's natural moisture.
Protect your skin against the drying effects of environmental stressors by using products rich in antioxidants and essential fatty acids. Antioxidants fight free radicals to minimize the visible signs of aging.
Stay away from abrasive scrubs-take it easy with exfoliation. Use any active ingredients like AHA,BHA and retinol sparingly.
SKINCARE THAT CARES FOR YOUR SKIN BARRIER
Be gentle, keep it simple, keep it clean, hydrate like there's no tomorrow and wear SPF every day. All of which are key to maintaining a healthy skin barrier as well.
The Kari Gran Organic Skincare collection makes it easy with our simple 4-step routine:  Cleanse, Hydrate, Protect and Go!
KG Essential Cleansing Oil is designed to be gentle, effective, and nourishing. Harsh cleansers and traditional bar soaps remove the essential moisturizing and nourishing substances that keep your skin barrier healthy.
KG Essential Hydrating Tonic is alcohol free, soothing, and yes hydrating.  It can be mixed with KG Essential Serum to create your own customized moisturizer.  KG Essential Serum is a potent blend of 15 plant and essential oils, antioxidants and vitamins without any water or filler. This highly nourishing face oil helps improve the appearance of fine lines and wrinkles and brightens dry, dull skin with a big boost of hydration.
Finally, sun exposure is one of the major causes of a damaged skin barrier; studies show that up to approximately 80 percent of skin aging results from UV radiation, making daily use of SPF a no-brainer.  Protect your skin with Kari Gran Essential SPF 30. 
Ready to give your skin barrier some extra attention and TLC?  Great —It's never too early or too late to begin. Your skin is depending on you!
Leave a comment
Comments will be approved before showing up.