How to Take Care of Winter Skin Naturally?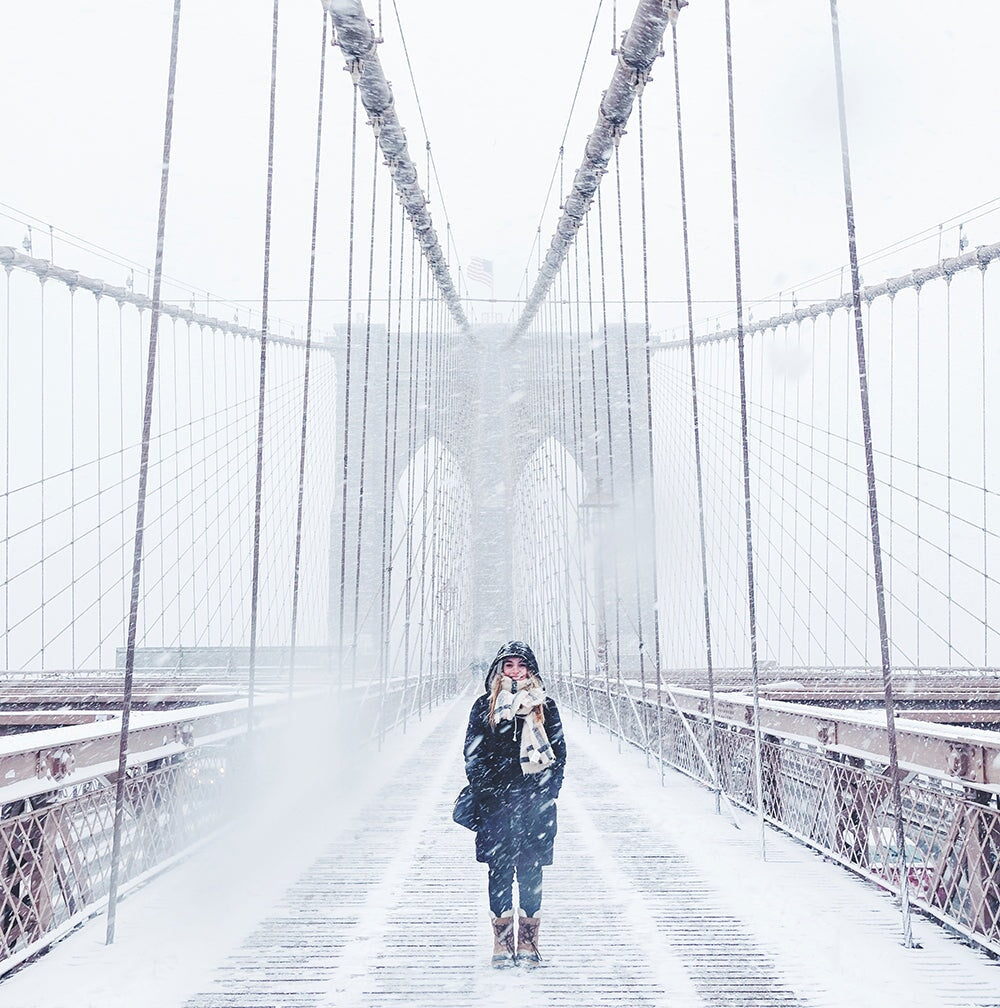 Taking care of your skin in the winter can be easy. Keep your skincare routine simple with gentle, hydrating, and natural skincare products. And don't forget the rest of your body. 
Natural Winter Skin Care Routine
First, ensure you are using a natural, gentle cleanser. Many cleansers out there will strip your skin of its natural oils, which we especially need during the harsh winter months. We recommend using a nourishing cleansing oil because it can easily remove makeup, sunscreen, and the grime of the day without disturbing your skin's natural oils. You're actually helping to hydrate your skin as you cleanse. 
Follow up with a hydrating facial oil (we can't do without our KG Essential Serum). Natural oils will be the most hydrating for your skin. Look for natural products that have ingredients high in essential fatty acids and antioxidants to nourish your skin. Rosehip Seed oil and Camellia Seed oil are two of our favorites, and both can be found in our Essential Serum —along with 13 other plant and essential oils, plus vitamins A,C & E. The KG Essential Serum is a cornucopia of botanical delights that could very well become your new favorite natural winter skin care product.
Finally, wear SPF every day. Yes, even in winter! UV light is around us every day, all year long.  It's one of the leading causes of skin damage, because it breaks down the structure that helps prevent moisture loss. Look for a broad-spectrum mineral sunscreen with a hydrating formula. We're big fans of non-nano zinc oxide as the key active ingredient, because it offers a physical layer of sun protection.
Keeping warm and cozy at home by notching up your indoor heating can be another culprit contributing to dry winter skin. Using a humidifier can be a game changer by add moisture to the very dry forced air. Bonus benefits: humidifiers can help relieve the congestion, dry throat, and coughing that come with winter colds and allergies. Humidifiers can also enhance a comfortable night's sleep. 
Taking Care of Winter Skin From the Inside Out
Remember, what you put in your body ultimately will be reflected in how your skin looks.
As we age, it's harder to maintain cellular hydration especially in the winter but some moisture loss can be prevented by using skin care products with botanical oils high in essential fatty acids (EFAs) as well as eating nutrient-dense foods.
You can boost deep hydration by eating foods high in water content, such as leafy greens, fruits, and vegetables. Eating an apple with a big glass of water hydrates more than two bottles of water!
We recommend Jolene Hart's book "Eat Pretty: Nutrition for Beauty Inside and Out." for a fun read and great info on different foods and how each can benefit your body, especially your skin. She spotlights foods that are known for their ability to build collagen and elastin (which keep skin firm and supple), reduce inflammation, and protect against skin-damaging free radicals. This book just might inspire you to take a deeper look at what cruciferous vegetables can do for you and your skin!
Winter can be wonderful, but it can also be harsh on your skin. With Kari Gran skincare, you get the essentials your skin needs, plus the feeling of luxe pampering you crave. The KG oil-based skin care system is the perfect place to start. Each product is as effective and multi-functional as it is luxurious. With a focus on hydration, and supporting and strengthening the skin's delicate barrier, our oil-based system will leave skin healthy and supple. 
Leave a comment
Comments will be approved before showing up.