Environmentally Stressed Skin: What It Is And How To Stop It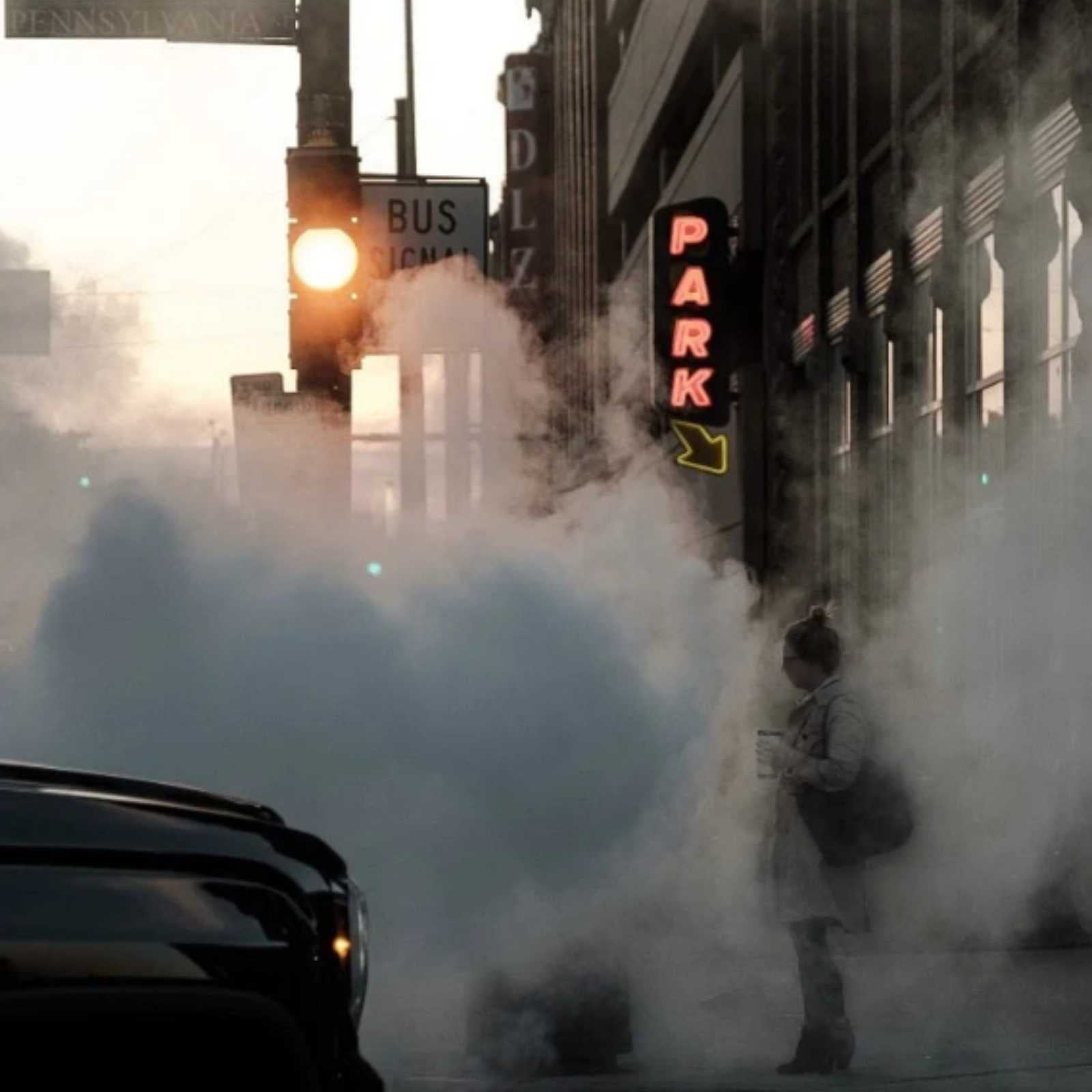 You try and get enough sleep, drink water, take your makeup off before bed, and moisturize faithfully. But your skin still looks tired and irritated. Sound familiar? You might have environmentally stressed skin (and you're definitely not alone).
What is environmentally stressed skin?
Everyone deals with stress. Whether it's the daily commute, managing the kids' busy schedules, getting to the gym, or even just deciding what to make for dinner every night- stress is part of life. Let it get to us though, and life's daily annoyances can take their toll on our health, including our skin. But personal stress isn't the only kind we need to be wary of these days. 
Environmental stressors can also take their toll. Skin is susceptible to external factors like pollution, second-hand smoke, UV rays, harsh weather, and free radicals that can damage your skin, break down collagen, and deplete it in all sorts of ways.  Environmentally stressed skin can feel dry, appear dull or red, and all but ask for some help.
Treating environmentally stressed skin
Environmentally stressed skin isn't as scary as it sounds.  A non-toxic skin care routine that utilizes naturally derived and organic ingredients is one of the easiest ways to reduce your skin's environmental stress levels. It's best to choose simple high-performance products that address all your skin care needs with the simplest components. 
The first step to treating environmentally stressed skin is keeping it clean. Daily use of a gentle cleansing oil is ideal for removing the environmental impurities we are all exposed to every day. An oil-based cleanser provides the added benefit of balancing your skin's natural oil production so that you maintain a healthy balance of moisture without over-drying your skin. Hydrating mists and mineral-based sunscreens also help to lock in moisture and protect against harmful UV rays. Other products that can help meet the challenge of environmentally stressed skin include mineral-based makeup products and soothing, enriching body balms made with organic essential oils.
Replenish with essential vitamins and minerals
Antioxidants are the superheroes in our skin care arsenal. They help to keep skin clear of free radicals, stimulate natural collagen production, and can even reverse the effects that the environment can have on our skin. Kari Gran products are packed with organic skin care ingredients including antioxidants and other essential vitamins and fatty acids which benefit environmentally stressed out skin..
Care for the environment like you would care for your skin
Imagine a world with air so clean we don't have to worry about environmental skin stressors. Taking a pro-environmental approach to life, including skin care, can help stop environmentally stressed skin at the source.
Look for anti-pollution skin care that's made with an eye out for our precious planet. Avoid products that contain parabens, phthalates, and synthetic fragrances.  After all, what we put out into the universe eventually comes back to us. (And we don't want any of it on our skin!) 
Kari Gran Takes on the Environment
You can't control everything that happens in your life- but you can control how you treat your skin. Kari Gran is facing environmental stress head-on. All our naturally derived and organic skin care products focus on gentle cleansing, deep hydration, and UV protection to help strengthen your skin's barrier. It might not solve all of life's little stressors, but at least your skin can be stress-free.
Leave a comment
Comments will be approved before showing up.