Can Bath Oil Be Used As Body Oil?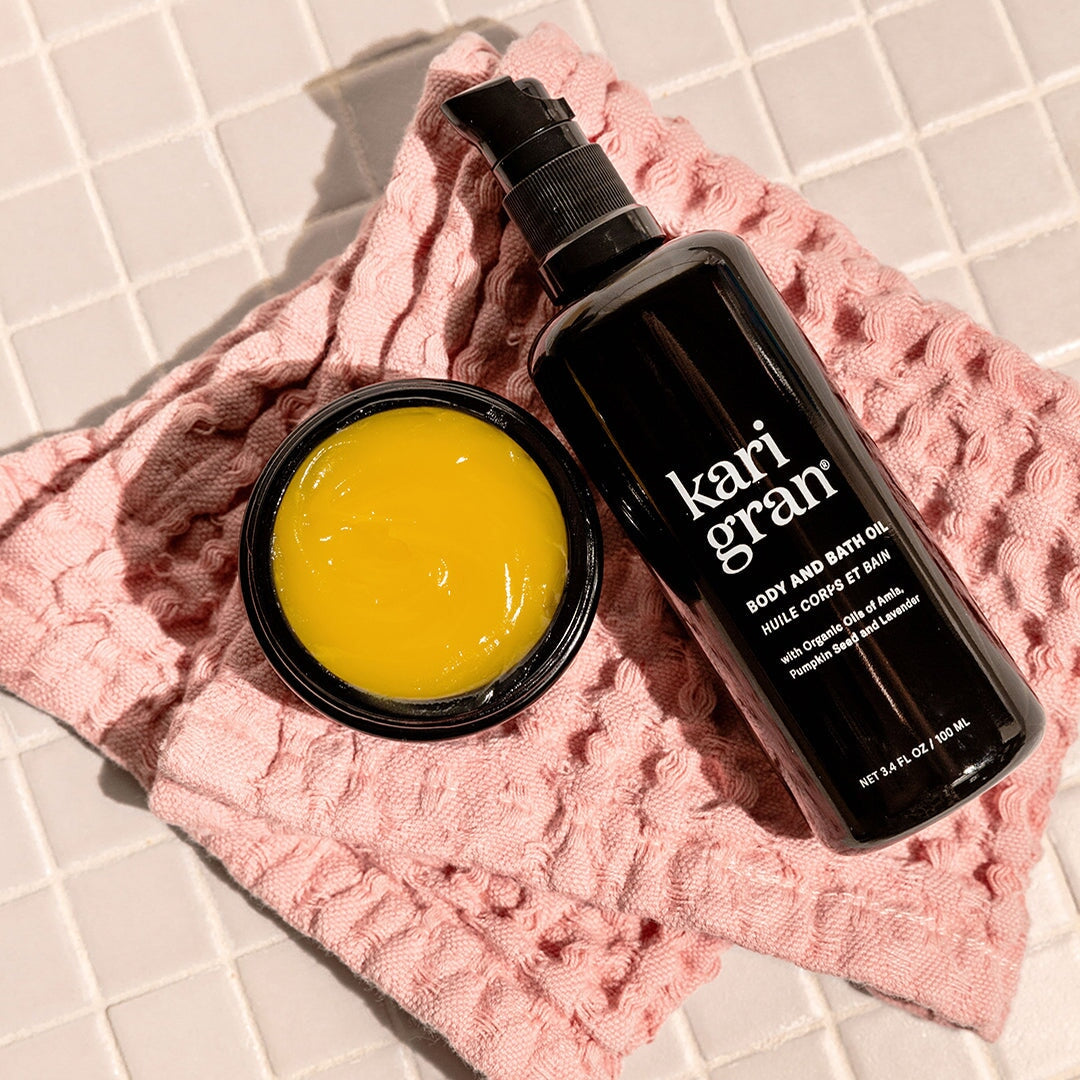 Absolutely, yes, you should use your bath oil as body oil! Bath oils are an amazing way to add a little more nourishment, luxury, and relaxation to bath time. They can also add a targeted boost of hydration to the skin at any time.
Our motto is "less is more," which is why we adore simple, high-quality products that can multi-task from bathing to primping. While you're at it, replace your daily moisturizer with that bath and body oil! Who needs so many bottles of things that can serve the same purpose?
Other Bath Oil Uses
Not surprisingly, your bottle of bath oil can serve other beauty and skin care purposes so you can really do a full "Marie Kondo" of your personal care products, decrease clutter, and inject some more joy into your life. Try using your bath oil to soften cuticles for an at-home manicure, to revive and smooth dry or frizzy hair, as a decadent massage oil,  and to help prevent razor burn.
Of course, you can also use your bath oil as, well… a bath oil. Soaking in a warm bath allows your pores to open up and take in all of the nourishing ingredients of the bath oil. Bring your awareness to the subtle aroma of the oil as your mind relaxes and your body releases stress. When you step out of your oil-infused bath, notice the difference both within your body and on your skin.  Follow up with a light rub down of the oil for optimal hydration.
Bath and body oil is ideal for year-round use easing the dry skin that comes with cold temperatures as well as the sun-exposed skin of summer. It's truly an all-around MVP in your bathroom arsenal of products.
Kari Gran Body and Bath Oil
Soak in a relaxing blend of eight organic oils, including Pumpkin Seed, Amla, Jojoba, and Lavender. Kari Gran's organic body and bath oil provides an intense dose of hydration that leaves skin feeling supple without any oily residue. Use in the bath, as a body moisturizer, and for any other use that makes your body feel good inside and out.
Kari Gran's organic skin care products are customizable and made to multi-task. Learn how, as well as other helpful skin care tips in our guides for healthier skin.
Leave a comment
Comments will be approved before showing up.