Skin Care For Sensitive Skin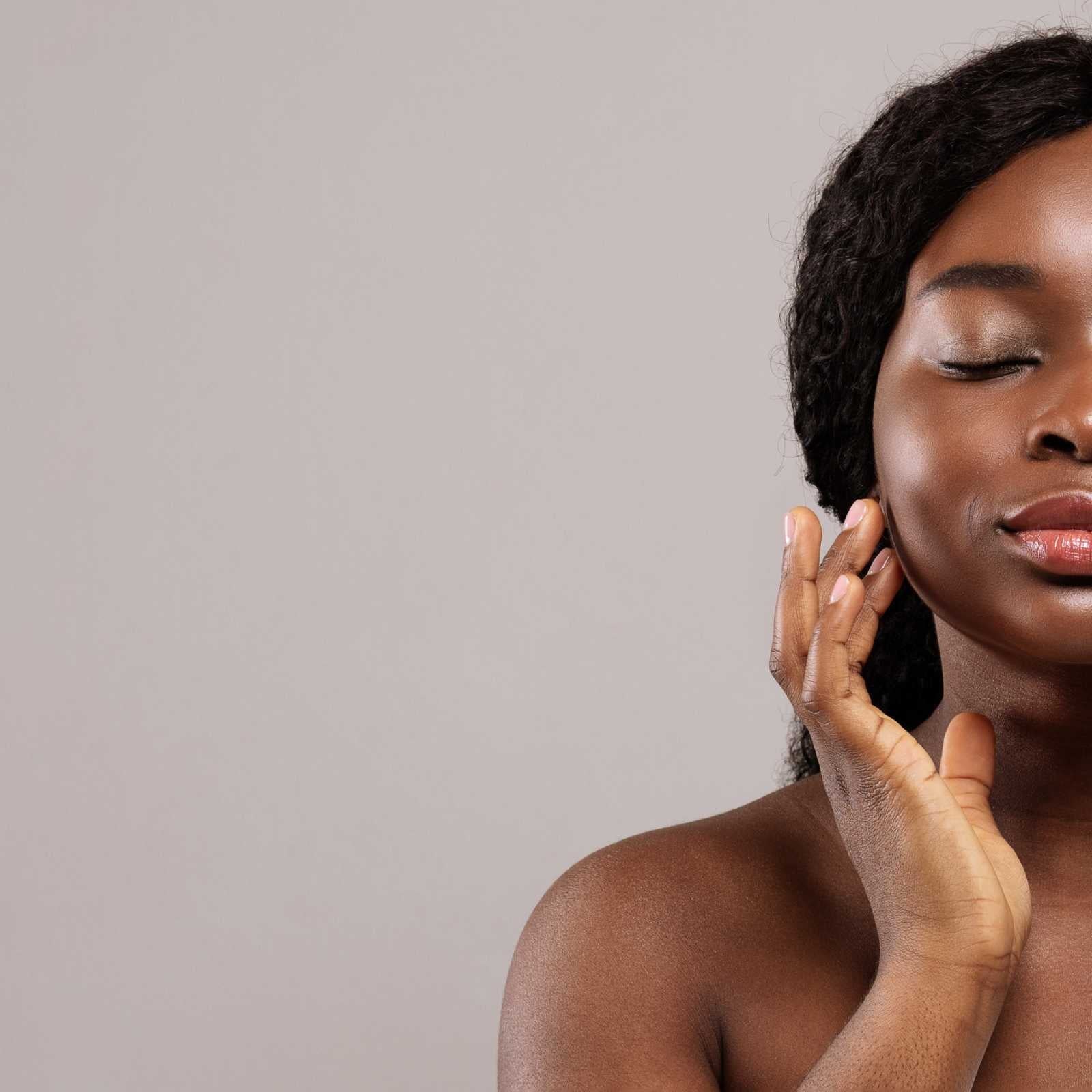 If you experience dry, itchy, or flushed skin that is prone to redness, rashes, rosacea, allergies, or uncomfortable reactions to certain products, then welcome to the sensitive skin club. Kari Gran was a member of this club for most of her life and just like you- navigated an entire universe of products that overpromised and underdelivered. Her search for effective skincare products that her skin could actually tolerate led her to create her own skincare line.
Let's learn the facts and best practices when it comes to skin care for sensitive skin, and why those with skin sensitivity swear by Kari Gran's products today.
What constitutes sensitive skin?
Sensitive skin isn't a one-size-fits-all description, which is part of what makes caring for it seem so difficult. Sensitivity can range from a clinical diagnosis, such as eczema or allergic contact dermatitis, to something as simple as an adverse reaction to a certain substance in a skin care product. While the cause and effect of the sensitivity might vary, the impact on sufferers is similar: care must be taken to avoid aggravating the condition. Choosing appropriate skin care products is one way to accomplish this goal.
What are the best skin care products for sensitive skin?
Because sensitive skin is defined by its reaction to topical products and environmental factors, it should always be treated using simple, gentle, clean products. Many widely available products contain chemicals that are too harsh for those with various skin sensitivities. Avoid synthetic fragrances,  parabens, alcohol, and other chemicals which may contribute to inflammation and flair-ups of any health conditions. Instead, opt for products that only use naturally-derived and/or organic ingredients.
What is the best way to wash sensitive skin?
It is advisable for most to steer clear of extremely hot water and foaming facial cleansers. Many of these washes contain chemicals like surfactants that can strip your skin's natural oils, making your skin more prone to dryness, redness and even breakouts. A gentle alternative would be to massage an organic cleansing oil onto your face and neck to remove make-up and impurities from the day, while maintaining a healthy balance of oils that soothes and calms your skin.
How do I hydrate sensitive skin?
A hydrating moisturizer for sensitive is another critical component of the skin care arsenal. Regularly moisturizing promotes healthier skin cells that are more resilient against irritants. Those prone to breakouts might be using cleansers that are stripping their skin of moisture and not replenishing it; thereby creating more natural oil production, more breakouts, and so on. To prevent any adverse reactions, stick to moisturizers that contain natural plant-based ingredients and are packed with a boost of Vitamin E, a natural anti-inflammatory that can calm easily-irritated skin. Kari Gran recommends using a combination of our own hydrating tonic, essential serum and essential balm to create the custom hydration level that your skin needs.
What else should I do to care for my sensitive skin?
Avoiding harsh skin care products and keeping your skin hydrated are two great ways to promote healthier skin, but it is just as important to protect your skin from those factors we can't control, such as the sun. Everyone, regardless of their skin sensitivity should apply SPF to their face and neck every single day. That's why we call our organic and naturally derived, broad-spectrum facial sunscreen Three Sixty Five.
Clean up your skin care routine
Kari Gran believes in a "less is more" approach to skincare, especially for those with sensitive skin. Considering replacing your many products with only the most effective basics that are free of unwanted additives and made with only pure and simple ingredients.
The Kari Gran Mini Kit is the perfect introduction to our unique brand and a good example of our minimalist philosophy. Get a starter set with an ample two week supply of our cleansing oil, hydrating tonic, essential serum, and Three Sixty Five SPF. Nourish your sensitive skin with naturally derived, wild harvested, non- GMO ingredients and feel the difference for yourself.
Leave a comment
Comments will be approved before showing up.