Gua Sha: Jade Vs Rose Quartz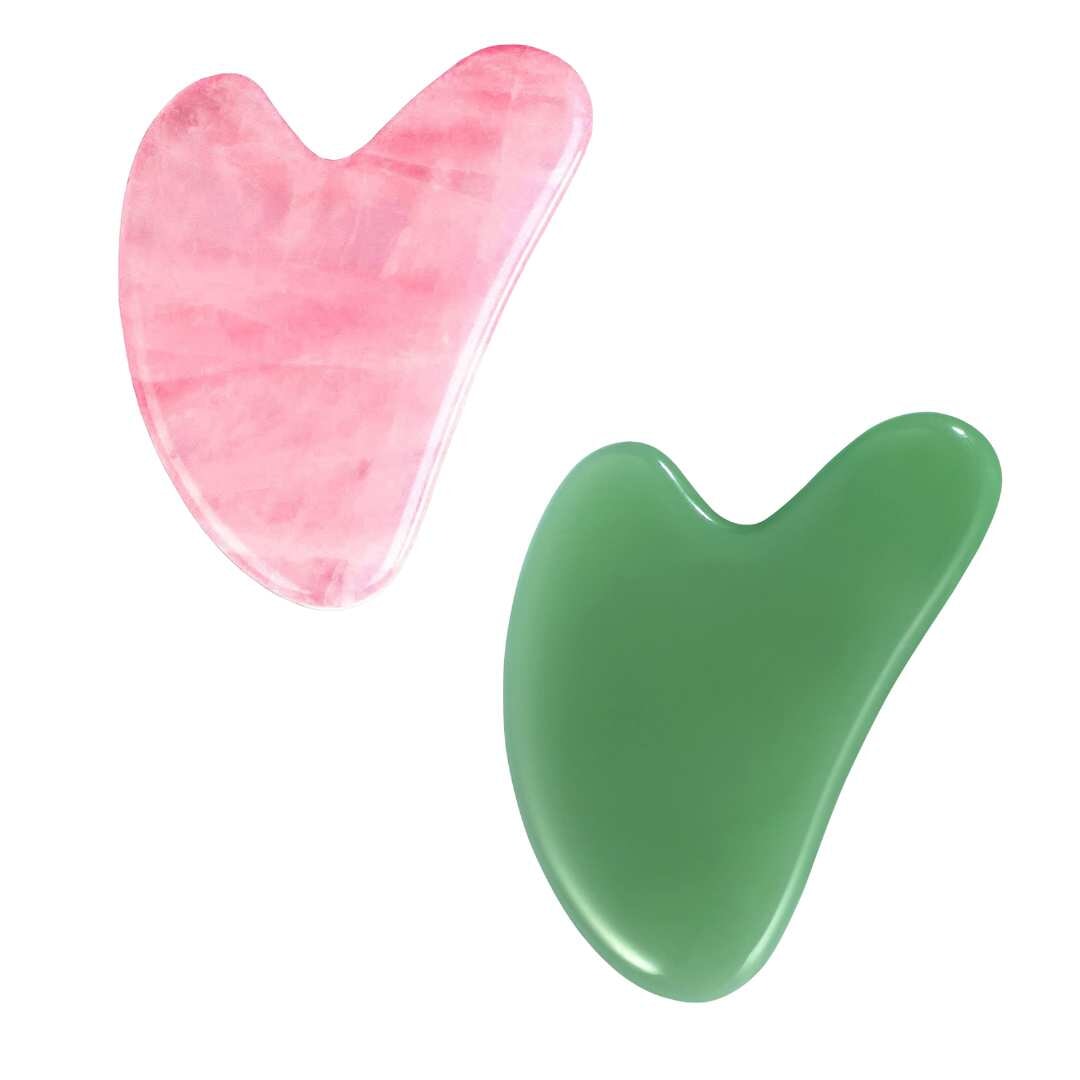 I don't mind being the first to admit I'm coming to the Gua Sha party pretty late. (better late than never!)
Given how well they work with our Hydrating Duo, I'm still a little shocked it took so long for me to even give it a try.
For anybody who doesn't yet know what Gua Sha is, it's a natural facial massage technique, where you use a special tool to gently scrape your skin to improve your circulation and flow of oxygen.
These two little tools appeared to be the least intimidating of the Gua Sha bunch to me. I picked up the jade one at Carrie Lindsey Beauty while in Brooklyn on a work trip. They were kind enough to direct me to watch this video to figure out what to do. Although my tool isn't the same shape, this video was a great 101 intro on how to use it.
I also have the Mount Lai tool in rose quartz that I picked up at the Follain store in Seattle while attending a very cool lymphatic system workshop (more on that later).  The video for this one is far less involved.
Naturally, both jade and rose quartz have their fans.  Jade, known as the stone of eternal youth, is also touted for its balancing and cooling properties.
Rose Quartz, known as the stone of love, is soothing and meant to promote self-love, reflection and acceptance.
Turns out, I'm Team Jade all the way.  Personally,  I like the shape better and find it easier to use than the rose quartz tool. 
What I'm liking most about the jade Gua Sha is its versatility.  It's not overly intimidating (and the video tutorial makes it really easy to try).  Usually, I'd go for the rose quartz, but this particular shade of jade makes me pretty darn happy.
As promised, when all tools have been tested and I've figured out what works best, I'll be sure to share what I've learned. 
---------------------------------------------------------------
Check out our Skin Care blog for more articles around healthy skin routines.