Facial Massage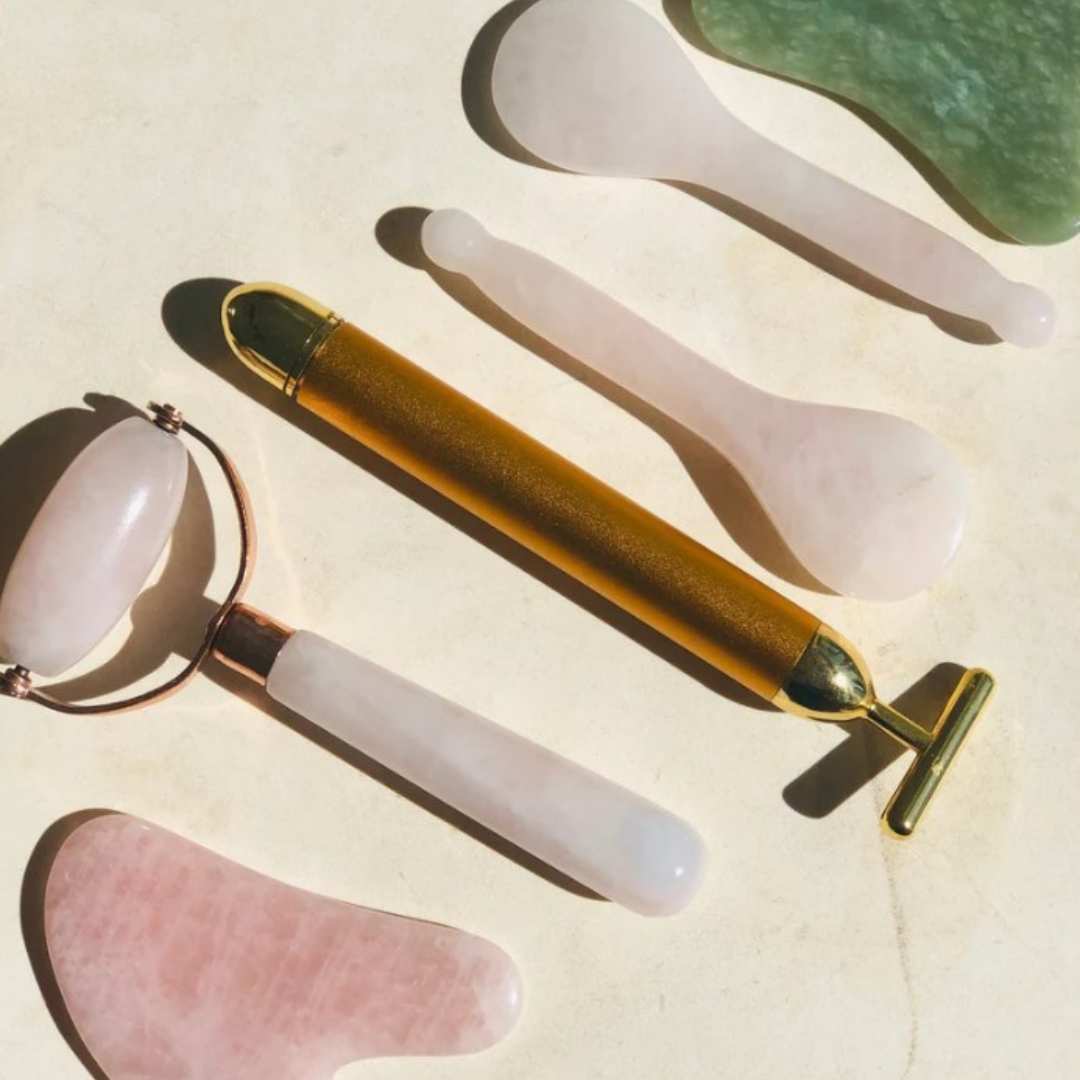 Here's a little something about me you that might surprise you. I am not a fan of professional facials. Say what? However, I am a big believer in DIY daily facial massages, which I do during my nightly skin care ritual. 
Just like the rest of your body, facial muscles require exercise to help you keep your skin looking its best.
Only 1 to 2 minutes per day to is enough to relax your muscles (though a minute or two more can't hurt).  That's doable, right?
In a nutshell, stimulating the face muscles with regular massage has many benefits
Relieves tension— when you massage, tension around the jaw is released and tightness in the scalp loosens.
Increases circulation, bringing more oxygen and blood flow to your face, which helps to firm the skin. 
Boosts collagen production, which helps to keep skin supple. 
Personally, I like the simplicity of my "hands-on" approach of my low-tech, high-touch routine.  But I've accumulated quite a collection of a variety of facial massage tools just waiting to be tested.
So, I've decided my Summer Project is going to be dedicated to trying each of them out.  I'll also be trying out some different massage approaches, to mix it up with my usual routine.
Stay tuned for my reviews on the tools and techniques I try as they pop up on our social channels throughout the summer.
This is where you come in:  If you've got any hot tips on favorite tools or techniques, you use for facial massage, please share!
Read more on Kari Gran's Skin Care Routines.