3 Ways To Use Cleansing Oil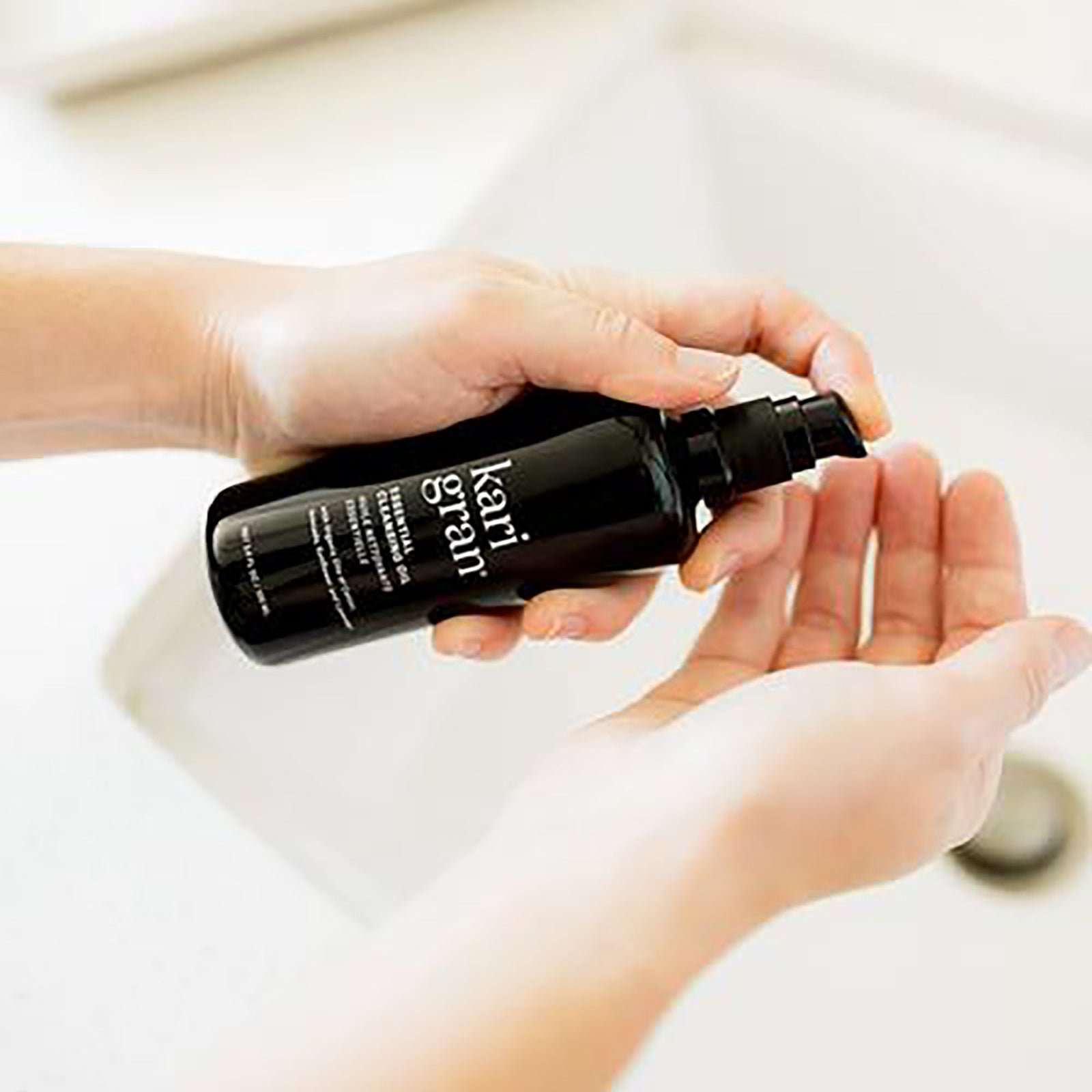 The Kari Gran edited essentials are created with a "less is more" approach that not only saves time, it also protects the skin from enduring too much. Each product in our customizable collection is as effective and multi-functional as it is luxurious. 
Our Essential Cleansing Oil is a great example of how one product can be used in multiple ways. 
Use as a shaving oil: You just need a small amount and the best part, it's one less product cluttering your sink or shower. Just apply dry, shave and rinse. That's it! It'll leave you with soft skin, and there's no overpowering artificial smell for those who are sensitive to perfumes/fragrances. 
Use as a makeup remover: Yes, our Cleansing Oil can absolutely be used all around and over eyes (though you know your eyes best, so if they are super sensitive, honor that). Because we use don't include any soap or foaming agents, you don't have to fear the stinging, watery eyes that come with most cleansers. The Cleansing Oil takes off all your makeup, including eye makeup and stubborn mascara. There is no need to use a separate makeup remover. 
Boost exfoliation: You can use it with a manual exfoliator such as a Clarisonic brush to add some additional exfoliation to your routine. Lisa actually does this as part of her regular routine. Kari can only do a few times a month. Apply the Cleansing Oil over your face, and when it's nice and oiled up, use the exfoliator as you normally would. The usual 8-10 pumps of Cleansing Oil should do the trick, but don't be afraid to use extra if you want even more slip as the exfoliator does its thing. Note, the brush will look pretty gross after, so give it a good cleaning with hot soapy water. 
How much Cleansing Oil to use?
For everyday cleansing, I preach to use at least 8-10 pumps for your entire face. You want a good "slip" so you don't tug on your gentle skin. Especially around the eye area, make sure you have plenty of oil to work with, adding more as needed. This may feel like a lot of product, please don't scrimp. 
Then, just massage the oil on your face and neck, apply a hot (not scalding) washcloth to face and let cool. Then, gently wipe face and neck with the washcloth to remove excess oil while providing a light, daily exfoliation.
A note, we recommend only using the Cleansing Oil at night, and then simply rinse your face with warm water and a clean washcloth in the morning. Using cleansers twice a day can strip already dry skin of moisture. However, if you live for a sweaty morning workout, then cleansing again is in order.
And there you go!  If you have any questions about our Essential Cleansing Oil or other mineral skincare products, shoot us an email at info@karigran.com or give us a call at 206-588-1573.