Kari's Holiday Gift Guide: The What And The Why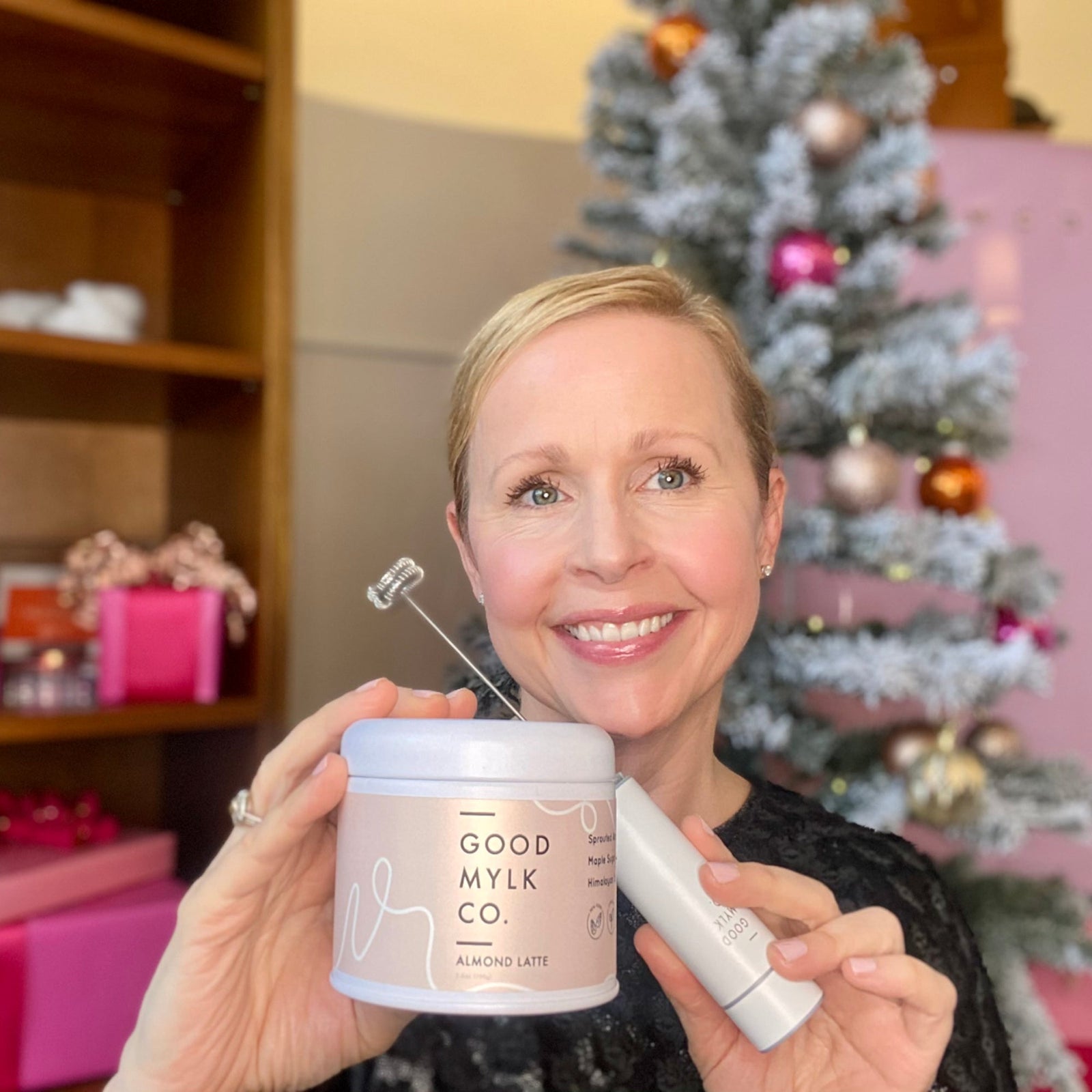 This is the time of year I love to think of small things to give to friends.  I'm that person who cannot sell what they don't love and I love to share the things I do. Trust me, nobody on my list will ever get a fancy jar of roasted red pepper anything, in my mind, they are the vegetable menace.  So, for all my friends who may read this, go on and eat those red bell peppers, I won't be the one diminishing the supply!
I'm going to make this simple and call out the "what" it is and "why" I love it. Enjoy.
Jenny Patinkin Eyelash Curler $24
What: The Jenny Patinkin Eyelash Curler
Why: These days, my eyes aren't looking quite as bright and awake as they used and this is why I love a really good eyelash curler. It gives you that little bit of help to look a bit more awake when you're just not as rested as you like.  Plus, it's rose gold, my favorite.
Get it here: https://jennypatinkin.com/collections/makeup-brushes-tools-1/products/rose-gold-eyelash-curler
Good Mylk Almond Latte Creamer and Frother $36
What: Good Mylk Almond Latte Creamer and Frother bundle
Why: Hands down, the best non-dairy creamer and a powerful frother that will make you feel like you're at your favorite coffee shop sipping the latte of your dreams.
I'm a big fan of a good non-dairy creamer alternative. Sadly, most contain a ton of crap and are loaded with sugar.  This one ticks all the boxes, is beautiful (and sustainably packaged) and contains real, unprocessed ingredients.  Oh, did I mention that it tastes really, great?  Go on, make your favorite latte in mere moments, whether it be a chai, matcha, coffee, hot chocolate or golden milk, this won't let you down. The frother is quite a little powerhouse too if you don't have a blender handy.
Get it here: https://goodmylk.co/collections/holiday/products/almond-latte-creamer-holiday-bundle
The Shift App for iPhone $6.99
What: A reason to look at your iPhone without getting anxious.
Why: Everyone needs a bit of stress relief, 2020…need I say more?This is the most affordable, easy to give/the gift that keeps on giving. "Cultivate awareness in your daily life through practical ritual, diet and physical activity" and it's so visually dreamy. It is truly an easy tool for more mindful living. There's a section called Focus, do it for a week and you'll be amazed at how small things add up to big results. 
Get it here: https://www.the-shiftapp.com/ 
Veque Nail Polish in PRÊTE $20.00
What: My favorite red nail polish-not just for the holidays but year round.
Why: It is 9-free, meaning it's created WITHOUT: Formaldehyde, Formaldehyde Resin, DBP, Toluene, Camphor, Ethyl Tosylamide, Xylene, TPHP, or Shellac.Oh and it's formulated to mimic the lasting effect of a gel polish. Also, I met the owner, not only is she lovely, but also a local Seattle company.
Get it here: https://www.veque.com/collections/rouges/products/prete
Sifted Tea $19
What: A caffeine free, ethically sourced, small batch, single origin, antioxidant rich tea made from the husks of the organic cacao nib.
Why: I've never had anything quite like it and love anything that tastes like chocolate! I discovered this tea at a local night market last holiday season in my neighborhood.  I've been drinking it ever since and even get it at my local coffee shop.  While I love, love, love coffee, I keep it to a big cup in the morning.  This is my answer to not drinking coffee all day long.  It's high in theobromine, which you can learn more about on their website.  It's ideal in the French press and I love to add organic dried rose petals and a few pinches of organic dried hibiscus flowers for a very special tea. When I'm feeling like I really want more of a "hint" of hot chocolate beverage, I'll add the Good Mylk almond latte creamer and give it a good blitz with the frother.
Get it here: https://siftedtea.com/
5 Responses
Leave a comment