Vitamin C Serum Origin Story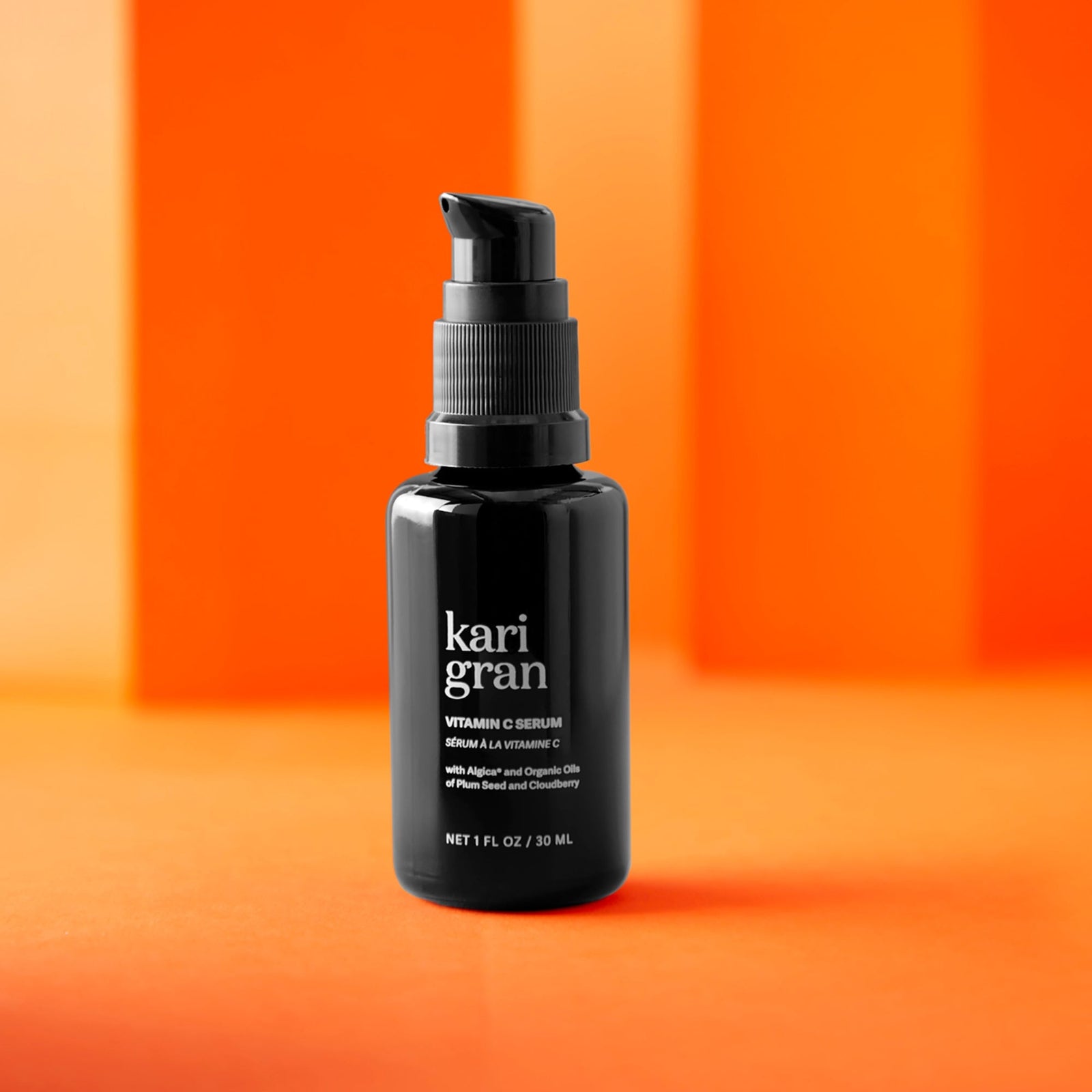 In 2019 I was introduced to the ingredient Algica®, aka Swedish Algae. Founded on many years of research, Algica comes from a controlled algae bloom in a factory in Sweden. In the process, nitrogen and phosphorus are prevented from over-fertilizing our seas and oceans, and cleans water for re-use. In the end, you get a multi-functional, high-tech ingredient that comes from nature and is ocean safe.
Algica is like hyaluronic acid in that it boosts hydration. I've always had a sensory aversion to hyaluronic acid because of its tacky feel. In addition, hyaluronic acid is typically formulated with water which doesn't make sense for our oil-based line. Besides hydration, Algica has a wealth of clinicals behind it as a UV booster. So, you can see why I was excited.
Now enter vitamin C. For me, vitamin C has been irritating to my skin in the past. Typically, vitamin C formulas are water based. As an ingredient, vitamin C is notoriously unstable and prone to oxidization (which means its effectiveness is reduced). But, Lisa pushed me to pursue an oil-soluble formula as the benefits for skin are tremendous. Enter THD Ascorbate, the most stable form of vitamin C which is oil-soluble, naturally derived, and non-GMO.
Once I had Algica and THD Ascorbate, it made me think of other oils that have Nordic origin (homage to my ancestry). Cloudberry, Lingonberry and Sea Buckthorn are packed with vitamins and omega fatty acids that have numerous proven benefits to the skin, they also are prevalent to the Nordic area. And if that wasn't enough, I added Plum Seed Oil which is also antioxidant rich and smells heavenly.
The result is our new waterless Vitamin C Serum. A concentrated, 10% vitamin C serum that improves skin tone and brightens the complexion while locking in moisture, keeping skin hydrated.
This is designed for the KG customer who loves oils. It has a substantial feel on your skin unlike those serums marketed as lightweight, which just means it's not sticking around.
We hope you love it as much as we do.
Kari
TIP
With vitamin C, slow and steady wins the race. It's with continual use that you will see changes to your skin.  
Leave a comment
Comments will be approved before showing up.