Sesame Oil For Your Skin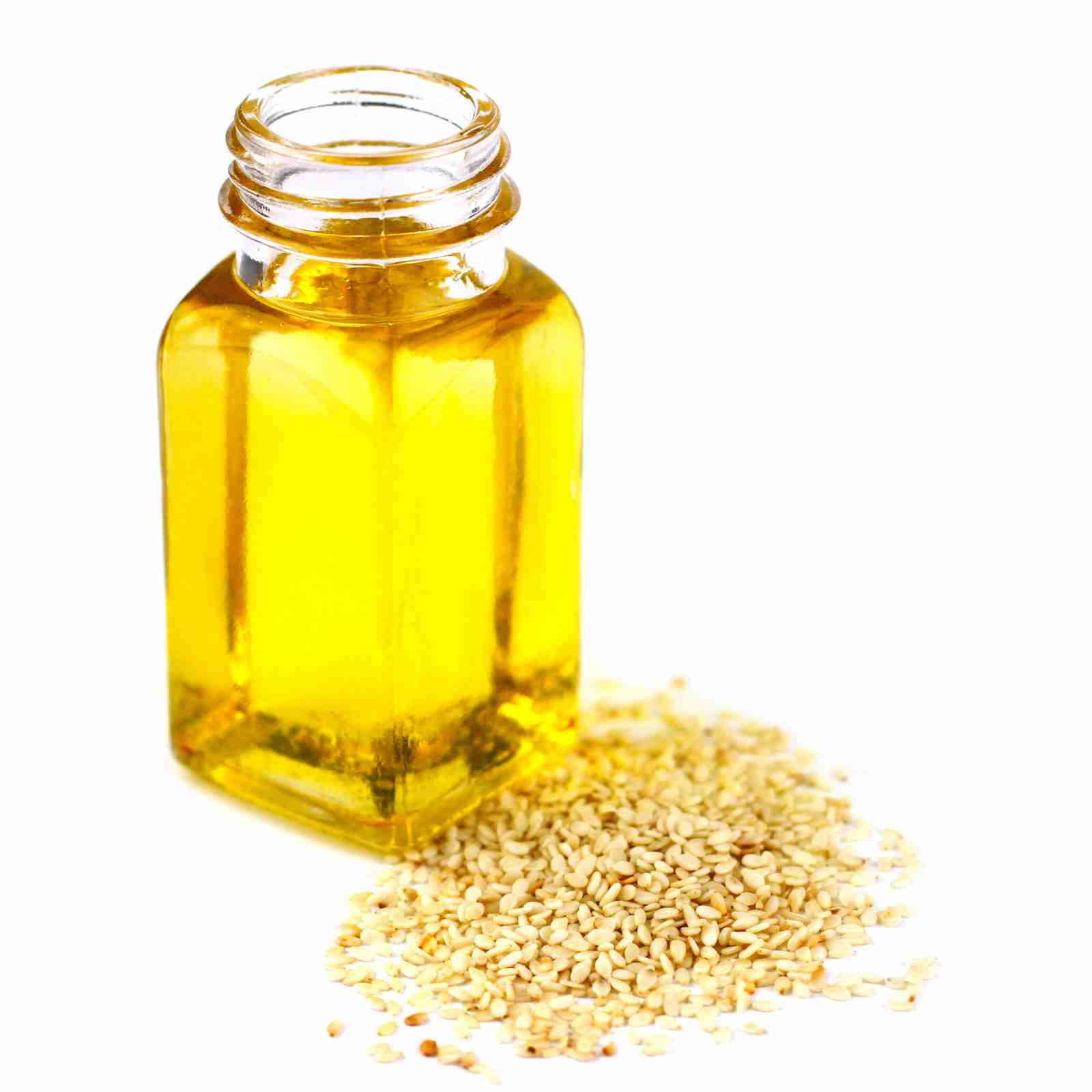 Ever wonder what tops my "Favorite Things" list? A luxurious soak in the tub. I've always been a bath girl.  Not only does it feel a bit indulgent but it also allows time for me to multitask and get my meditation in.  It's one of the best ways I know to be calm and clear.
Cut to the production room, I carved out some time to create my idea of a perfect blend of ultra-moisturizing oils for the body, (many I hadn't played with before) making sure it felt like they were related to the skincare line but just a little bit different.
That's how I came up with our new Body and Bath Oil, a luxurious blend of 8 organic oils plus non-GMO raspberry oil and Vitamin E, replenishes skin's essential moisture leaving the body supple and satin soft.
Here's a spotlight on an oil that's new to the KG lineup:
 "Sesamum Indicum" sounds like a lovely spell of enchantment —when actually it's just the scientific name for sesame oil. But the bounty of benefits this tiny seed contains is pretty fabulous. It's widely used in Ayurveda, which I've always found fascinating.
Sesame is thought to be the oldest oilseed crop known to humanity. Some even call it the "Queen of Oilseeds". 
Sesame oil is extracted from raw, pressed white and black sesame seeds and It's packed with essential vitamins E, D and B complex, which keep skin plump and healthy-looking while staving off damage from oxidation and environmental stressors (e.g. smoke, pollution, UV rays).
Our new Body and Bath Oil, like most of our products, is customizable and multi-purpose. For body, simply warm the oils into your hand and apply to damp skin.  If you're a bath aficionado, add 8-10 pumps of oil into the water once your bath has been filled and gently swirl.  Feel free to add your favorite salt to the bath as well, Epsom, Himalayan or even Magnesium flakes work well. 
Leave a comment
Comments will be approved before showing up.