Pumpkin Seed Oil For Skin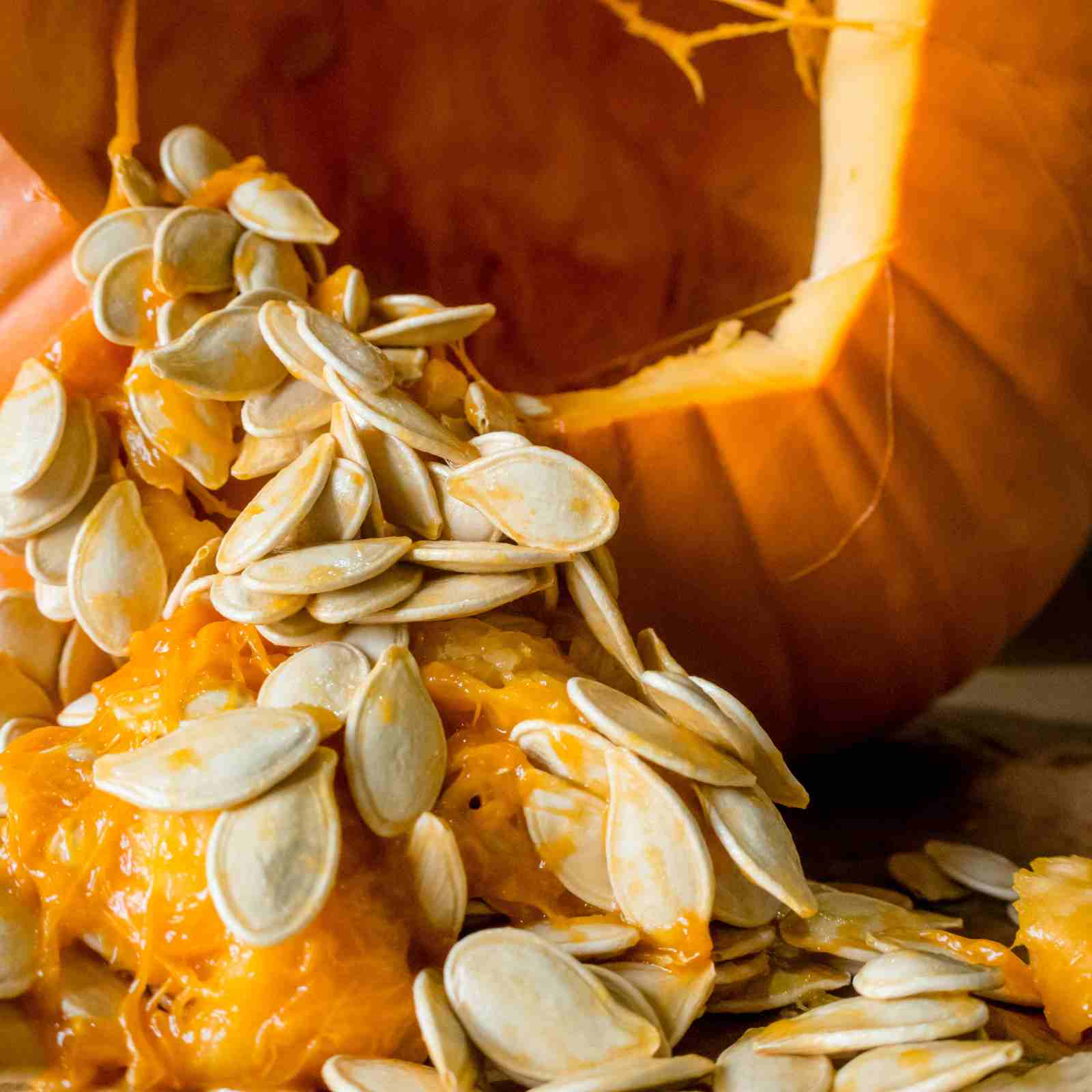 Did you know that Pumpkin seed oil is pure goodness for your skin? It's also the most gorgeous shade of green I've seen.
Pumpkin seed oil is also known as "green gold" —some have called it the greatest thing since coconut oil.  We won't get into that debate, but it's undeniably an effective and healthy nutrient for skin. I do love an ingredient you put in and on your body.  At KGHQ we leave little bowls of organic pumpkin seeds out for snacking as they are a great nutritional source of magnesium, protein, zinc, and iron.
Just look at what pumpkin seed oil has to offer — a veritable gift bag of skin-boosting benefits from A to Z:
Vitamins A, C and E, antioxidants all, work to prevent oxidative damage to skin cells by helping to remove free radicals  (also known as "environmental stressors.")  Vitamin E is the power player in this vitamin trio. 
Omega-3 and Omega-6 fatty acids help to deeply moisturize the skin and lock the moisture in.
Zinc helps give skin a fresh, healthy appearance.
All of these good things mean pumpkin seed oil provides long-lasting moisturization and protects skin from environmental stressors.
And that is why I was so excited to finally be able to use this wonderful ingredient in our Body and Bath Oil. I hope you enjoy it as much as I enjoyed formulating it!
Leave a comment
Comments will be approved before showing up.