Ingredient Spotlight: Avocado Oil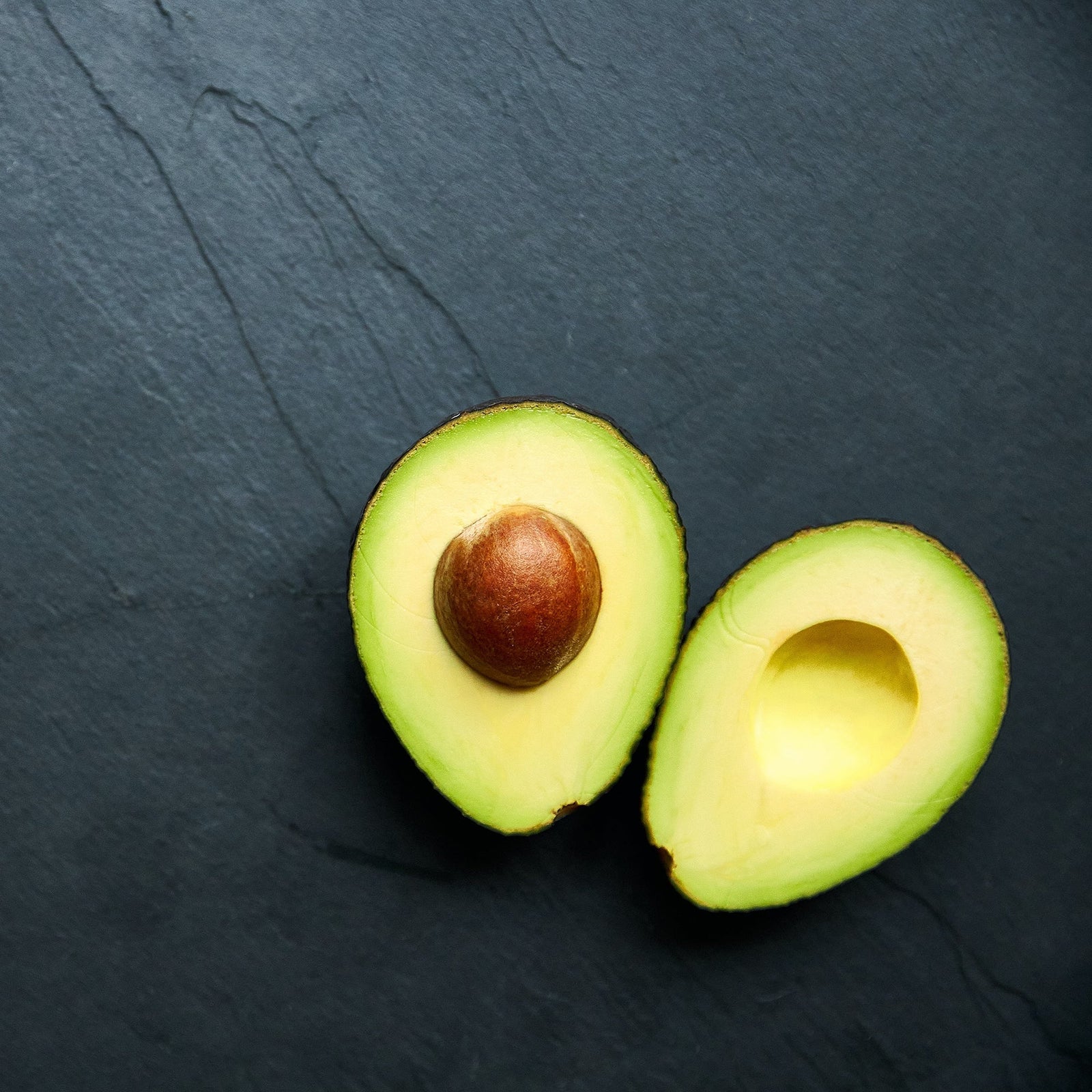 There are so many amazing ingredients I get the opportunity to work with. I have a little crush on each of them equally and for different reasons. Today, my love goes to organic avocado oil.
First off, we're talking about avocados here. It's like they have a special magical pull to them. Also, anything I can eat or put on my skin wins the multitasking prize. You can imagine my delight that this delicious little fruit (technically a berry) is also one of my most important ingredients when it comes to skin care benefits. I don't just stop at topical application but keep them as a staple in my diet. Double win.
Pure avocado oil is full of vitamins including: A, B1 & B2, D, E.
Avocado oil is also rich in monounsaturated fatty acids (at least 75%) which help soften dry or rough skin. In addition, it contains amino acids, sterols, pantothenic acid, lecithin, and protein – all good things for you and your skin.
For our skin care line, we use only organic cold pressed oil. It is lovely, and the most incredibly elegant shade of deep green. You can find it in our organic Cleansing Oil and Facial Oil Serum, Essential SPF, and Naked Lip Whip.
Avocados. Here's to being green.   
As a little bonus, here my favorite salad dressing I make weekly! It is a simple, light vinaigrette.
Avocado Oil Vinaigrette
¼ cup apple cider vinegar                                        
1 tablespoon Dijon mustard
1 tablespoon shallots
¼ teaspoon salt
¼ teaspoon pepper
1 cup avocado oil            
Put all ingredients into a blender and mix until emulsified.
Sources:
Livestrong: Why Is Avocado Oil Good For The Skin
Healthline: Avocado Oil For Skin  
Leave a comment
Comments will be approved before showing up.