Can Vitamin C Be Used on Dry Skin?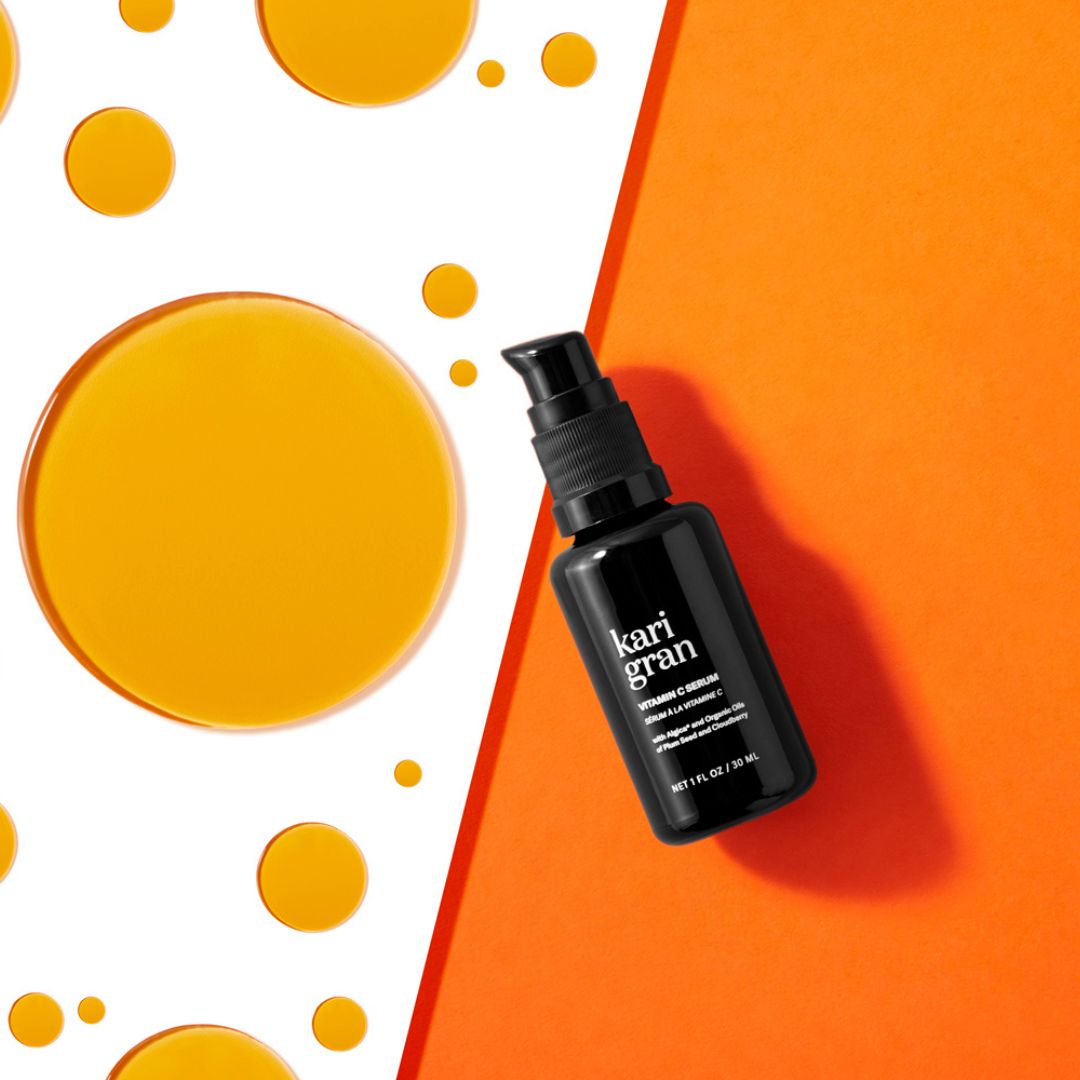 All skin types can benefit from Vitamin C, and it's safe to use for most skin types. The good news is that even those with dry skin can experience the beauteous benefits of Vitamin C, when it's combined with soothing, nourishing ingredients. Thanks to the emergence of a new form of Vitamin C known as Tetrahexydecyl Ascorbate, it's possible to have an Vitamin C oil serum for those whose skin is always thirsty.
Many Vitamin C products on the market are water-based, with a lower pH level and concentrated acidity that can cause irritation. (That's why it's always a good idea to do a patch test before applying any new product to your face.) Those with sensitive, dry skin are more prone to experience unpleasant side effects such itching, tingling or redness. We say, No Thank You to that. 
The Best Vitamin C For Moisturization 
Tetrahexyldecyl Ascorbate Vitamin C, is much less likely to irritate skin due its neutral pH of 7, which is optimal for sensitive skin. THD is lipid or fat-soluble which means it dissolves in oil. In a review conducted by the Cosmetic Ingredient Review, evidence indicated that tetrahexyldecyl ascorbate is more stable in solution, less irritating and able to penetrate deeper into the skin, thereby delivering its benefits more directly.
Identifying the right concentration for your skin type is essential to how effective your topical vitamin C will be, says New York City dermatologist Dr. Patricia Wexler. The minimum amount considered biologically significant is 8 percent so a serum with concentration in the 8 percent to 10 percent range is optimal if you have dry, sensitive skin. Higher levels may be tempting but are likely to cause more problems.
Is Vitamin C Good For Dry Skin?
Vitamin C is clearly one of the darlings in skin care and for many good reasons. "Vitamin C is best known for its ability to neutralize free radicals and improve aging skin," says Joel Schlessinger, MD. "It can also improve collagen and elastin synthesis — which can improve the appearance of fine lines and wrinkles."
Over time, free radicals can damage the skin, leading to premature signs of aging, and increase your risk for skin cancer. Protecting skin against UV damage daily with a broad-spectrum SPF along with an antioxidant like Vitamin C is important. Each brings out the best in the other, for your skin's benefit.
Start slowly when you begin using a vitamin C serum. It's potent so just one pump a day will be enough. It may take weeks of continuous use to start to see improvement in skin tone.
Kari Gran's new Vitamin C Serum is a concentrated, oil-based serum with 10% vitamin C, loaded with nourishing, hydrating ingredients, and free of water or other inexpensive fillers. Vitamin C improves the appearance of uneven skin tone and brightens the complexion.
Along with vitamin C, there's Algica (aka Swedish algae), antioxidant-rich organic oils of Plum Seed, Hibiscus, Cloudberry and Lingonberry plus Sea Buckthorn Extract and vitamin E. Combined, they provide an incredible sensory experience while also protecting the skin's surface from damage caused by free radicals and environmental aggressors like UV and pollution.
 KG Vitamin C Oil Serum is pure, potent, highly effective goodness. And it's available now at Kari Gran Skincare. If you've held back from trying a natural vitamin C serum because of sensitive and dry menopausal skin, now's your chance to see what it can do for you!
Leave a comment
Comments will be approved before showing up.