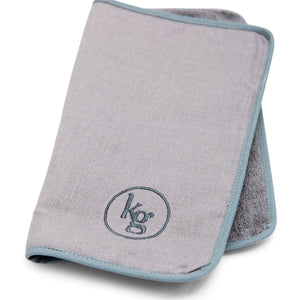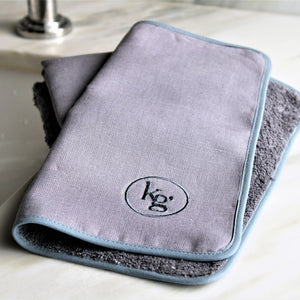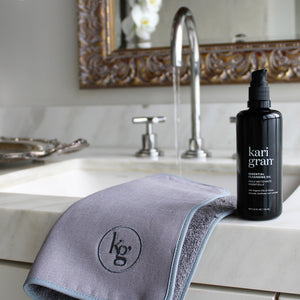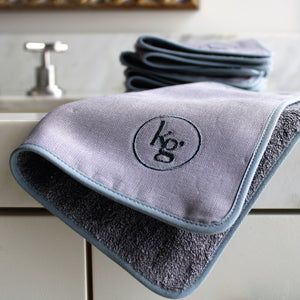 Luxe Exfoliating Washcloth
An infinitely reusable, dual-sided exfoliation tool made from European Linen and Turkish Terry. Gentle enough to keep your skin's barrier happy and healthy yet effective in removing dead skin cells that lead to a lackluster complexion. This alternative to chemical-based exfoliants provides gentle exfoliation to help keep your barrier strong. 
Dimensions are 12" x 10". 
How To Use
PM: Cleanse face with Essential Cleansing Oil. Run the washcloth under warm water, wring out. Start with the terry side and press into skin to enjoy an at-home spa experience and gently wipe. Rinse cloth and repeat as needed. With light pressure, use linen side in sweeping motions over entire face rather than a circular motion, which can be too aggressive. Finish with the terry side to remove any residual oil. Machine wash and dry after each use.
Benefits
Exfoliate wisely and gently. Keeping your skin barrier healthy is the key to maintaining skin health and looking your best. A damaged skin barrier reveals itself with a face that is dry, dull, red, more sensitive, and susceptible to breakouts.
Key Ingredients
EUROPEAN LINEN
Belgium linen crafted using the fibers from European flax plants
100% TURKISH TERRY
Woven in Italy, this luxurious terry is ultra gentle on skin
Customer Reviews