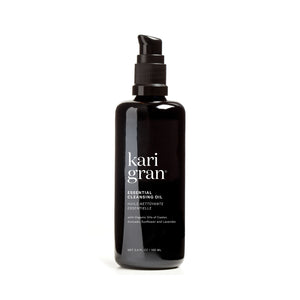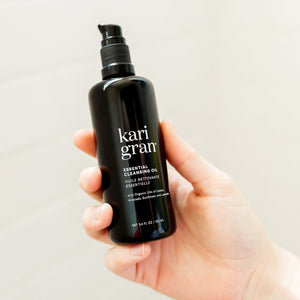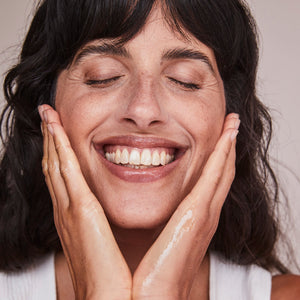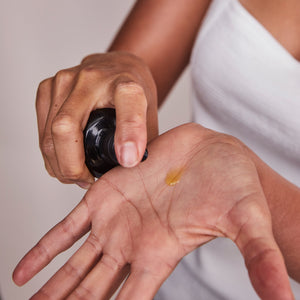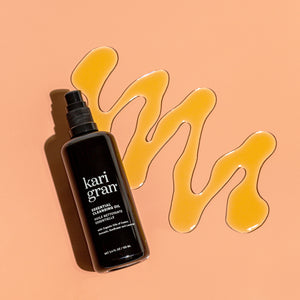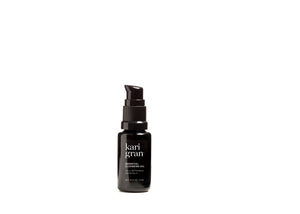 Essential Cleansing Oil
Our natural cleansing oil gently removes impurities from the skin, including makeup, and lifts away pore-clogging oils with a silky, non-tugging slip. Contrary to popular myth, using an organic oil-based cleanser does not cause the skin to become oily. In fact, just the opposite is true. Traditional cleansers often fail to adequately hydrate and may cause the skin to overproduce natural oil as a result. Our organic oil cleanser balances the skin's natural oil production with a dose of intense hydration.
How To Use
PM: Apply 8-10 pumps into dry hands, then onto dry face. Liberally massage onto dry face and neck. Wipe off with a warm wash cloth. Repeat if necessary. Gently wipe face and neck with the washcloth to remove excess oil while providing a light exfoliation.
Benefits
Gently cleanses the skin and removes all traces of makeup, sunscreen, and pollution. All skin types benefit as this does not strip dry skin and balances oil production for oily skin.
Key Ingredients
ORGANIC CASTOR SEED OIL
Rich in essential fatty acids, helps restore skin's natural moisture balance
ORGANIC AVOCADO OIL
Antioxidant rich, naturally moisturizes and strengthens skin while fighting free radicals
ORGANIC SUNFLOWER OIL
Vitamins A and E help soothe dry, sensitive skin
Customer Reviews