Natural Skincare For Aging Skin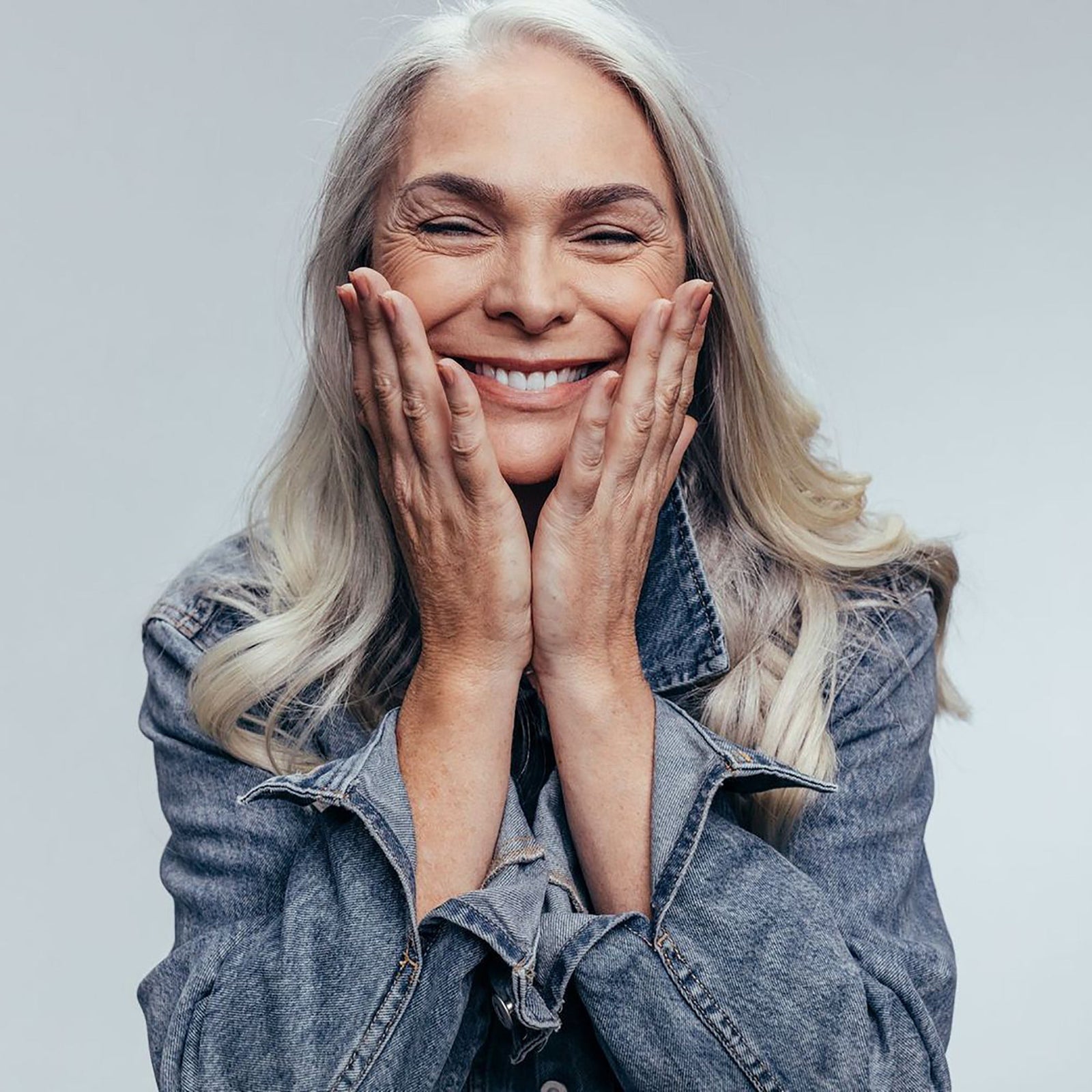 Let's be honest, we all change as the years pass, and our skin is no exception.  Our goal is to gratefully embrace where we are in our lives at this moment.  While we know that we can't hang on to our 20-year old face forever, we may still hear the tiny voice of vanity whispering "But I still want to look good."  That's not an impossible dream even as we are aging. 
We love this quote from Dana Cohen, MD  and Gina Bria, authors of "Quench"  (an excellent book, by the way): "The real question is not how to anti-age, but to age well.  The simple answer is to not dry out."  
We're big fans of simplicity. That's why we're devotees of a streamlined, simple, organic skincare routine that takes only a few minutes but delivers all the protection and pampering your skin craves.
Natural Skincare Products for Aging Skin
Ready?  Just Cleanse, Hydrate, Protect and Go!
Step 1 – Cleanse with our natural Cleansing Oil
This cleanser doesn't strip the skin of precious oils.  Many people were brought up scrubbing their skin with soap and became accustomed to that "clean" feeling.  However, that tight, slightly parched feeling is a clue that that cleanser is failing to provide any hydration.  Our gentle, hydrating oil-based cleanser lifts away pore-clogging makeup, dirt, and impurities. Don't worry about the oil—It won't leave your skin feeling oiIy.  in fact, cleansing oils help balance the skin's natural oil production for nourished, hydrated skin.
Step 2 – Hydrate with our natural Hydrating Tonic
In our system, a hydrating tonic is a vital step toward healthy skin. Used day and night, it 's meant to be combined with our serum to customize your desired level of moisture. Hydrating tonics can also be used throughout the day whenever you need a refreshing boost.  Kari Gran Hydrating Tonic contains no drying alcohol, only with all natural aloe vera leaf distillate, organic vegetable glycerin and either rose absolute oil or organic lavender oil.
Hydrate even more with our Essential Serum
Our Essential Serum is a potent blend of 15 plant and essential oils known for their nourishing properties. Ingredients like Organic Rosehip Seed Oil, Organic Jojoba Oil and Organic Avocado Oil, plus a boost of natural Vitamin E, combine for the ultimate skin-loving power.
This serum delivers vitamins and nutrients to the deeper layers of the skin, locks in moisture and softens the tiny lines and creases.
it's rich in essential fatty acids and contains vitamins A, E, C, D, and beta carotene. All of these ingredients combine to protect and hydrate skin, fight free radical damage, reduce wrinkles and rejuvenate the skin to restore elasticity. 
Step 3 – Protect with our Natural Mineral Sunscreens 
Our clear, natural sunscreen and tinted natural sunscreen are superheroes when it comes to sun protection. Both are mineral-based, broad-spectrum sunscreens that help to block damaging UVA (aging) rays and UVB (burning) rays. Both help to minimize skin damage and keep skin looking smooth and supple.
Dr. Emilia Javorsky, co-founder and chief scientific officer of Sundaily, says that UVA light is the #1 cause of skin damage; 80-90% of preventable aging comes from daily exposure to UV light over time.  Did you catch that one?  80-90% of preventable aging.  This is the main reason why we love to promote prevention vs. repair.  Hello, daily SPF! 
Be Naturally Consistent With Skincare
Healthy, glowing skin doesn't happen overnight, it requires faithful care and maintenance. Making sure to hydrate and protect your skin will go a long way to keeping your skin healthy and radiant at any age.
Leave a comment
Comments will be approved before showing up.