Meet Denise Pines, founder of Tea Botanics and WisePause Wellness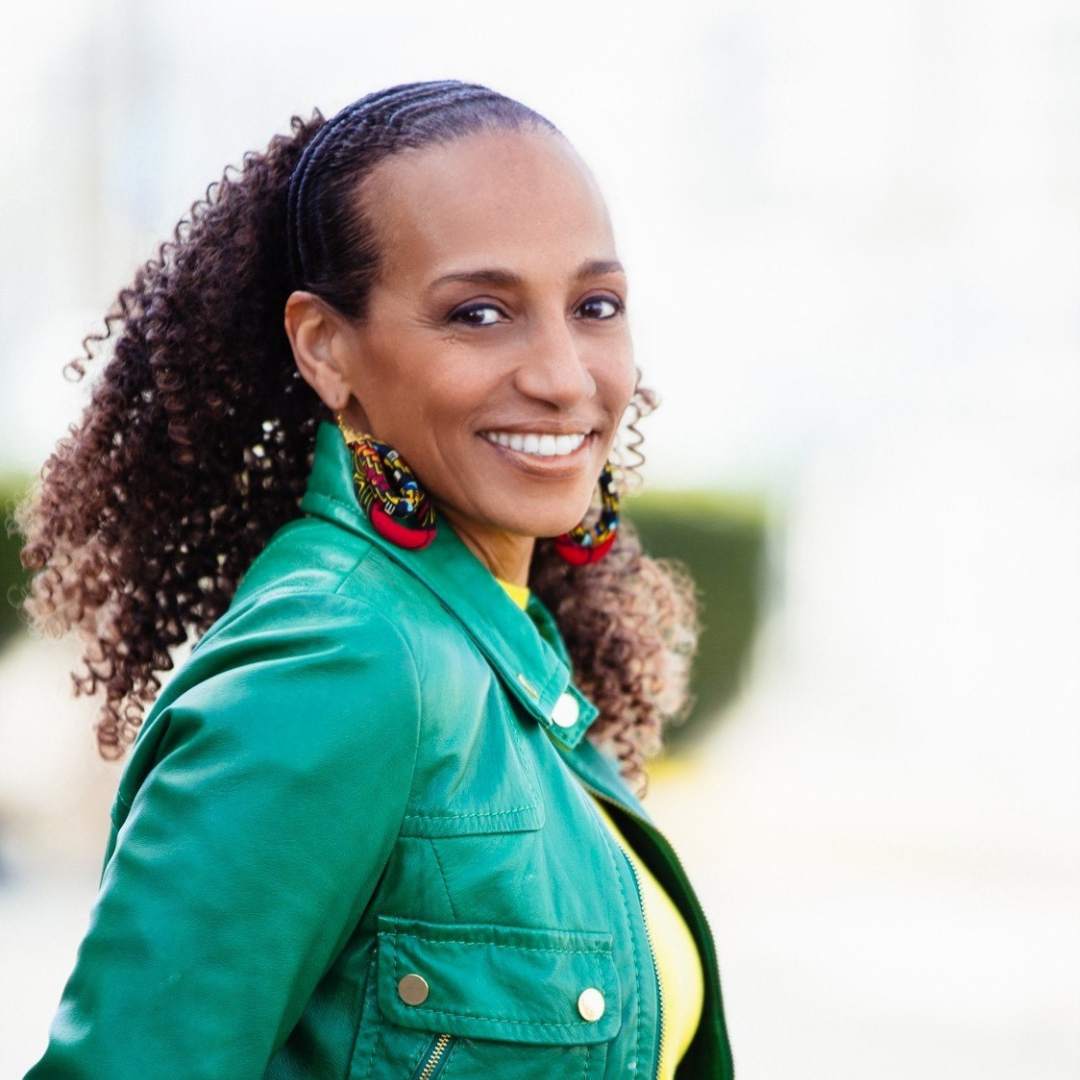 Atta Girl Interview Series
An entrepreneur and women's health advocate, Denise empowers women to achieve better health outcomes during menopause. Most recently, she founded Tea Botanics to offer healing teas for menopause and created the active menopause community WisePause Wellness.
Who or what influenced your career? 
My mother was a wise and strong woman. But when I was maybe 11, I remember her being upset and telling me she couldn't get a credit card unless my father co-signed on the paperwork. That just stuck with me because my mother worked and contributed to the household. So I was determined that I had to be successful early so that when I got married, I could get everything with or without a husband. And guess what, I did. So that influenced my drive and determination, and that mindset continues to take me through all my pursuits. 
What interested you in starting both Tea Botanica and WisePause Wellness? 
It started with a hot flash!  I'm a runner and triathlete. I eat pretty well, and my mom never experienced hot flashes, so I wasn't even thinking this could happen to me. But when it did, I realized I wasn't alone — millions of women were blindsided by menopausal symptoms. Those looking for treatment had no all-natural, non-hormonal treatment options. As a natural remedy seeker, I went to my doctor, who specializes in healing teas, and we co-created Hot Flash Tea™.  It's a fast-acting natural remedy that treats the cause of hot flashes by regulating the communication loop between the brain, reproduction system, and skin creating a cooling effect that reduces flashes. After talking to so many women about menopausal symptoms, I felt they needed answers to the burning questions they had in a wise, confident, and evidence-based solutions way. My role as president of the Medical Board of California provided me access to the best doctors in California and beyond, so WisePause Wellness was born in 2019.
What gives you your energy? 
I've always been this highly productive person with the ability to do a thousand things. One of my brothers is the same way. I'm a runner, so that helps to keep me going. Now, when I need a boost, I've discovered these nutrient-based energy patches, and I'm dangerous when I put one of those on.
What is your biggest wish for WisePause Wellness? 
Great question. I wish there was no longer a need for it because menopause is normalized, doctors can treat women effectively, and young women can look forward to this transitional period in their lives. In the short term, I'd love for Michelle Obama to speak about her challenges with menopause during and following her years in the White House.
What advice do you have for women starting their menopause journey? 
First, find a good menopause specialist (go to WisePause or Gennev), second, talk about it to whoever will listen (get out of the silence); and third, learn more about your body during this time, a good book to start with is "Menopause Bootcamp" by Dr. Suzanne Gilbery-Lenz.
As a hard-working, multi-tasking woman, how do you relax or unwind?  With a good martini! No, just kidding. For the last 10 years, I've had a wellness team that includes my functional doctor, a chiropractor, a massage therapist, and a fitness trainer. They help me keep my body optimal and injury free. I also pray and do mindfulness meditation.  I also love to travel, so I take frequent trips in and out of the country. Finally, I have great best friends; we get together a lot, and we're very playful with each other, so there's a lot of laughter in my life.  I've also started saying "no" to other people and to opportunities. I'm also in the entertainment business and produce a documentary every two years, so people are always pitching me their projects.
For fun, what would be your dream concert?  (artist can be dead or alive) 
A Prince and Bruno Mars matchup. Prince was my all-time favorite artist.  Generally, I'm a pretty calm person, but when a Prince song comes on, I literally go crazy (pun intended). I was fortunate enough to meet him and hang out numerous times as he was good friends with another dear friend, and I always had to act like I wasn't star-struck. I was always so cool in front of him and my friend until I went in the bathroom, where I would jump up and down and say to myself, "girl, you are hanging out with Prince."
For more info on Denise
Leave a comment
Comments will be approved before showing up.