How Can I Hydrate My Skin Naturally?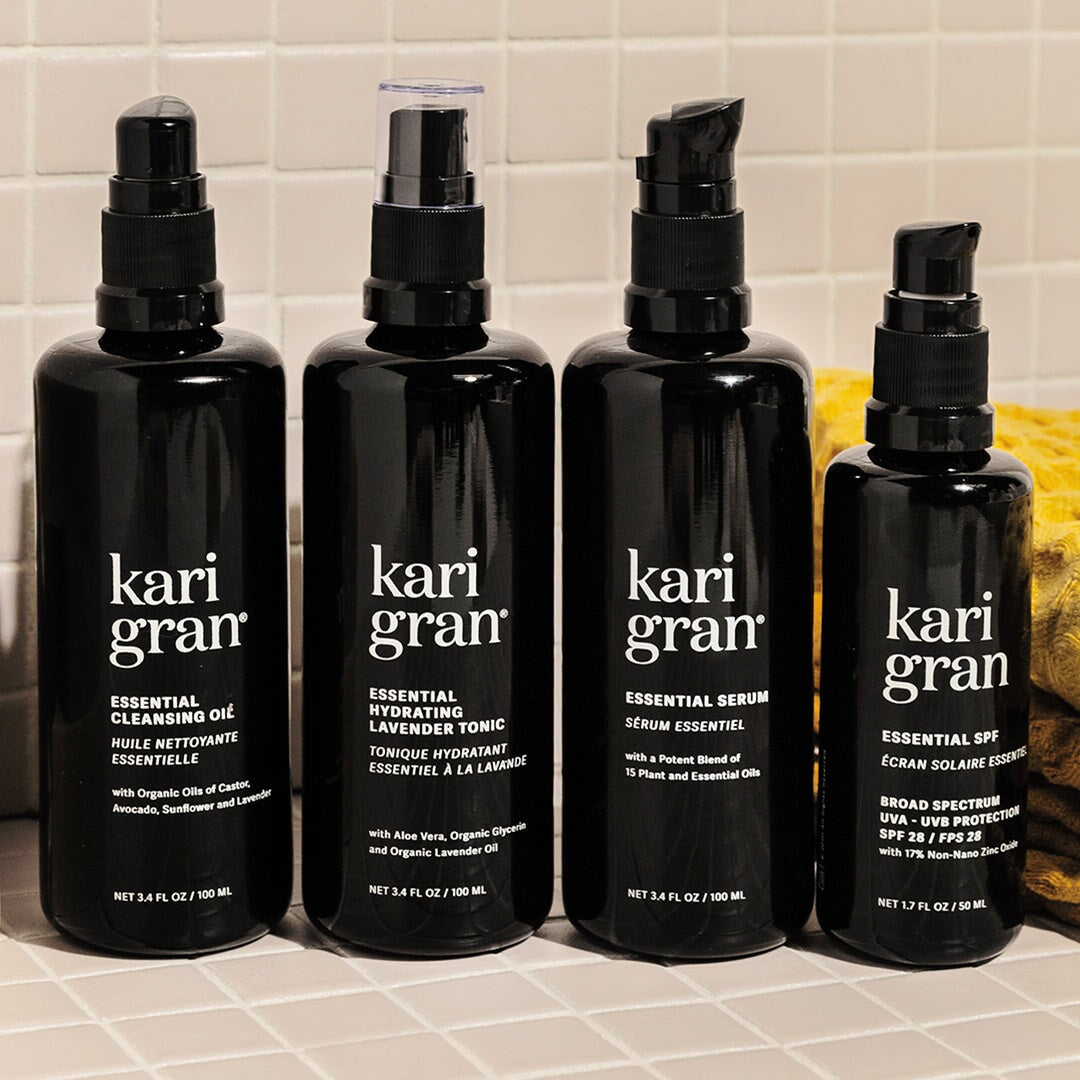 Dehydrated skin can cause uncomfortable tightness, flaking, and even a dullness in appearance. So how can you break the cycle of dry skin? And how can you keep it hydrated naturally? Read on for tips about how to maintain your skin's hydration level and keep it looking and feeling its very best.
#1 Check your physical environment. Environment, both indoors and out, plays a critical role in how our skin reacts. Exposure to air born pollutants and the sun, hot showers, and home heating can all leave our skin feeling a bit thirsty. Ways to combat these issues include investing in a humidifier, lowering the showerhead temp, and wearing a broad-spectrum SPF every day.
#2 Ditch synthetic fragrances and harsh ingredients – Your current skin care products may claim to offer the ultimate in hydration, but they may be throwing your body's natural oil production off balance. Cleansers with ingredients like surfactants or foaming agents can strip your body's natural oils, causing it to become overly dry. Certain drugstore moisturizers may not be adequately absorbed by your skin, leaving it feeling greasy and clogged rather than infused with nourishing hydration. Synthetic fragrances can also cause irritation that may lead to dry patches or worse irritation that is happening below the surface of the skin. Instead, opt for natural skin hydrating products that are free of known toxins and packed with beneficial organic oils.
#3 Switch up your skin care routine. – There is more to life than traditional face washes, lotions, and night creams. A natural cleansing oil is an excellent step to take toward maintaining hydrated skin. Because it doesn't strip your face of its natural oils, an oil cleanser keeps your natural oil production in balance. Follow up your cleansing routine with an application of facial serum to further enhance your moisture level. If you need an extra boost at any time during the day, a spritz of a facial tonic spray infused with organic oils such as lavender or rose will do the trick.
#4 Simplify your routine – At Kari Gran, we believe that healthy skin is hydrated skin. And when it comes to skin care, we believe that less is more. Our line of oil-based skincare is naturally derived, free of known of toxins, and encourages hydrated skin. 
Leave a comment
Comments will be approved before showing up.