Does Vitamin C Help with Aging Skin?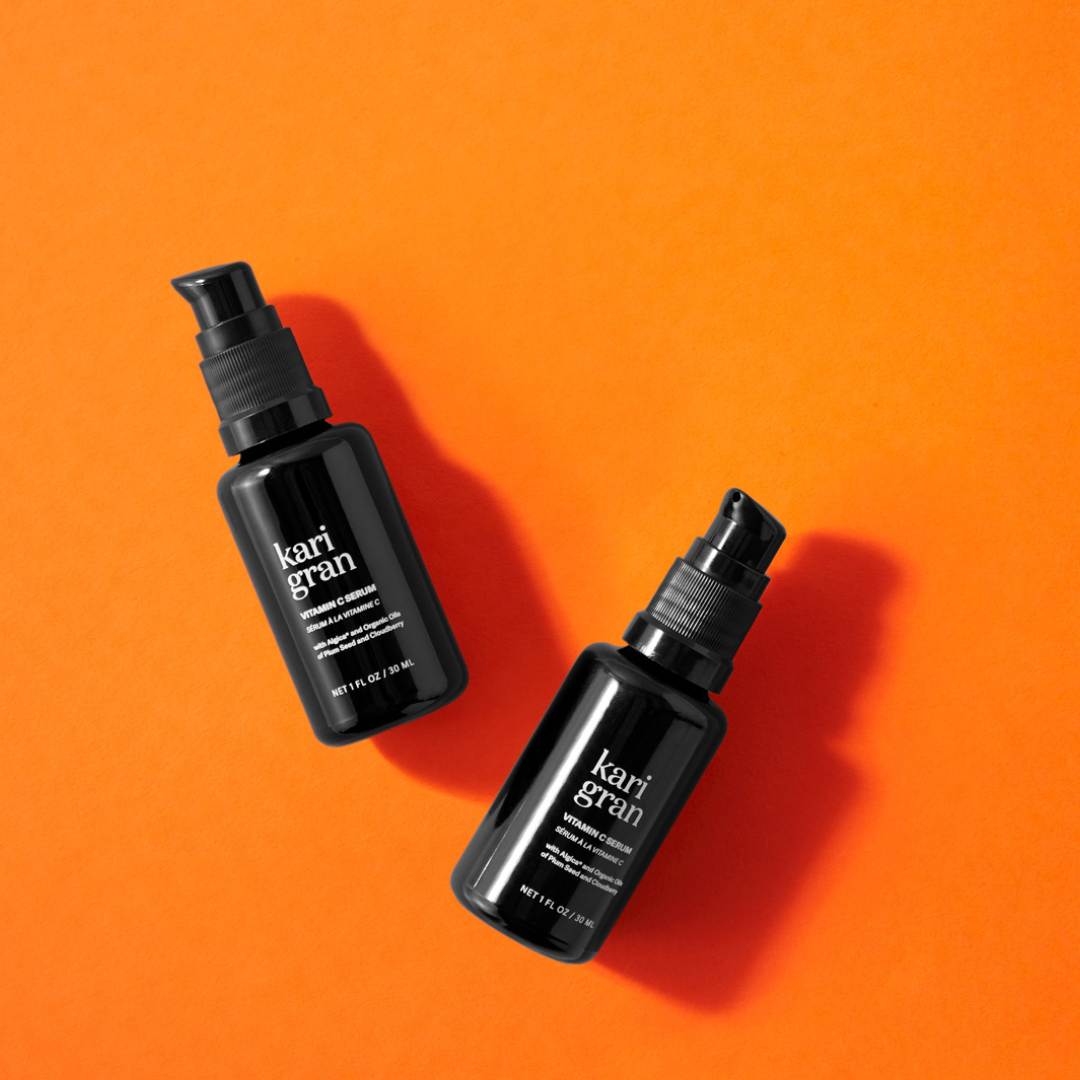 Vitamin C does help with aging skin in many ways. It is one of our favorite multi-tasking ingredients. That's why we pack plenty of it into our Vitamin C Serum.
If we could, we'd eliminate the term "anti-aging" from the skincare vocabulary. Instead of trying to erase time (and the wrinkles that come with it), we prefer to create and use products that focus on health and hydration, not youth and perfection.
A good defense is the best offense when it comes to skin
When it comes to preventative aging, Vitamin C is a major player. For starters, Vitamin C helps to maintain a healthy skin barrier, keeping skin irritants out.
Vitamin C is a powerful antioxidant that protects the skin from free radical damage caused by UV light, pollution, and other environmental stressors. Free radicals are unstable, harmful, invisible oxygen atoms that attack the skin by breaking down essential structures, such as collagen and protective skin barrier lipids. Free radicals wreak havoc on the skin.
Proactive All-Star Skin Care Ingredient
Vitamin C stimulates and supports the body's natural collagen synthesis, reducing signs of premature aging such as wrinkles, lines, and sagging skin. Collagen and elastin are both naturally occurring protein fibers that help keep skin plump and firm. In helping to promote collagen production, topical vitamin C can help prevent premature skin aging.
Vitamin C also helps to maintain a healthy skin barrier by keeping skin irritants out and aids in water retention for skin hydration. It helps to even and brighten skin tone and aids in water retention for skin hydration.
"Vitamin C is best known for its ability to neutralize free radicals and improve aging skin," says Joel Schlessinger, MD. "It can also improve collagen and elastin synthesis — which can improve the appearance of fine lines and wrinkles; help reduce inflammation...and brighten skin."
What Makes Our Vitamin C Serum Different?
As we age, our skin gets drier, so our oil-based, waterless Vitamin C serum pairs Vitamin C with natural plant oils to moisturize skin. The serum is a concentrated, stable, waterless 10% vitamin C oil-based serum with a new form of oil-soluble Vitamin C known as Tetrahexydecyl Ascorbate (THD), which makes our Vitamin C serum more stable, less irritating, and able to penetrate deeper into the skin. It is handcrafted with an organic antioxidant super blend of Plum Seed, Cloudberry, and Lingonberry oils that nourish and strengthen skin.
Give our waterless Vitamin C serum a try, and after a bit of time you'll see how it can make a difference in your skin.
1 Response
Leave a comment
Comments will be approved before showing up.