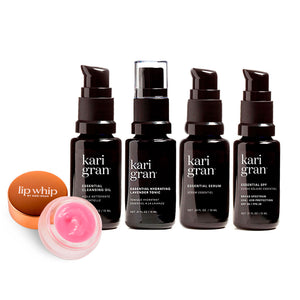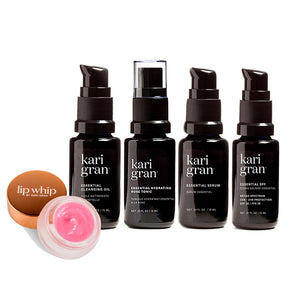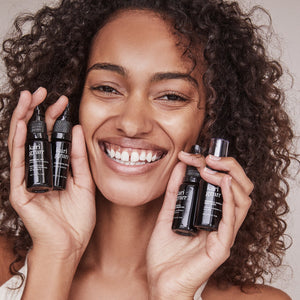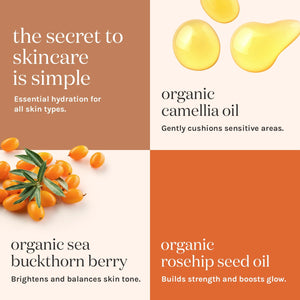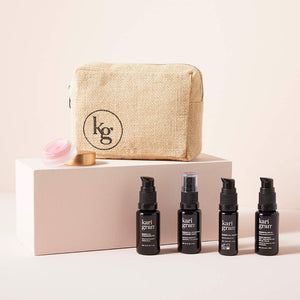 Mini Kit and Lip Whip
This 2-week trial kit is packed with oil-based products abundant in antioxidants and omega fatty acids that nourish and hydrate skin while also helping to support skin's overall health. And don't forget the lips, includes our popular Peppermint Tinted Lip Whip.
Includes our best-selling Peppermint Tinted Lip Whip and Mini Kit (Essential Cleansing Oil, Essential Hydrating Tonic in Rose or Lavender, Essential Serum, and Essential SPF).
How To Use
This kit allows you to Cleanse, Hydrate, Protect, Go! Everything that you need, nothing you don't.
Benefits
Try an oil-based skincare for two weeks to see the change in your skin. Made with only clean and good for you ingredients.
Key Ingredients
ORGANIC SEA BUCKTHORN EXTRACT
Rich in Vitamin C, works as a powerful antioxidant to brighten skin
ORGANIC CAMELLIA OIL
Omega fatty acids help to moisturize & address sensitivity and redness
ORGANIC AVOCADO OIL
Rich in antioxidants, naturally moisturizes skin while fighting free radicals
Customer Reviews